Description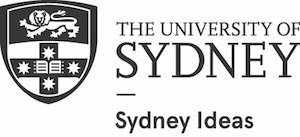 Gideon Levy, Israeli journalist and commentator

2017 Edward Said Lecturer
Gideon Levy is an Israeli journalist, writing opinion pieces and a weekly column for the newspaper Haaretz often focusing on the Israeli occupation of the Palestinian territories.

Levy was born in 1953 in Tel Aviv. In 1974, Levy was drafted into the IDF, where he served as a reporter for Israel Army Radio. From 1978 to 1982 he worked as an aide to Shimon Peres, then leader of the Israeli Labor Party. In 1982, he began to write for the Israeli daily Haaretz.

In 2004, Levy published a compilation of articles entitled Twilight Zone – Life and Death under the Israeli Occupation(2004). His weekly talk show, A Personal meeting with Gideon Levy, was broadcast on Israeli cable TV.

Levy defines himself as a "patriotic Israeli". He criticises what he sees as Israeli society's moral blindness to the effects of its acts of war and occupation.

He has referred to the construction of settlements on private Palestinian land as "the most criminal enterprise in [Israel's] history".

Response by Antony Loewenstein an independent journalist and author of My Israel Question, The Blogging Revolution and Disaster Capitalism: Making A Killing Out Of Catastrophe.

Chaired by Professor Dirk Moses, Department of History, Faculty of Arts and Social Sciences.
Gideon Levy is in Australia to deliver the 2017 Edward Said Memorial lecture at the University of Adelaide. He will also appear at the Palestine and the West Symposium in Adelaide.


Please note recent venue change for this event.