Description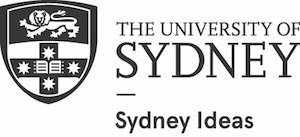 Sydney Ideas co-presented with the

School of Economics

at the University of Sydney

The study of food choice is at the forefront of research in economics today due to its repercussion on nutritional issues for the population and consequently on public health.

Consumers display very heterogeneous preferences towards food, and react sometimes controversially to nutrition information conveyed to them via food labels or other formats.

Choices vary according to taste preferences, but also to factors such as certification of origin, geographical indication, sustainable production methods and, importantly, health concerns and psychological traits of consumers.

Understanding the sources of various forms of heterogeneity is crucial, as it allows to set up successful public health programs and strategic market policies.
About the speaker:
Associate Professor Mara Thiene is an economist at the University of Padua in the Department of Land, Environment and Forestry. She is Chief Advisor for Oceania and South Asia, in the office of the VC of International Relations at the University of Padua. Her research applies non-market valuation techniques to natural resources and ecosystem services, and she has explored methodological aspects of discrete choice models and extended them to investigate preference heterogeneity of food and wine choice.