Description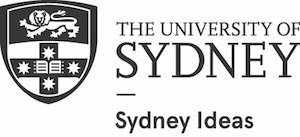 The Thinker's Guide to the 21st Century series of forums brings together the University of Sydney thinkers from the disciplines of History, Politics, Economics, and Philosophy to help us navigate the key concepts tossed around in the contemporary political debate and news.
Wednesday 11 October* – AUTHORITARIANISM


Historians these days probably get less sleep than anyone else – kept up by the echoes of the past in the radically shifting world political landscape. The historical allusions of contemporary governments in the US, and in Europe, are driving all manner of comparisons with the 1930s in particular, and the rise of Nazism, Fascism, and Authoritarianism.

This panel brings together four University of Sydney academics who specialise in the political cultures of the last century, to discuss the relevance of the past, and these categories to the present. We consider Greece, Egypt, Europe and the US. If we can work out how different the present is from the past, hopefully we can all get some sleep!

Speakers:

Professor Vrasidas Karalis, Sir Nicholas Laurantus Professor of Modern Greek, the University of Sydney
Professor Dirk Moses, Professor of Modern History, the University of Sydney
Dr Lucia Sorbera, Senior Lecturer, Department of Arabic Language and Cultures, the University of Sydney
The Thinker's Guide to the 21st Century series is based in the Laureate Research Program in International History

Series Chair: Professor Glenda Sluga, ARC Laureate Fellow, Professor of International History, FAHA.
*Please note this event has moved from previously advertised date of 13 September.