Sydney Ideas - Australia's response to asylum seekers and refugees. Implica...
Description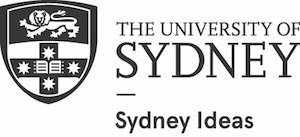 A Sydney Ideas event for the Education and Social Work Dean's Lecture Series
It is estimated that there are 65.6 million displaced people worldwide: 22.5 million are refugees, over half of whom are under the age of 18 years. An estimated 10 million people are deemed stateless, and these people are denied access to basic human rights such as housing, health and education. In the Asia-Pacific Region there are also a growing number of people facing climate-induced displacement.

This guest lecture will critically explore Australia's role in the Region, outlining how the Australian government is presently responding to asylum seekers, refugees and displaced persons; its policies and programs, as well as how activists, service providers and advocates engage in this space and the challenges they encounter.

ABOUT THE SPEAKER:
Dr Maryanne Loughry is a Research Professor at the School of Social Work, Boston College, and a member of the Australian Government's Minister of Home Affairs' Advisory Council on Asylum Seekers and Detention (MCASD). In 2010 Dr Loughry was made a Member (AM) of the Order of Australia for service to refugees.

Education and Social Work Dean's Lecture Series
The Education and Social Work Dean's Lecture Series provides an opportunity to hear internationally renowned experts as they contribute to the debates and discussions in education, social work and social policy. The lectures are free and open to the public.