Description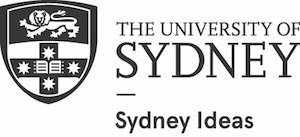 To transform public health, we need to think creatively. Creative practices have transformative effects on public health. How can we embed the arts to provide better healthcare?
While medicine treats, it doesn't always heal. Growing evidence is confirming what we may have known intuitively: culture is intrinsic to our health.
The arts play a role in advancing public health because they present a new vision for healthcare — a more connected form of care that enables us to better handle pain, suffering, grief and trauma.
Creative practices — from writing to yarning, dance, music and theatre — allow individuals and communities to express and perhaps reclaim what's been lost from treatment and prevention: spirit, language, country and culture.
In this event, hear from internationally renowned artists and researchers including Clive Parkinson (Manchester School of Art) and Vic McEwan (The Cad Factory) as well as Indigenous mental health clinician Akeshia Dart and perinatal mental health specialist Nicole Reilly, both from the University of Newcastle.
Our speakers will present case studies of exemplary practice in the burgeoning field of arts in health, along with a series of provocations for policymakers, artists, health professionals and health consumers.
This event is co-presented with Sydney Social Sciences and Humanities Advanced Research Centre (SSSHARC) and the Arts Health Network (NSW-ACT). It is also part of the Big Anxiety festival program, Australia's largest mental health event connecting art, science and people.
---
For more information about how the University of Sydney handles personal information, please click here.