55 DISTILLERS, 300 GINS,G&Ts OF YOUR CHOICE, CRYSTAL GLASSES, TOTE BAGS, SCHIBELLO COFFEE, CROISSANTS ON SUNDAY MORNING - ALL IN THE TICKET!
About this event
SESSION DETAILS
Friday 29 April 1.30 - 4.30
Friday 29 April 5.30 - 8.30
Saturday 30 April 1.30 - 4.30
Saturday 30 April 5.30 - 8.30
Sunday 1 May 10.30 - 2.00
Sunday 1 May 3.00 - 6.00
Some MASTERCLASS tickets remain.
ESTER SPIRITS - SOLD OUT
CHEF PAOLO - SALMON AND NEVER NEVER GIN
TURNER STILLHOUSE THREE CUTS - THE CHAMPIONS
The festival will offer you the opportunity to meet and chat with 55 Australian craft gin distillers. There will be 400+ gins for you to choose from and the distillers will make G&Ts for you in your 'take home' tasting glass. Pace yourself and taste G&Ts around the room. Chat to the distillers and the Long Rays tonic team and enjoy some gourmet treats prepared by the WINX Chefs. All drinks are on the house, including Schibello Coffee. Tasty morsels of food will be available for purchase.
There will be gin bottles for sale for take home.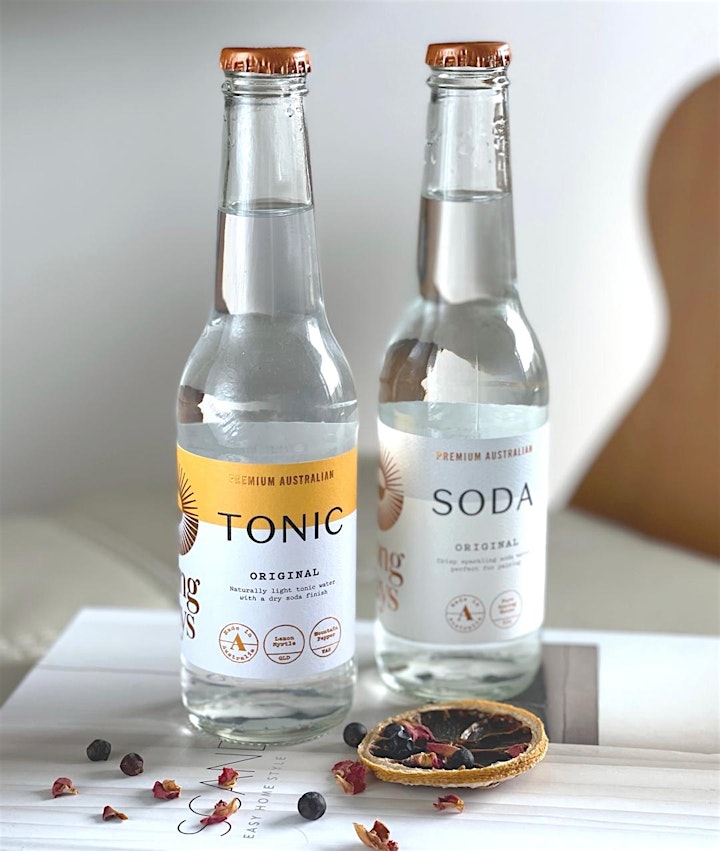 We respectfully acknowledge that this festival is being held on the land of the Gadigal and Bidjigal peoples who traditionally occupied the Sydney coast.
"So excited to see this show back again. Last year was amazing. Talking to the distillers and taking their gin home is our annual fun trip" Alex Bruce King
"We are bringing back Sunday brunch at the Palooza for the diehards. It worked a treat first time at Manjit's so why not?" Judith Kennedy
REFUNDS are only processed for cancelled events. Thank you for your understanding.
The City of Randwick respectfully acknowledges the Traditional Custodians of the land, Gadigal and Bidjigal peoples and pays respect to their Elders past, present and emerging.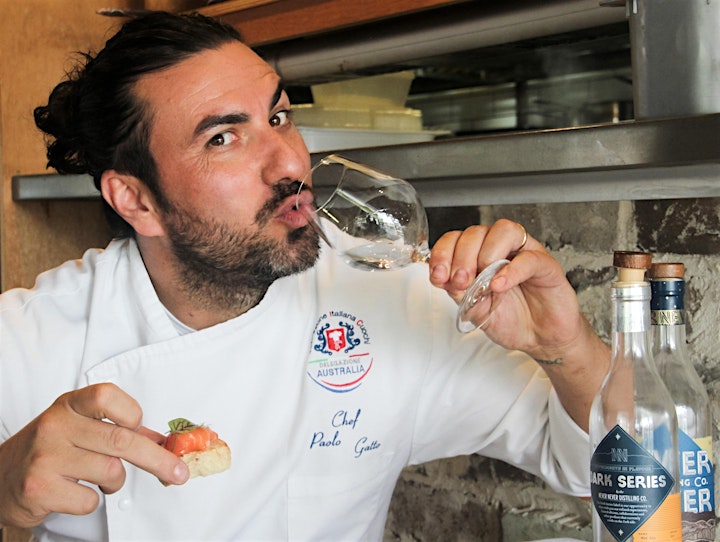 Salmon Gravlax and NEVER NEVER GIN Cooking Demonstration. $140. Friday 4.30 - 5.30pm
Meet exciting Italian Chef Paolo Gatto (SUD Restaurant). He will demonstrate his famous Gravlax recipe. The salmon has marinated for 24 hours in NEVER NEVER's trophy-winning Triple Juniper Gin (Paolo's favourite) before he shows you how to prepare his recipe for these stunning canapes . Paolo will explain why this type of gin is best when marinating smoked salmon. Never Never's distiller will join the class and discuss the suitability of using his gin in cooking. You will receive two canapes and a shot of the gin so you can judge the match between the two before continuing into the next Palooza session.
If you already have a Palooza ticket for the next session we will refund it for you.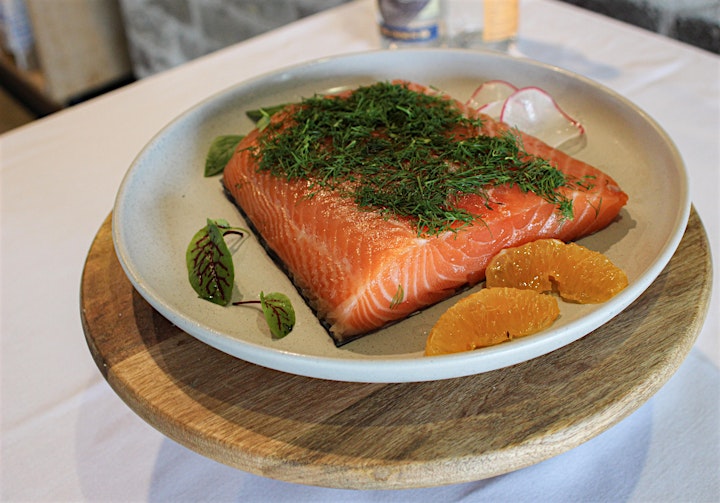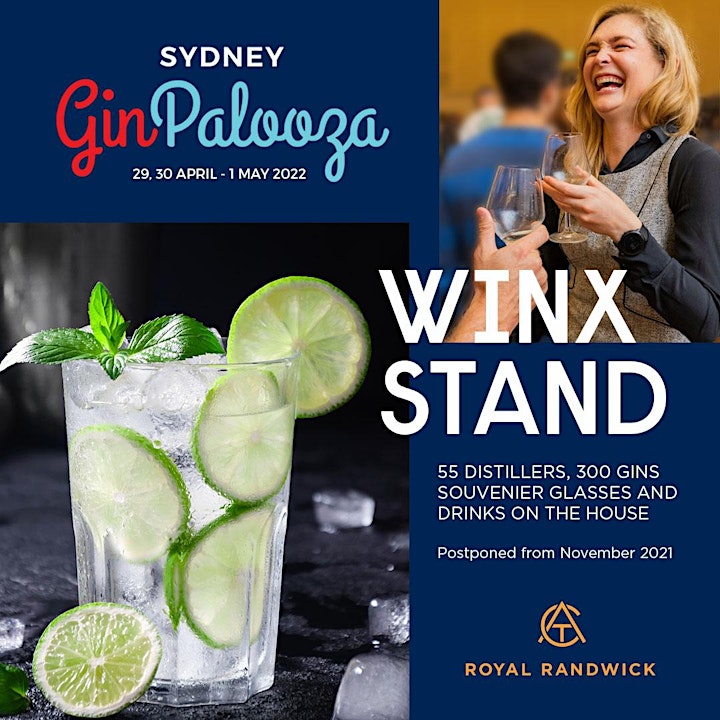 55 Distillers attending:....... 1919 Distilling, Natural Distilling Co, Pretty Parrot, Applewood Distillery, Little Juniper Distilling, Tara Distillery, Southern Wild Distillery / Dasher Fisher, Big River Distilling Co, Prohibition Liquor Co, Hickson House Distilling Co, Nosferatu, Mrs Baker's Stillhouse, Australian Distilling Co, The Gin Boutique, Threefold Distilling, Murray's Craft Brewing, Unexpected Guest, Bathtub Gin Co, Pants Off Distillery, Banks & Solander, The Farmers Wife, The West Winds Gin, Diviners Distillery, Ester Spirits, Karu Distillery, Clark & Kealey, Taylor and Smith Distilling, Grown Spirits, Darby-Norris Distillery, Metcalf Distilleries, Snowgum Distillery, Banks & Solander Distillery, Barossa Distilling, Magpie Distilling, Clarence Distillery, Mobius Distilling, Bondi Liquor Co, Broken Hearts Gin, Triple G Gin, SevenZeroEight/Gin Brothers, Adams Distillery, Turner Stillhouse, Otter Craft Distilling, Bathurst Grange Distillery, Joadja Distillery, Never Never, Hang 10 Distillery, Saint Felix Distillery, South Coast Distillery, Kings Cross Distillery, Cape Byron Distillery, Devil's Thumb Distillery, Dos Dragones Distillery, Needle & Pin Spirits, Old Young's Distillery, Red Hen Spirits, Puss and Mew Distillery, Original Spirit Co, Loveshack Gin soaps, Schibello Coffee,
Turner Stillhouse - Three Cuts Gin Masterclass. 2:00pm Sunday 1 May
Your welcome Tom Collins gin cocktail will be the 2021 trophy-winning Three Cuts Gin the Distiller's Release judged Best in Show at the 2021 Australian Gin Awards.
Come ready for a masterclass discussing different distillation techniques for modern craft gins.
Your host is Turner Stillhouse's Founder and Distiller, Justin Turner - an American living and distilling in Tasmania. Justin married a Tasmanian from a multi-generational farming family and has cultivated an obsession with Tasmanian spirits and food ever since. He founded Turner Stillhouse to fuse the art of craft spirits and modern technology, and with the ambition to create consistently awesome spirits – each and every time.
Justin will talk to you about different types of gin distillation techniques: The Steep Method and Vapor Infusion. He will also share with you his experience of which botanicals work well in modern, contemporary gins giving you hints for your own homemade cocktails.
$160 includes the class plus the following Palooza session and someone will win a bottle of the trophy gin.
A MASTERCLASS EMBODYING THE MARGARET RIVER SPIRIT SOLD OUT
THE WEST WINDS GIN company has won many trophies and gold medals including 2020 trophies for best flavoured gin at the Australian Gin Awards and also the World Gin Awards.
Their Master Distiller will excite your taste buds with a first time taste of their new varieties in this interesting and informative one hour class. A small serving of tapas is included along with a tote bag and a souvenir cocktail glass. Automatic entry into the Palooza follows the class.
Owner Paul White says: "We value this land and proudly source our local ingredients directly from growers. Some of our environmentally sustainable produce includes honey, bush tomatoes, Davidson plums, limes, lemons, coriander, sloe berries and sea parsley are just some examples of the environmentally sustainable botanicals we source from local suppliers".
Saturday 20 November 4.30pm - 5.30 pm. Limited to 30 seats.
Go to tickets to book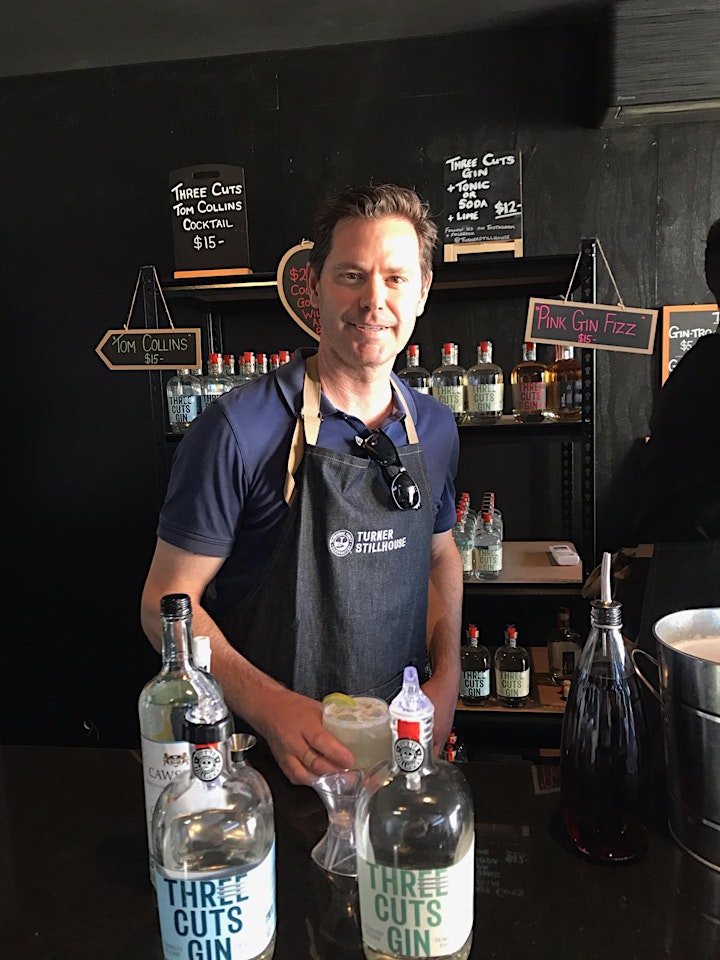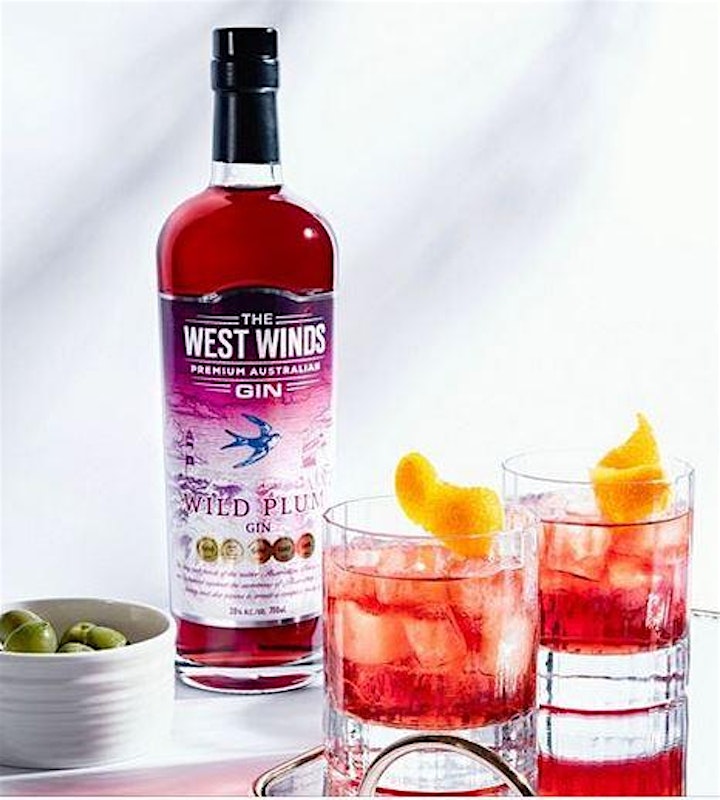 ESTER SPIRITS - HOW TO TURBO CHARGE YOUR BRUNCH
Trophy-winning gin and classy canapés to match
ESTER owners Felix and Corinna will base their presentation around three courses with matched gin/ cocktails.
Fresh oysters with a gin Mignonette
Gin cured Salmon with Egg Salad En Croute
Triple cream Brie with grape sciatica
Saturday 20 November 12pm – 1pm. Limited to 30 seats.
Go to tickets to book A few tickets remain.