Sales Have Ended
Registrations are closed
Thanks for registering to come to "Surviving and Thriving" See you on Monday 17 June at 7 for 730 KCC Hall enter from Coleman street Wagga Wagga Until then you may like to check out Prof Carey's Blog on Psychology Today or watch the SBS show"How Mad are You?"
Sales Have Ended
Registrations are closed
Thanks for registering to come to "Surviving and Thriving" See you on Monday 17 June at 7 for 730 KCC Hall enter from Coleman street Wagga Wagga Until then you may like to check out Prof Carey's Blog on Psychology Today or watch the SBS show"How Mad are You?"
Description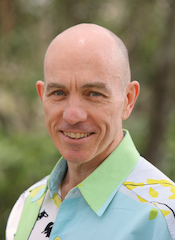 TALK AND COMMUNITY FORUM
Tim Carey is a psychologist who works in a rural community. Often families, friends or workmates wonder how best to support family members and friends when the road is tough for them. Come along to access information that may help. . An opportunity to attend a FREE talk like this doesn't happen every day. You are welcome. We have a FREE sausage sizzle on arrival so click REGISTER so we know how many snags to put on the BBQ.
Sometimes it's hard to leave the property so there is bus transport to attend from Temora, Lockhart, The Rock, Uranquinty, Coolamon, Ganmain, Marrar, Tumut and Gundagai. Once again please click REGISTER so the bus driver knows how many passengers .Please note the bus registrations close at 5pm Sunday 16 June.
Mental illness is accompanied by pain. Hearing about some strategies for recovery and talking about what supports are available can be useful. There will be a Talk from Tim Carey who was on the popular SBS show "How Mad Are You?" https://www.sbs.com.au/ondemand/video/1330848323779/How-Mad-Are-You-S1-Ep1 and a chance to ask questions of the panel which includes some locals.
It is worthwhile increasing understanding so as individuals we can promote contentment and wellbeing.
GUEST SPEAKER:
Professor Tim Carey
Tim is Director of Flinders University's Centre for Remote Health in Alice Springs. He is a scientist-practitioner He has worked as a clinical psychologist in rural Scotland and remote Australia. A central focus of his work is the importance of control to health and wellbeing and recognition of conflict as an explanation of psychological distress. He has pioneered new ideas such as patient -led appointment scheduling and patient- perspective care. He is a Fulbright Scholar who has over 100 publications. He has a blog on Psychology Today where he writes about promoting robust mental health. He has also developed a smartphone app called Mindsurf. Tim is particularly interested in different ways of understanding psychological functioning particularly different cultural understandings such as the Aboriginal and Torres Strait Islander's model of social and emotional wellbeing. In 2018 Tim appeared on a popular SBS series "How Mad are You? "which was a program to help address stigma associated with mental health problems.
PANEL:
Mr. Paul Templeton Mental Health Recovery Unit Wagga Wagga Base Hospital
Paul is registered as a Nurse and Psychologist. He has been Manager of the Mental Health Recovery Unit at Wagga Wagga Base Hospital since its inception in 2014. Prior to commencing this role Paul has worked in non government mental health services, private practices and in both Schools of Humanities and Nursing at Charles Sturt University. Paul's key priorities are translating mental health recovery principles into true and meaningful experiences for consumers, families and carers in mental health services. As a migrant from Victoria to Wagga Wagga in 1999 Paul feels privileged to be working in this field, with dedicated professional people who genuinely care about the wellbeing of people they serve.
MC Dr Rachel Hogg Charles Sturt University
Rachel grew up on a wheat and sheep farm in the Riverina region, and completed a PhD in Equestrian Psychology at Charles Sturt University in 2015. Rachel has been a faculty member in the School of Psychology at Charles Sturt University since 2012, and is passionate about health and well-being in rural and regional communities.

She has a keen interest in mental health in veterinarians, and teaches and conducts research on the psychology of work, with much of her current research concerning social and performance psychology.

Ms Janine Goodrum Sunflower House
Janine trained as an Assistant in nursing and went to live in England in 2003 where she worked as an enrolled nurse for 5 years.
She enrolled at CSU in the Bachelor of Social Sciences in Psychology undertook some subjects and then left for health reasons.
This year Janine commenced studying Mental Health. Janine is a current member of Sunflower House with lived experience of Mental illness and is transitioning to a voluntary role there in facilitating programs, and some limited admin.
Janine is also a talented artist and mentors others.
Professor Tim Carey Centre for Remote Health
This event is supported by Murrumbidgee Primary Health Network's Murrumbidgee Community Grant.
FAQs:
1. What are my transport/parking options for getting to and from the event?
Parking is available in the surrounding streets. Wagga Wagga community come to KCC Hall Coleman street
If you are from Temora, Tumut, Gundagai, Lockhart, The Rock, Uranquinty, Ganmain, Coolamon or Marrar there are free buses organised from each of these locations. It is essential that you REGISTER for the bus. The rural communities from around Wagga Wagga are especially welcome to attend this event. Click Register for bus times .
2. Do I need to Register?
It helps the organisers with arrangements if you do. If you are travelling on the free bus from out of town please register by Sunday 16 June at 5pm
3. Can I send in a question for the panel?
Yes this can be done when you register. The questions will be given to the Panel.
4. Travelling from out of town - hungry?
There will be a suasage sizzle and kaleslaw from 645pm before the Talk starts.
5. How can I contact the organiser with any questions?
Email: Joanne Carter jajpsm@bigpond.com