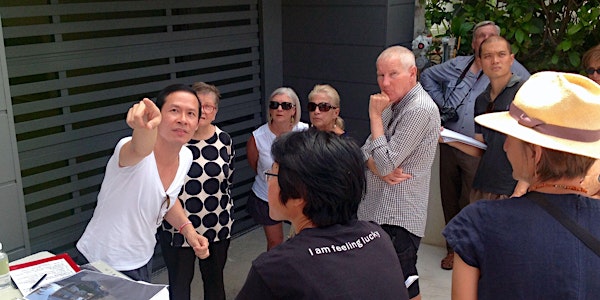 Surry Hills Architecture & Art Creative Trail Tours - 15 September
Location
Little Albion Hotel
21 Little Albion Street
Surry Hills, NSW 2010
Australia
Refund policy
Refunds up to 7 days before event
Description
The Surry Hills Architecture & Art Creative Trail
As part of the lead-up to the 2018 Spring into Surry Hills arts program and Surry Hills Festival, the Surry Hills Creative Precinct are offering a range of unique experiences including arts, architecture and design, history and food tasting and experiences.
Curated and guided by expert locals you will meet local creatives, learn about the history and achitcture, design studios and galleries, sample some of the best food and dining experiences that Surry Hills is famous for amongst foodies worldwide.
Art Advisor, Fiona McIntosh
I have worked in the visual arts in Australia for over 25 years as an independent advisor, exhibitions manager and writer, and have a deep understanding and knowledge of contemporary art practices and the galleries and individuals which support it. I am excited to share my insights with you, as I take you on a tour of the best art and art galleries Surry Hills has to offer.
Architect, Terence Yong
Terence is a passionate, design-intensive Architect who specialises in bespoke homes, boutique apartments and exclusive hotels, and has an in-depth knowledge of the local area.
He is also a proud local resident who has been educating and inspiring the public about the urban fabric, architecture and history of the local area for over a decade.
After the tour, Terence is confident that one will see Surry Hills in a new light.
Places of interest;
Little Albion Hotel
Surry Hills Very Small House
Michael Reid Gallery
Readers Digest Building
Old Workers Cottages
Dental Hospital
Public mural
Former Railway Institute Building
Prince Alfred Park
Cleveland House
Public Art installation
Seehosu
Substation Apartment
Ouros Bouros
Culla change
Acme Framing