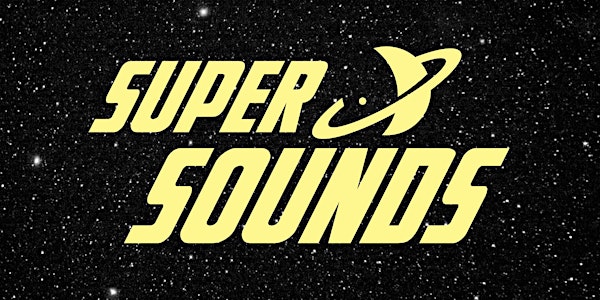 Super Sounds Brisbane Festival
Performers
Rafiq Bhatia
L. Flora, Andrew Ball, Flying Nimbus
Location
Black Bear Lodge
Level 1, 322 Brunswick St
Fortitude Valley
Brisbane, QLD 4006
Australia
Super Sounds Brisbane Festival!
About this event
A new music festival devoted to genre-bending music in the jazz sphere and creative young artists pushing jazz music in bold and exciting directions, Super Sounds Brisbane 2019 will be lifting off for its debut edition on June 8th at one of Brisbane's finest live music venues Black Bear Lodge.
This inaugural festival will be headlined by NYC based guitarist/composer Rafiq Bhatia. Bhatia is the first-generation American son of Muslim immigrant parents who trace their ancestry to India by way of East Africa. Early influences such as Jimi Hendrix, John Coltrane, and Madlib—as well as mentors and collaborators including Vijay Iyer and Billy Hart—prompted him to see music as a way to actively shape and represent his own identity, not limited by anyone else's prescribed perspective. His latest album Breaking English (2018) ruptures the hermetic vernacular of ambient sculpturalism with the emotional intensity of avant-garde jazz, using the techniques of the former to achieve the feeling of the latter. Its language is centered on contrast, with opposing strains juxtaposed in order to throw each other into sharper relief—the organic feels more vibrant in the context of the mechanical, the otherworldly more ethereal in light of the ordinary.
Alongside Bhatia, Super Sounds Brisbane 2019 will also feature a plethora of local Brisbane talent with performances from experimental groovers HRBRT, the afro-beat inspired Waqef, neo-soul group L-Flora, experimental solo saxophonist Andrew Ball, jazz/prog/hip-hop hybrid Pending? and newcomers on the experimental jazz scene Flying Nimbus.
Super Sounds Brisbane 2019 is a collaborative effort between Green Chimneys Records, SuperSonic, Art as Catharsis and MADE NOW MUSIC.