Summer Spirit 2022 - The Heart of an unspoken Gospel: Kindness and other values
About this event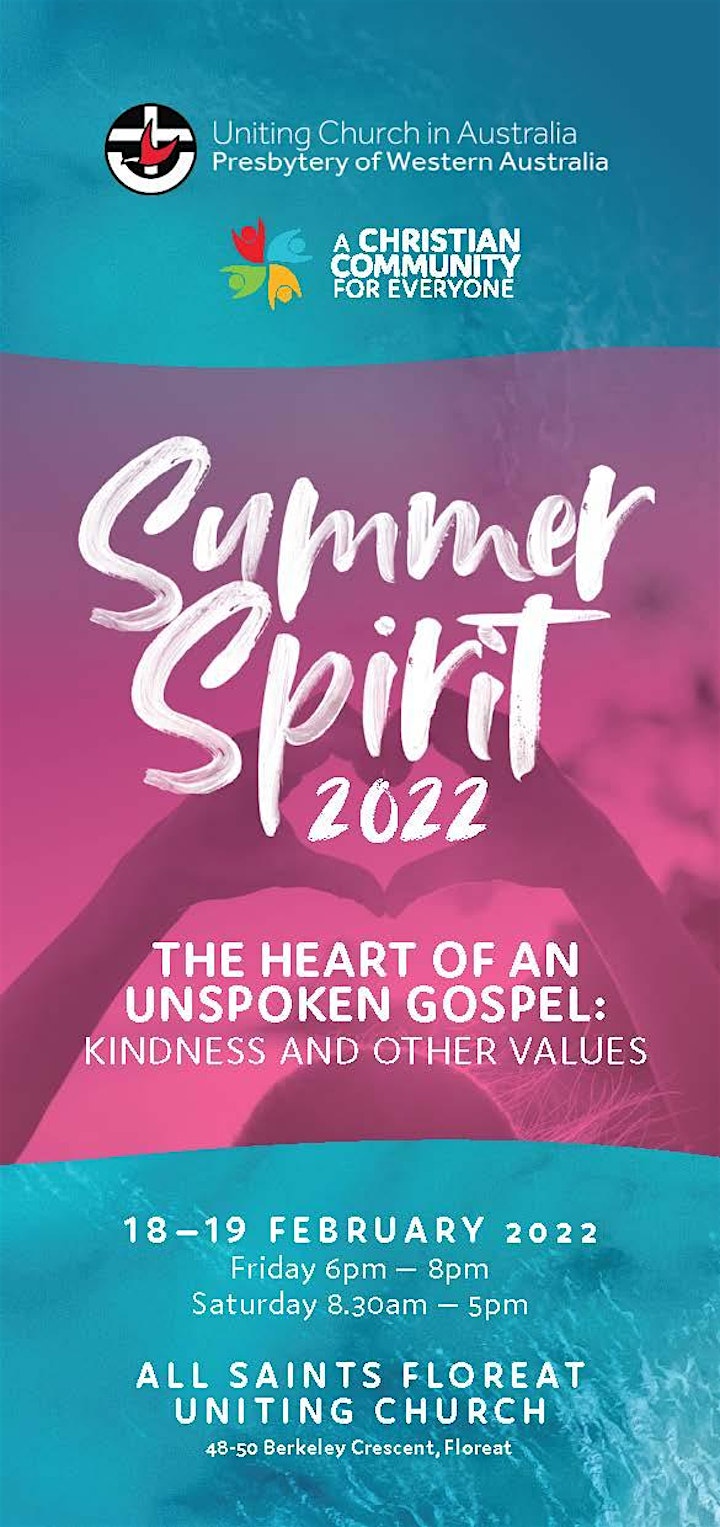 Our values shape what we do when we act with intentional decision making. we talk about values because we are followers of the one Jesus Christ who lived a life of hope, integrity, compassion and justice.
However, our habitual actions may undermine living with intentional values, so we need to think carefully and learn how to act in ways that align with our values as much as possible.
We will hear from Hugh Mackay on the Kindness Revolution and think about the values that Australian society aspires towards. We will think about our values as a church within the Australian context.
About the speaker
Hugh Mackay AO
the Keynote Speaker in Hugh Mackay AO. Hugh is one of Australia's foremost public voices in psychology and sociology, noted for 22 books and most recently, the Kindness revolution and The Inner Self: the joy of discovering who we really are.
For any inquiries, please contact Marie Yuncken at Floreat Uniting Church on 0439 171 010, alternatively the Uniting Church Centre on (08) 92609800 and ask to speak to someone in CEDAL.
Organiser of Summer Spirit 2022
Perth Theological Hall exists to provide theological education within the Uniting Church in WA. This includes formation for specified ministries, continuing education and theological education for all God's people to equip them for ministry. The Perth Theological Hall is a participating institution of the Perth College of Divinity and through the College shares in the partnership with Murdoch University in providing for study and research in Theology at undergraduate and postgraduate levels.