Description
L'Arche Brisbane invites you to a special Premier Q & A Screening of SUMMER IN THE FOREST.
Described as "An extraordinarily tender documentary" (NY Times), the film will touch your heart deeply and remind you of what it truly means to be human.
All are welcome, with complimentary drinks and nibbles provided from 6pm. The film screening will commence by 6.45pm and be followed by a live Q & A, where you will be introduced to members of the Brisbane L'Arche community.
Ticket sales will support the ongoing work of L'Arche in Brisbane.
PRE-BOOK YOUR TICKETS to ensure you don't miss this special event.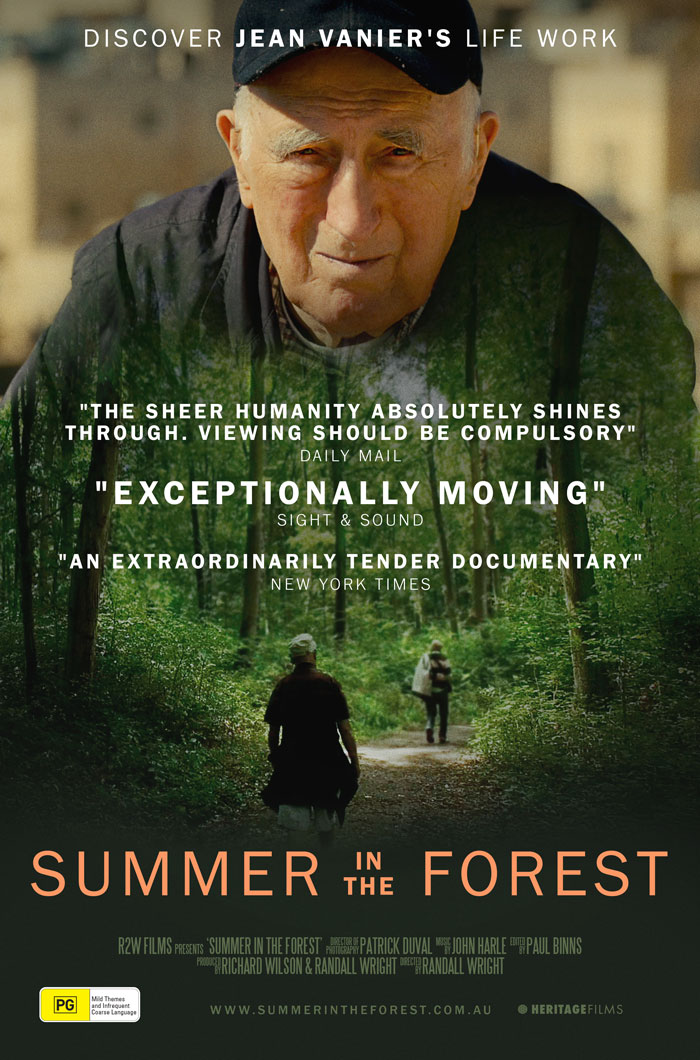 Watch Trailer: www.summerintheforest.com.au
Film Synopsis:
Like countless others Philippe, Michel, Andre and Patrick were labeled 'idiots', locked away and forgotten in violent asylums, until the 1960s, when the young philosopher Jean Vanier took a stand and secured their release - the first time in history that anyone had beaten the system. Together they created L'Arche, a commune at the edge of a beautiful forest near Paris. A quiet revolution was born.

Now in his 80s, and still at L'Arche, Jean has discovered something that most of us have forgotten - what it is to be human, to be foolish, and to be happy.

SUMMER IN THE FOREST invites us to abandon the rat race and forge new friendships. Amid the ancient trees, Philippe, Patrick, Jean and the others welcome us into their lives. If there are rules to break, they will be broken and if there is a truth to be told, they will tell it. Michel reveals his war torn past, Andre is desperate for a date, and young David will prove himself a hero in the fight against the forces of evil.