Multiple Dates
StoryVoice™ Marketing Workshop - Architects & Professional Designers
StoryVoice™ is a marketing workshop teaching the power of storytelling as a tool for creating clear and compelling marketing communications
About this Event
Uncover your story, align it with your marketing and create a unique StoryScript to transform your business and your marketing communications. Earn CPD Points.
Struggling to get your head around marketing?
Are your communications confusing? Lacking clarity?
Not sure where to find your next client or customer?
Looking for a way to get heard and rise above the noise and clutter of your marketplace?
StoryVoice™ is a unique approach and way to organise your marketing, understand your target audience, clarify your message and create a marketing script that will help you cut-through and develop content and material you can use across all your collateral and marketing communications.
StoryVoice™ is a 3 hour live (in-person) workshop held three times a month in Lavender Bay, North Sydney by marketing consultant, Jonathan Watcham.
Who is it for?
Architects, building designers (like drafting professionals), interior designers, other building design professionals, quantity surveyors, engineers and all creative people working in the built environment. It would also benefit any person working in a professional practice.
CPD Points
We offer 3 formal CPD points to architects, quantity surveyors and building professionals requiring CPD training under NSW Fair Trading regulations.
Content
Understand the power of storytelling and how it can transform your marketing communications
Learn about the StoryVoice™ framework that reflects and teaches the time-honoured structure of organising and telling a great story
Identify and understand the elements of a good marketing strategy and plan for your professional practice and see how that can align with storytelling
Get our StoryVoice™ script and framework that teaches the 7 steps and 7 key messages you'll need to align your marketing and create a StoryScript with actual words and key messages you can use across all your marketing platforms, messages and communications.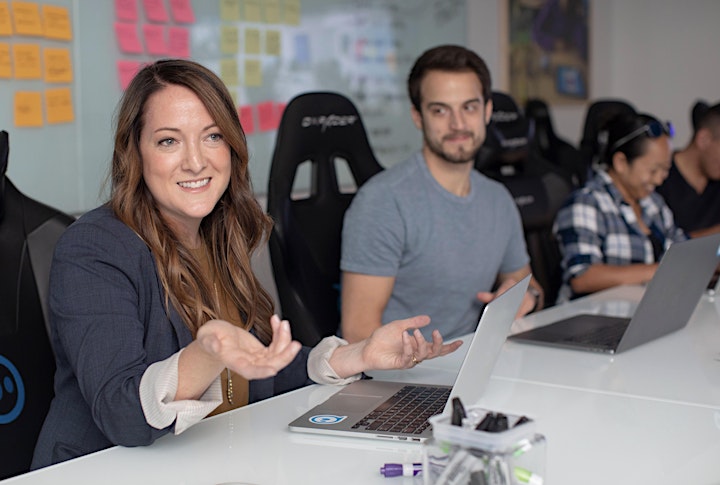 Group tasks
Participants will work through at least 3 group tasks and leave with a template for great storytelling that they can use to align with their marketing. A workbook will also be supplied.
Limited attendance
Currently we have room for just 8 attendees in a COVID safe environment at each in-person weekly workshop. However, we run these workshops 3 times a month on the 2nd, 3rd and 4th Thursday of each month. Check dates and book early.
Where?
At Work Inc, a stylish co-workspace (COVID safe) in Lavender Bay underneath the deck of the Sydney Harbour Bridge. Walking distance to Milsons Point station or North Sydney station. Parking is available in the streets around the location.
Benefits of the StoryVoice™ method and workshop
Clarity for your marketing plan and content
A proven story structure and framework for engaging listeners, uncovering your story and building trust (and cut-through) with your audience
A fresh and different approach to energise your marketing efforts and boost your communications
3 formal CPD points for architects, building professionals (as required by NSW Fair Trading) and quantity surveyors under the AIQS guidelines.
Learning outcomes:
Identify and understand the key elements of a classic story structure and framework
Identify and understand the main steps in creating a clear and compelling marketing strategy and plan
Identify and understand how to align this and create 7 key messages that can be used as the basis of a marketing plan and as content and material in all your marketing communications.
Content is linked to the Architects Accreditation Council of Australia (AACA) National Standards for Competency for Architects and addresses the Unit of Competency of Practice Management and the Knowledge Domain of Communications - Performance Criteria 9.8.
This material is also in line with CPD standards of NSW Fair Trading and the Australian Institute of Quantity Surveyors (AIQS).