Description
UTS Business School, Business Practice and UTS: Hatchery present a startup stories session focused on how business can be for good and why doing business with a purpose is changing the corporate culture.
For purpose driven business it is about redefining the notion of non for profits and charity through the lens of a for profit business. So how is this changing the current startup landscape?
In this session of startup stories we are joined by a line up of social innovators and entrepreneurs who will share their stories on how businesses with a social good mission are challenging business models and re-examining why purpose driven businesses are shifting the landscape of business.
The panel discussion will look to uncover how diverse business practices and social justice intersect. If you're interested in exploring how business can be for social good then this event is for you!
Moderator Dr Melissa Edwards,UTS
Panelists: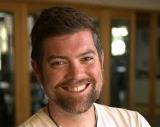 Tom Dawkin, Founder, StartSomeGood. Tom Dawkins is a serial social entrepreneur and the Australian co-founder of StartSomeGood. He previously founded award-winning Australia non-profit Vibewire and was the first Social Media Director at Ashoka. He has worked with numerous non-profits, associations and government entities to help them tell their stories and build community. He's founded a film festival, opened Australia's first co-working space and set-up a Burning Man Theme Camp with his wife Kate. They returned to Australia in 2012 after four years in the US in time for the birth of their first child, Bodhi.

Sally Hills, Co-founder, Impact Strategist, Wildwon. Sally is an expert in sustainability, digital communications and content strategy. At Wildwon, she applies her knowledge of environmental issues, communications and new ideas to designing experiences and building strong online and offline communities. Her core expertise in digital communications, social media and content are informed by an understanding of the complexity involved in communicating sustainability and social change.A commentator on environmental and social issues, Sally regularly speaks about sustainability, entrepreneurship and experience as a catalyst for social change. She writes in the media, as well as on her blog Sustahood. Sally has international experience in corporate sustainability and social responsibility (CSR), and has worked with Triodos Bank, Ecotricity and The Soil Association (UK) and for WWF's corporate partnerships and markets team (Aus).
Anna Robertson is an accidental social entrepreneur and West Africa junkie, splitting her time between Ghana and Australia. Having founded Ghana based enterprise YEVU in 2013, and witnessed the sell out success with this, she realised the full potential of purpose driven business in emerging markets. After working in various not for profits, philanthropic foundations and rolling out government funded aid programs, she has experienced the success and failures of various types of poverty alleviation. This informed her understanding of how socially innovative solutions are needed to make the world more economically inclusive, especially as the traditional aid model becomes more redundant. YEVU was born as a means to empower and support informal sector micro enterprises through job creation, income generation and capacity building. Creating a product that is viable in a global market has had a tangible impact, especially on women, who are more inclined to invest in their professional development, the education and health of their families and immediate communities.
PROGRAM
6.00-6.15 pm Registration
6.15-7.00 pm Panel discussion
7.00-7.30 pm Q&A with the audience
7.30-8.00 pm Networking
By entering this event you agree that UTS, Business Practice and the Hatchery may use photographs or video footage taken of yourself during the event for marketing purposes including DVD production, posting on UTS Business Practice website and or social media platforms, or for future UTS, Business Practice events.


For any queries please contact:
Ph: 02 9514 3504
Email: business.practice@uts.edu.au

#Startupstories