SSI Speaker Series & Film Screening: The Staging Post, Armidale
Description
Presented by SSI and Armidale Regional Council and hosted by the Belgrave Cinema on occasion for Refugee Week 2018
Join us for an exclusive screening and Q+A of The Staging Post!
Please join us for networking, drinks and canapes from 5.45pm.
The event will commence at 6.15pm
The Staging Post is an Australian feature documentary that was filmed in 2017 and follows the lives of two Afghan Hazara refugees, Muzafar and Khadim.
Stuck in Indonesia after Australia 'stopped the boats' and facing many years in limbo, they built a community from the ground up and started the Cisarua Refugee Learning Centre (CRLC).
The film has been screened at sold-out cinemas across Australia and received an overwhelmingly positive response. It conveys powerful messages about friendship and connection. The film's key and most powerful message is around the resilience and agency of refugees to generate change and create solutions.
The film is an opportunity to foster a positive narrative in local and regional communities about refugees and resettlement.
You can view the trailer here
Following the screening of the film, SSI will host a Speaker Series event in the form of a Q&A style panel featuring: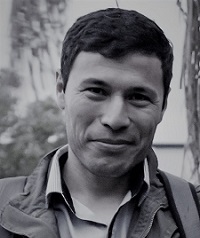 Muzafar Ali, Former refugee from Afghanistan and Lead in The Staging Post
Well-renowned photographer and former Refugee, Muzafar Ali is currently living with his family in Adelaide, Australia, where he is a student at the University of South Australia and the Project Director at Cisarua Learning Ltd.
He was forced to leave Afghanistan and made his way to Indonesia, where he co-founded the first refugee-managed school in Indonesia, the Cisarua Refugee Learning Centre. As a passionate refugee advocate, Muzafar was keynote speaker at Asia Pacific Conference for Refugee Rights in 2016 and regularly speaks for and to refugees in Australia and internationally.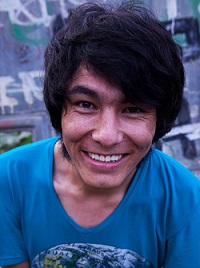 Khadim Dai, Former refugee from Afghanistan and Lead in The Staging Post
Khadim Dai has lived as a refugee for most of his life. Born in Afghanistan, his family fled to Pakistan when he was aged 2 to escape Taliban persecution of his minority Hazara people. When that persecution followed into Pakistan, Khadim fled on his own at the age of 17 to Indonesia via Thailand and Malaysia.
Khadim embraced filmmaking to document his life, shooting a video journal on his mobile phone that traced his trek being smuggled into Thailand, running through jungles in Malaysia, and clinging to a crowded raft to Indonesia. His resulting short film won Plural+ youth award in New York in 2014.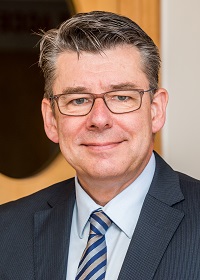 The panel will be facilitated by Lindsay Woodland, Group Leader of Organisation Services at Armidale Regional Council.
About the SSI Speakers' Series
Since 2014, Settlement Services International (SSI) has hosted a series of talks and panel discussions on current refugee and asylum seeker issues and related topics. The SSI Speakers' Series aims to inform, connect and challenge SSI staff, stakeholders and the wider community by providing opportunities for discussion that enhance knowledge and awareness about relevant issues affecting the people SSI supports and their communities.
For more information, go to www.ssi.org.au