Please join us for the joyous celebration of Sri Krishna Janmastami, the birthday celebration of Bhagavan Sri Krishna.
About this event
We invite you to join us for an immersive experience of uplifting kirtan, inspiring Vedic stories, beautiful sacred ceremonies and peaceful meditations and celebrate Krishna's birthday!
Enjoy a devotional festival like no other as we celebrate the universally renowned jewel of yoga wisdom and the embodiment of spiritual love – The Supreme Soul, Sri Krishna.
Krishna is the original father of ourselves and everything else. He is the origin of each and every one of us. He is our father, our mother, our refuge, our support, our dear most friend. When we speak of Krishna, we are speaking of the Supreme Personality of Godhead, the cause of all causes, the original person.
The auspicious advent of Sri Krishna is enthusiastically celebrated throughout India and around the world by millions of people from all cultures and backgrounds.
We have organised a beautiful and memorable evening. It's going to be loads of fun, uplifting and heart-warming kirtan by special guests Yadu Nandana Das and Friends from Kirtan Experience, inspiring story-telling, joyous sacred ceremonies, and delicious vegan dinner and sweets.
We warmly invite you to come and celebrate Krishna's birthday!
Please feel free to bring a flower or some vegan/pure vegetarian food to offer!
Namaste!
ASMY West End & The Mantra Room Volunteers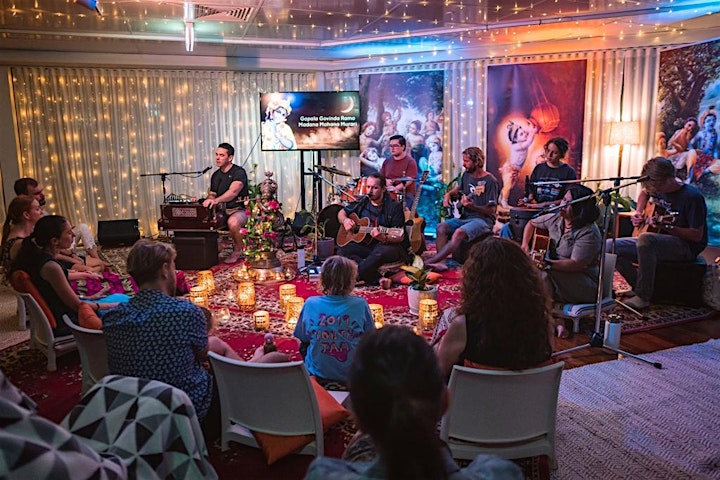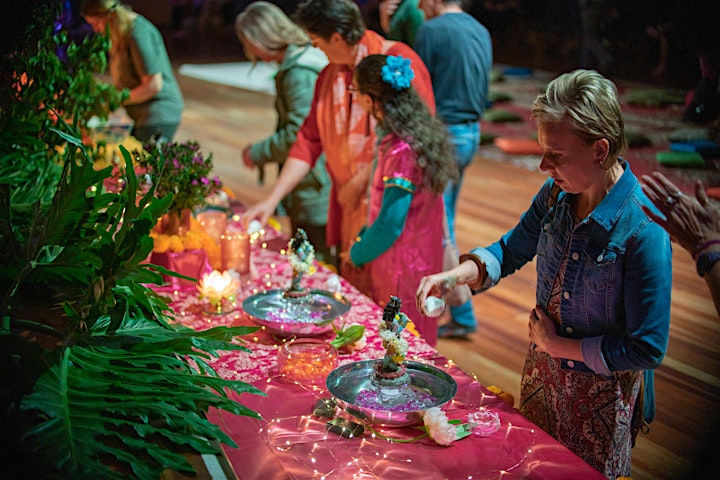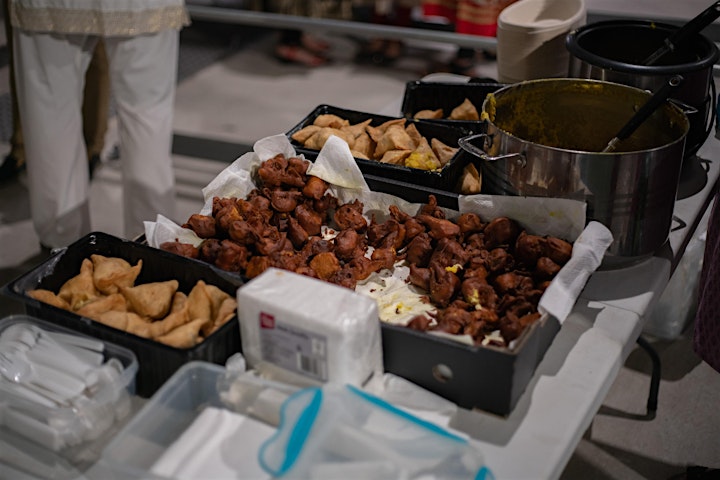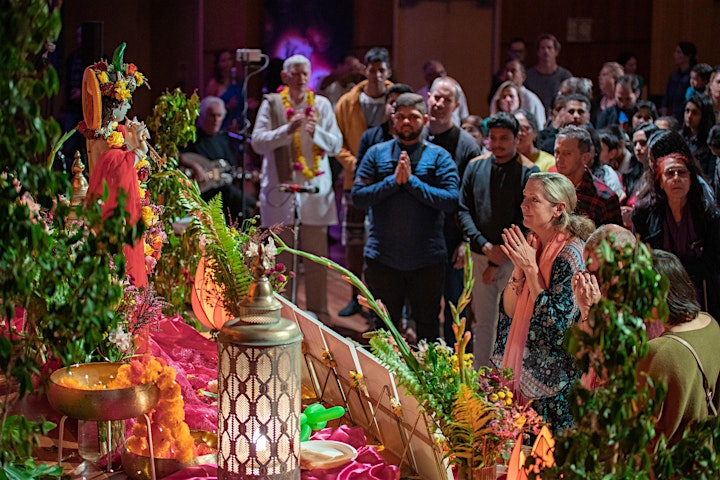 Organiser of Sri Krishna Janmashtami Festival 2021
The Australian School of Meditation and Yoga is a non-profit organization with centres in Brisbane, Gold Coast, Sydney, Melbourne and Adelaide.
Each lifestyle centre is run by qualified teachers who offer relaxed and personable instruction incorporating asanas, meditation, diet, breathing exercises and relaxation techniques for a holistic yoga experience.
The programmes of the ASMY are simple and enjoyable and can benefit everybody regardless of age or current physical condition. Our goal is to guide you to a more balanced lifestyle with an increased sense of wellbeing and vitality as your body grows stronger and more flexible, your mind calm—and bring a greater sense of 'sacredness' into daily life.