SRC Seminar: Improving inferences from poor quality samples
Description
About this Seminar
Background:

Simple random sampling has traditional been the mainstay of market and social research surveys. Obtaining a simple random sample has become even more elusive in an on-line world where community panels and convenience sampling prevail.

Moreover, there continues to be increasing difficulty in accessing sampling frames for the population of interest as well as a continuing decline in response rates. Nonetheless, survey research has proven to be resilient and adaptable in the face of these challenges.

Objectives:

This Seminar will adopt a solutions-based approach, illustrated by case studies, which show how inferences can be improved from surveys administered to biased, low response rate and non-probability samples.

In so doing, it will address how to improve the accuracy of the survey estimates we generate from poorer quality and non-probability samples.

Content:

The new reality – low response rate probability surveys
Advances in survey execution and weighting techniques to adjust for non-coverage error and reduce non-response bias in low response rate probability-based surveys.
Advances in techniques to improve estimates from non-probability samples illustrated by case studies in the areas of sample blending, calibration and weighting


Speaker(s):
Paul J. Lavrakas,
Dina Neiger; and
Darren Pennay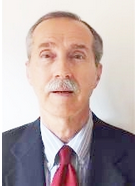 Paul is a research psychologist and research methodologist, and during the past four decades has conducted research, written many articles and books about research, and taught about social research methods.

He joined the NORC at the University of Chicago in 2014 as a Senior Fellow, where he is heavily involved in helping to create its new probability-based online panel, AmeriSpeak.His work at NORC also involves devising experiments to raise response and consent rates, and to lower total survey costs.

From 1978-2000 Paul was a Professor at Northwestern University and then Ohio State University, and was the founding faculty director for the survey centres at each institution. From 2000-2007 he served as chief methodologist for Nielsen Media Research. Paul is a past President of the American Association of Public Opinion Research and is currently Senior Methodological Adviser at the Social Research Centre.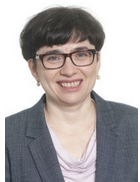 Dina is a professional statistician with over 20 years of experience and a track record of achievement in leadership and technical roles at the Social Research Centre, Monash University, Australian Bureau of Statistics, and Biostatistics and Clinical Trials Centre at Peter MacCallum Cancer Centre.

Dina's statistical interests include the use of calibration and blending methods to improve accuracy of the non-probability samples, establishment and maintenance of the first Australian Online Probability panel and complex business survey design and weighting. Dina is Chief Statistician at the Social Research Centre.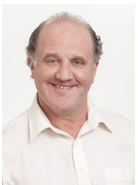 Darren is the founder and Chief Executive Officer of the Social Research Centre. Darren is also an Adjunct Senior Fellow at the ANU Centre for Social Research and Methods and an Adjunct Professor with the University of Queensland's Institute for Social Science Research (ISSR).

Darren's specific interests include large-scale survey design and management, longitudinal surveys, community attitudes research, health research, policy development research and survey methodology.

From 2010 to 2015, Darren played a leading role in the introduction of dual-frame telephone surveys to Australia. More recently he has been the driving force behind the establishment of Australia first probability-based online panel – the Life in Australia panel.

Darren is also a leading proponent of the Total Survey Error approach to survey research. Darren is a Fellow of the AMSRS and in 2014 he was awarded the Research Industry Council of Australia's Research Effectiveness Award for Innovation and Methodology.