Sales Have Ended
Ticket sales have ended
Ticket sales for this event have closed, please jump on the waitlist or contact the organiser directly for any last minute tickets! Email: houseofharmonyyoga@gmail.com
Sales Have Ended
Ticket sales have ended
Ticket sales for this event have closed, please jump on the waitlist or contact the organiser directly for any last minute tickets! Email: houseofharmonyyoga@gmail.com
Burnt out boss ladies… it's time to reTreat yo'self to the "Spring into Harmony" yoga & business retreat!
About this event
Burnt out boss ladies… it's time to reTreat yo'self to the "Spring into Harmony" yoga & business retreat!
Detox your mind, body and soul, and step into your divine self!
10am – 4pm on Saturday 30 October
at Rendezvous Hotel, Scarborough
Make a night of it with 10% off overnight accommodation available!
Are you letting stress, exhaustion and limiting beliefs hold you and your business back from being your happiest, truest and most abundant self?
Take a step back, close your eyes and take a deep breath.
Prepare to let the burnout GO and the good vibes flow.
If these are hitting a little close to home… then the Spring into Harmony retreat is the place for you:
👎🏼 you've escaped the horrors of the 9-5 drag but now you're working even longer hours and are feeling totally secluded and alone
👎🏼 you can't remember the last time you took a day off for YOU
👎🏼 #hustlemode is your state of play but #permanentlyexhausted is your state of mind
👎🏼 self-care looks like burning a candle while you cry at your desk, completely overwhelmed by even the smallest of tasks
👎🏼 you know there's something not quite right, but you have no idea where to begin fixing it
I've been where you are and understand exactly how you're feeling (20 years working in retail management does that to you!)
The burnout was real, and something had to give.
I was working 12-14 hour days, was a complete people pleaser, totally undervalued and I sacrificed my mental health, lifestyle and had my self-confidence crumbled.
But then, by chance, yoga found me! 👋🏻 HELLOOOO YOGA!
Life as I knew it, changed completely. It turned my life around and I've never looked back. Yoga turned my negative self-talk, into a positive attitude of high vibes and gratitude.
Discover how to clear your mind and take constructive rest, so you can show up in your business like the QUEEN you are!
❌WARNING – you'll leave the Spring into Harmony retreat with a spring in your step and feeling ON TOP of the WORLD❌
There are WAY too many benefits of yoga to list, so here's a few benefits that'll help you all day, every day, in your personal and your business life:
👌🏼 reduce stress, anxiety and depression
👌🏼 releases energy blocks, emotional pain and trauma stored in the body
👌🏼 reconnects you with your highest self, boosting confidence and allowing you to be unapologetically you
👌🏼 cultivates feelings of joy, contentment, happiness, gratitude and conscious awareness
Take a step back from your personal and business life, unplug from the world for a few hours and learn how to slingshot your way to mental clarity, creativity and into your dream client's view using heart-led action and a unleashing a whole new perspective on life.
What's included in the Spring into Harmony retreat?
🧘🏻‍♀️ YOGA (of course!)… a morning yoga flow, meditation and yin yoga session throughout the day, led by me, Harmony.
🧘🏻‍♀️ SPECIAL GUEST: Miss Mindset herself, Breanna May with her "cultivating an abundant mindset" session
🧘🏻‍♀️ SPECIAL GUEST: Tanvi Wordojo with her "low-tox living" workshop
🧘🏻‍♀️ SPECIAL GUEST: Detoxing with naturopath, Sarah Patterson
🧘🏻‍♀️ Gourmet buffet lunch, afternoon tea and unlimited tea, coffee and water thanks to Rendezvous Hotel
🧘🏻‍♀️ Premium beachside venue with ocean views
🧘🏻‍♀️ Networking with some of Perth's fiercest like-minded lady bosses
BONUSES:
💥 Goodie bag valued at over $100!
💥 Exclusive discounts and offers for retreat guests only
💥 Exclusive shopping experience of MKM Active's latest Spring activewear collection
Valued at OVER $1,500!
All yoga is beginner/ injury friendly, yoga equipment supplied, and all dietary requirements catered for.
YOU are your best investment.
Leave your exhaustion and bullsh*t self-talk behind!
Start 2022 in full alignment, inspired to take action, energised yet calm.
With a clear mind and clear direction, you'll be confident in showing up personally and professionally as your highest self 👑
Tickets - $375 each or bring your biz bestie and get two tickets for $597 (save over $150!)
Make a "GIRLS NIGHT" of it with a 10% discount off overnight accommodation available!
Here's what some of our past guests had to say:
"I would highly recommend a retreat by Harmony to anyone looking to be more grounded and avoid burnout. It was an exceptional experience. I'm naturally an anxious person but the moment I got on the mat, harmony made me so comfortable, so relaxed and just gave everyone the most beautiful day. She's got the most calming, genuine presence and I'd recommend her events or program to everyone! "
-Kate
"It was great! Honestly love it was such a beautiful day "
-Courtney
"The whole day was so thoughtfully put together. Harmony delivered such a beautiful experience, from gentle yoga flows to a really deep dive into where we can make personal and professional improvements. "
-Carmen
It's time to book your well earned break Babe!
See you there! x
*REFUNDS & CREDITS- Please note there is no refunds for simply change of mind. In the event of a covid lockdown or guests are impacted by a covid situation, guests will be issued a full refund, or if the event is cancelled an option to attend a rescheduled event date or refund will be offered. Any other circumstance will be discussed on an individual basis. Note: account fees cannot be refunded.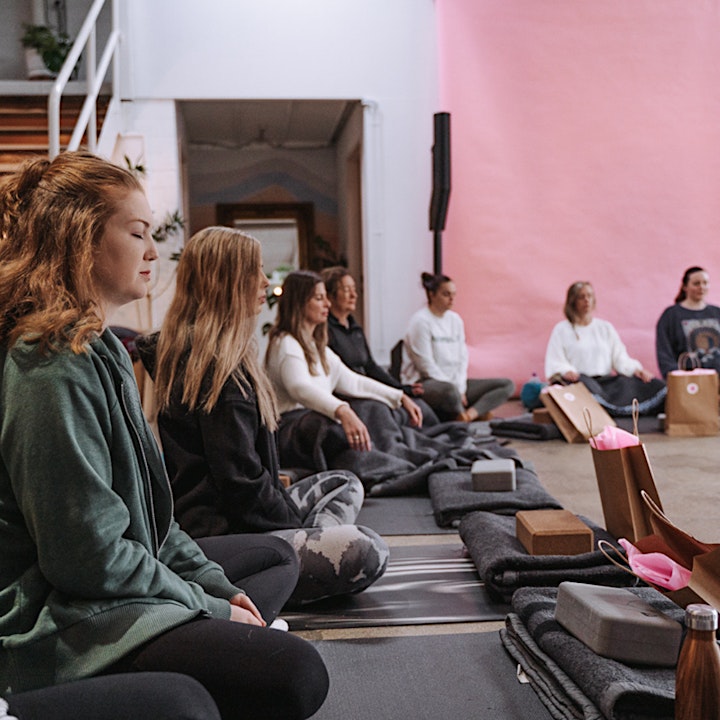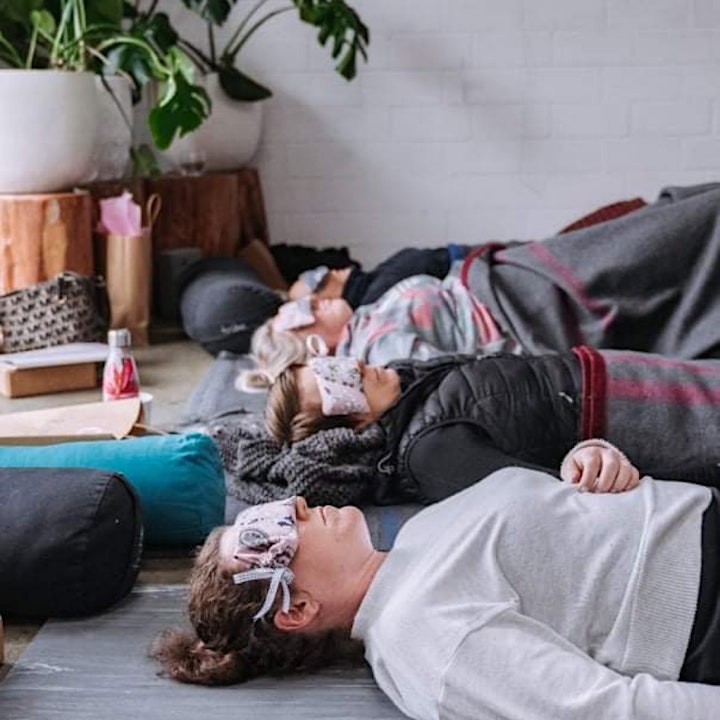 Organiser of "Spring into Harmony" Yoga Retreat
House of Harmony Yoga owner Harmony Chynoweth, is a 200 hr Hatha & Yin Yoga teacher & life coach who is experienced in guided meditation & pranayama (breath work). Harmony understands first hand what it's like to live a busy, stressed out and tiresome life and offers yoga & coaching that will have you feeling stress free, rested & relaxed ready to take on the day!