Description
The largely untold story of Australian multiple murderer Lindsey Rose - by someone who had no idea his mate was a killer.
What factors are at play in the creation of a cold-blooded killer? How can a relaxed, sociable, loving man with a strong work ethic keep the truth of his inner life, his dark side, hidden from friends, family and even the woman he marries?
Campbell McConachie's account of the man he drank with at the Burwood Hotel, is a unique and fascinating journey into the life and mind of a multiple murderer.
Book for sale and signing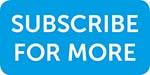 Photo and video consent information.