About this Event

Makerspace Adelaide is proud to host a range of space-themed events to celebrate World Space Week 2020!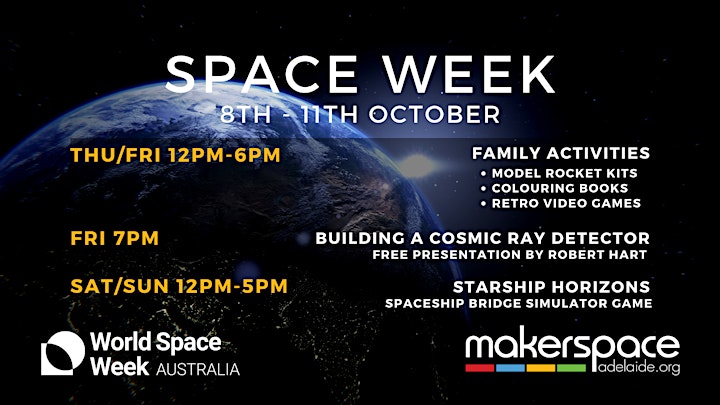 Thursday 8th - Friday 9th October
Family Activities
From 12pm to 6pm we will have laser-cut Model Rocket Kits available to build (purchased for a small fee), as well as colouring books and retro video games (free)!
Please note that small children will require adult supervision at all times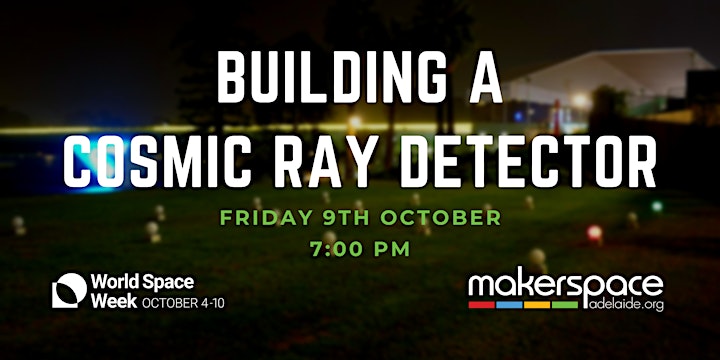 Friday 9th October
"Building a Cosmic Ray Detector"
Robert Hart will be provide real hands-on demonstration about cosmic ray detection, how to build a cosmic ray detector, the electronics, building high voltage regulated power supplies, how Geiger–Müller tubes work, how to measure ionizing radiation, and how to filter out background radiation from cosmic rays.
2017 Splash Adelaide light and sounds art installation on the foreshore of the Torrens river
Best backyard science at the 2018 Adelaide Maker Faire
4 times semi-finalist in the international Hackaday prize.
Note: This is a free event however we have a COVID-19 safe maximum capacity of 20 attendees, bookings are mandatory and places are limited.
Bookings via EventBrite: https://www.eventbrite.com.au/e/building-a-cosmic-ray-detector-tickets-122990701499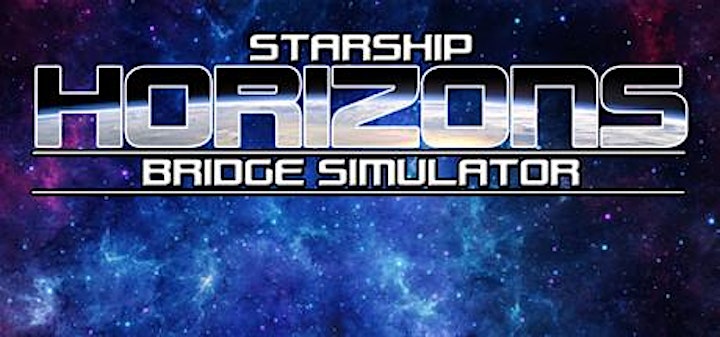 Saturday 10th - Sunday 11th October
"Starship Horizons" - Spaceship Bridge Simulator
Starship Horizons is a team based multi-player experience. The players command their own Starship as the bridge officers in the roles of:
Captain
Flight
Tactical (Weapons)
Science
Engineering
Operations (Communications)
Teamwork is key! Do you have what it takes to protect your crew and defeat your enemies?
Starship Horizons is an early access game, first released in September 2020