Description

Join us for another meeting
of the

Space Innovation Network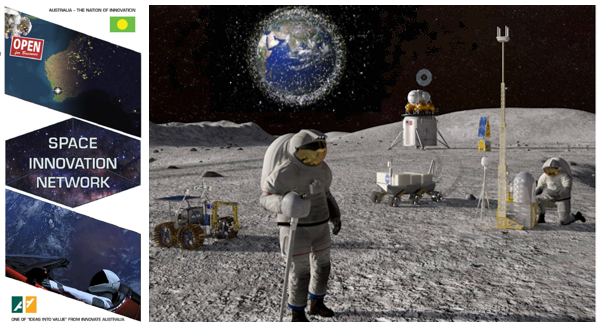 Presentations


Dr Michael Le Page
Founder and Lead Designer, Exodus Space Systems
A Kinetic Solution for Space Debris

Joshua Letcher
Founder & CEO, Space Industries
Lunar Resource Extraction Vehicle

_____________________________________


About Presenters
Dr Michael Le Page
Dr Michael Le Page founded Exodus Space Systems with two co-founders in 2017, based on a new concept for solving the space debris problem. The company has since performed extensive R&D to validate the concept, which has now received endorsements from Surrey Satellite Technology in the U.K. as well as Goldman Sachs. Michael was funded by the WA government department of Jobs, Tourism, Science and Innovation to attend the Startup Catalyst mission to London tech week in June 2019, and was most recently an Australian national finalist in the global Pitch at Palace competition.
The 2004 Ansari X Prize – a competition between private companies to reach the edge of space twice in two weeks - is often considered the dawn of the "new space" age, and Michael credits this as an inspiration for his own journey into the space industry. Michael is a medical scientist by training, receiving his PhD from UWA in 2017, and has long attended space conferences to explore ways to become a part of the new space industry. When Michael noticed the same data analysis software used for identifying the characteristics of white blood cell populations could also be useful for analysing space debris populations, this gave him a new approach to thinking about how to solve this major problem.
Michael's 3D design skills, entrepreneurial training, and his academic knowledge of the space debris problem led to the invention of a number of novel technical concepts, as well as a monetisation strategy for solving the space debris problem, which forms the core of Exodus Space Systems today.
Joshua Letcher

Joshua Letcher has experience working in various operational and technical roles within the African and Australian mining industry. He was the founder of Allotropes Diamonds and was responsible for its acquisition by Newfield Resources (ASX:NWF) and the co-founder of Mirrorplex Ltd, an exploration company exploring and developing lithium resources for battery production. As Chief Executive of Allotropes and Mirrorplex, Mr Letcher was responsible for the development of the projects from exploration to trial mining. Mr Letcher also served in the Royal Australian Navy as a Submariner and trained as a mechanical engineer.
Space Industries is currently a 12-person adviser panel of experts including Donna Lawler, commercial space law; Gordon Roesler, DARPA program manager for robotic servicing of spacecraft; George Constantinos, GN&C Joshua Letcher, mineral resources innovation.
The core capability of the group is the design and development of resource extraction technologies, mining production and mineral exploration for producing water and helium-3.
Space Industries are developing infrastructure in Australia dedicated to the development of LREV and resource extraction systems; including high-fidelity lunar surface simulation facility suited for large-scale mining, linear and circular wheel test facilities for mobility system development, ancillary facilities (cleanrooms, laboratories and design house), and a remote operations centre for tele-operation and management of lunar surface assets and fleet of LREVs.
_____________________________________

Our Host

_____________________________________
Our Platinum Sponsors

_____________________________________
Our Sponsors and Supporters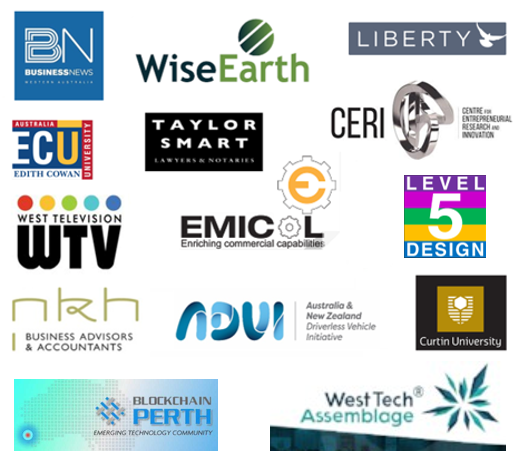 _____________________________________


Come and join us. Tell your friends and colleagues.
Like us on Facebook
https://www.facebook.com/innovateaustralia.org

Let's make WA a true STATE OF INNOVATION!

Organiser of Space Innovation Network by Innovate Australia

Innovate Australia encourages, assists and promotes Australian innovation. The not-for-profit and non-partisan organisation works with industry and academia to uncover innovation, encourages new innovations, develops programs and forms innovation networks. Innovate Australia aims to be an independent conduit for viable ideas.

Innovate Australia operates independently of government, industry and universities, however works with a range of stakeholders on unique and forward thinking projects across Australia. Services provided include, but are not limited to consulting, think-tanks, connecting firms undertaking innovative projects and marketing of organisations embarking on their innovation journeys. 
To suggest an event or to propose the next presenter for one of our networking meetings, or just for more informaion please contact  Peter Kasprzak or Dr Adam Osseiran.