Description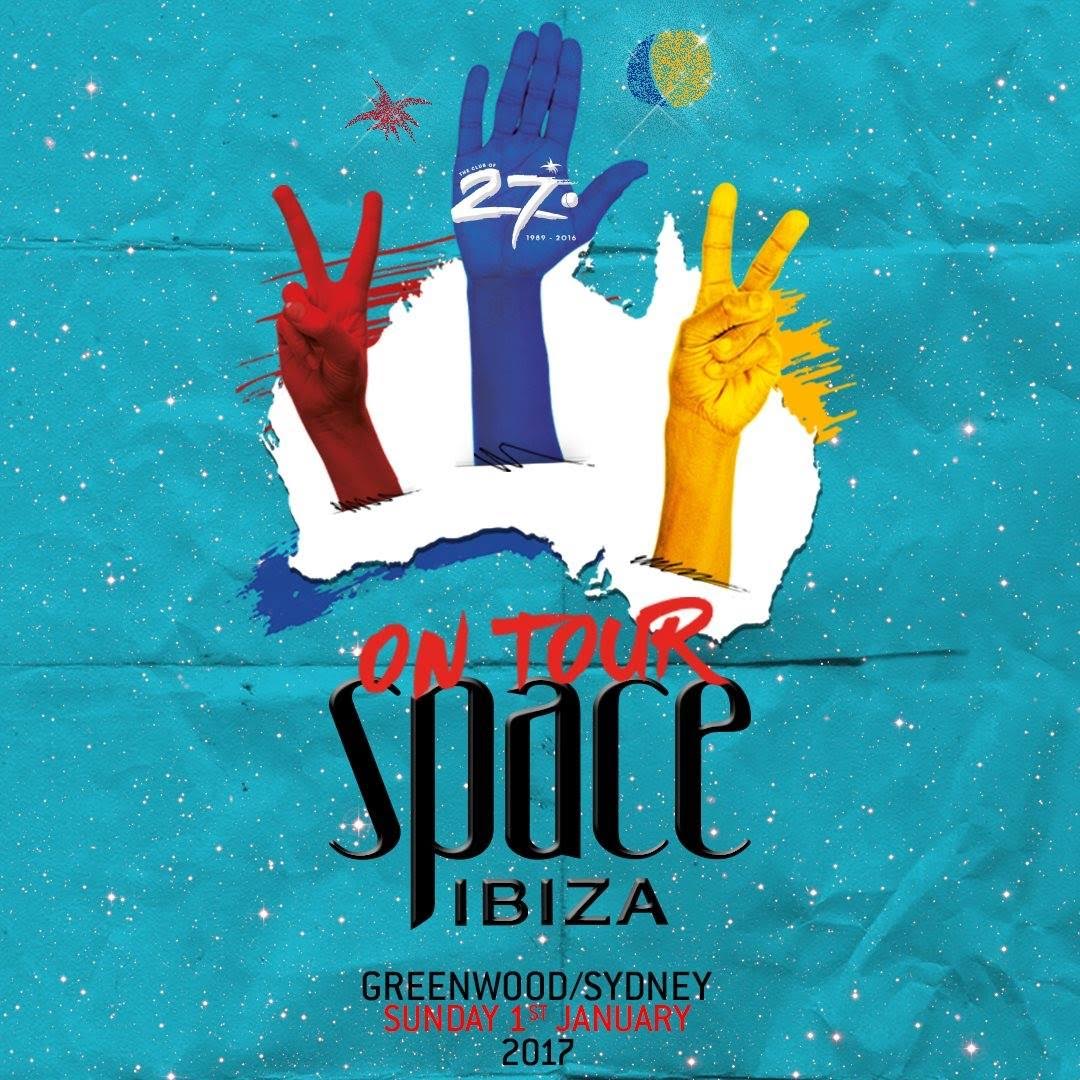 Paul Strange Events and DIVISION Agency bring the world's most awarded club SPACE IBIZA back to Sydney, Australia for its 8th Annual New Years Day event in the land down under, bringing with it that unique Space vibe and piece of Ibiza magic from the white Island...
Over the last previous seven NYD events we have had sold outs shows and the worlds elite underground DJs, making this event become the biggest annual Underground House & Techno event in Sydney, which is no mean feat at all.
We will be bringing in a massive sound and production set up familiar to the Space Ibiza parties, taking the Greenwood venue to the next level to exceed all expectations...This time around we are also going that bit further and adding a bit of spice in the form of Ibiza style dancers and performers which will bring that extra visual element to the party on top of the world class sound and music for the ears all mixed together to recreate that extra special & infamous Space Ibiza vibe!
---
THE LINE UP.
CARL CRAIG. Dancefloor experimentalist and top Detroit techno producer Carl Craig has few equals in terms of the artistry, influence, and diversity of his recordings. Carl Craig is described as a creative visionary, an electronic music icon, an esteemed Grammy-nominated composer, a world-class DJ and an ambassador for his native Detroit.
OLIVER HUNTEMANN. Oliver Huntemann is a techno/electro producer from Hamburg, Germany. Myths abound in the north when it comes to techno ground zero, and they refuse to go away. Oliver Huntemann is one of a handful of children of the north who, for what seems like an eternity, add an element of credence to the mythology.
HEIDI. Heidi has worked hard over the past decade to make her mark on the new house and techno music generation. You only have to visit her worldwide brand of Jackathon parties or listen to her BBC Radio 1 show to experience her passion for music and fiery nature.
DOORLY. It's been just a few years since Pete Tong touted Doorly as a future star, but not even the Radio 1 icon could have predicted just how rapid his ascent would be. As of 2016, he can already add two Essential Mixes, multiple Beatport and Traxsource No.1s, production for Usher and Nicki Minaj, sharing the stage with The Prodigy, acclaimed releases on Cajual, Dirtybird and Hot Creations and studio collaborations with Cajmere and Grandmaster Flash to his ever-growing list of achievements. And he's only just getting started.
JAVI BORA. Javi Bora is steadily becoming one of the most active producers and Djs in the global house scene. Nominated by the Vicious Music Awards to "Best artist of the year", Javi Bora's background as a musician endorses him as one of the most interesting Djs based in Spain at this moment.
GARRY TODD. Garry Todd is a fearless guy, who wants more than just watching the world
turning with a winking eye. His artistic visions won't fit on only one record, which is why the Briton, besides producing and releasing music on his label Contemporary Scarecrow of himself and friends.
... PLUS MANY MORE ACROSS 4 STAGES!
---
We're really looking forward to seeing all those happy, smiling faces that we have become accustomed to on NYD in the beautiful sunshine, starting another brand new year in style on that infamous open air terrace, bringing those unique Space Ibiza vibes to the land down under...
We genuinely cannot wait!
We'll see you on the dancefloor!