Description
Source - An Adobe Technical Event, proudly supported by BizTech.
More than 30 sessions across the Adobe Marketing Cloud Solutions.


A 2 Day Event on October 12th & 13th
Our ANZ technical community event in Sydney October 12th & 13th, 2016, is for all our customers and partners' using the Adobe Marketing Cloud solutions.
We want to raise awareness, keep our customers engaged with Adobe's technology, increase the technology stickiness at the IT and Business levels and foster cross channel innovation & idea sharing from the technical community with our partners & clients.
The key focus of the event is to bridge the gap between end users, developers & technical teams, to provide them with an opportunity to network, discuss best practices, learn tips & tricks, find our more on lessons learned, learn new things, and have some fun.
Our target audiences are Leaders in an organization, Optimisation teams, Data Scientists, Analysts, Technical Marketing, Project Leads and System Administrators across the Adobe Marketing Cloud (e.g. AEM, Campaign, Analytics, Target, Audience Manager, Social, Primetime, Media Optimiser).
High Level Agenda:
Day 1
Day 2
Registration Opens at 7:00am - 9:00am

Welcome & Event "House Keeping" Announcements at 8:45am

Key Note Speaker 9:00am - 9:30am

General Sessions 9:30am - 10:30am

Morning Break 10:30am - 10:45am

General Sessions 10:45am - 1:00pm

Lunch 1:00pm - 1:45pm

General Sessions 1:45pm - 3:15pm

Afternoon Break 3:15pm - 3:30pm

General Sessions 3:30pm - 5:00pm

Special Announcement & Day 1 Closing Announcements 5:00pm - 5:30pm

After Party (Stacks Taverna) 6:00pm - 10:00pm
Arrival 8:30am

Stand-Up Welcome & Event "House Keeping" Announcements at 8:45am

General Sessions 9:00am - 10:30am

Morning Break 10:30am - 10:45am

General Sessions 10:45am - 1:00pm

Lunch 1:00pm - 2:00pm

General Sessions 2:00pm - 4:00pm

Afternoon Break 4:00pm - 4:10pm

General Sessions 4:10pm - 5:40pm

Day 2 Closing and Thank You 5:40pm - 6:00pm
Our Speakers:



Michael Patishman
Andrew Hughes
James Q Zhou
CEO BizTech
Consultant
Web Development Team Leader
"Your career and opportunity for all'
"Achieving Integrated Customer Experience in your organization"
"A way to build transactional website in AEM"



Darren O'Rorke
Grégoire Dedryver
Zoran Nikolovski
Senior Cloud Deployment Engineer
Campaign Technical Lead
Lead Software Engineer (AEM)
"To Hell and back: War stories from the Adobe Experience Manager Managed Services Team"
"Campaign: Transitioning from Implementation to BAU"
"A brief intro to ChatBots or how to have conversations with machines"



Max Barrass
Scott King
Mathias Siegel
Adobe Practice Lead
C.O.O,. Co-founder
Sr Product Manager AEM
"Maturity Model"
"Data driven customer experiences"
"Ready for the world: Is your content strategy truly global?"


Mic Antonio
Navneet Lakara
Abhishek Malaviya
Solution Consultant
Adobe Solution Architect
Content and Solution Architecture Practice Lead, ANZ
"AEM & Headless CMS, best of both worlds"
"Lessons learnt during the portal implementation"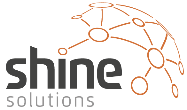 Michael Leroy
Marcus Robinson
Zoran Nikolovski
AEM Technical Lead
Senior Consultant
Lead Software Engineer (AEM)
"Building a corporate site solution using Multi Site Manager"
"Multi-Tenancy"
"Content Strategy for the next generation of user interactions"



Andrew Fernandez
Mehak Anand
Anoop Kumar
Technical Director
Senior Consultant
Manager Technology
"These are not the droids we're looking for": How developers"
"AEM Mobile"
"Experience driven commerce"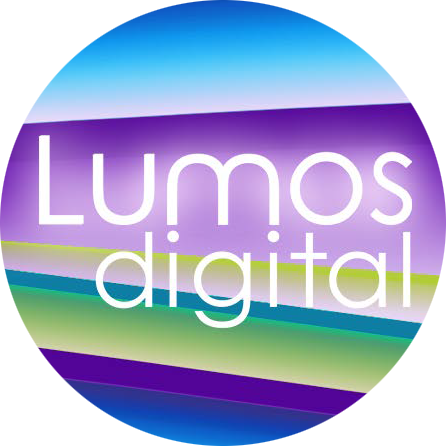 Tushar Garg
Bob Deljanin
Taryn Andersen
Solution Architect
Product Experience Manager
AEM Team Lead
"Got Content / Day in the life of Content? A Westpac Story: Suitable for all channels"
"Communities for Enablement – a Technical Case Study"



Federico Schroder
Matt Wolstencroft
Mark Szumowski
Senior Software Engineer
Director Professional Services
Technical Architect and Sr. Consultant
"Automating the deployment of AEM infrastructure to enable rapid build in the cloud"
"AEM and Hybris: a real world case study"



Jed Elliott
Varun Venkataraman
Joyce Gonzaga
Senior Consultant
Senior Consultant
Technical BA
"Integrate AEM with Analytics, Target and DTM"
"Confessions of a Business Analyst"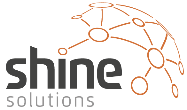 Mark Szulc
Michael Leroy
Lucas Lehembre
Principal Solution Consultant
AEM Technical Lead
Adobe Campaign Practice Lead
"Connecting the In-Store Experience"
"Style Guides and AEM: Fitting a square peg in a round hole"
"Adobe Campaign in the real world"



Andrew Hughes
Richard Thompson
Joseph Rignanese
Consultant
Technical Director
Senior Consultant
"Creating robust cross-channel retargeting workflows"
"'Deployment Automation"



Varun Venkataraman
Patrick Silani
Darren Bowers
Senior Consultant
Senior Consultant
Technical Director
"AEM and Campaign Integration"
"You want to do WHAT with AEM Forms?"



Tuhin Ghosh
Gerard Beckerleg
Ian Dejong
Senior AEM Developer
Solution Architect from Orchard Marketing
Consultant
"How to increase development productivity with project scaffolding"
"Audience Lab + DCO Advertising"