About this Event
SOUNDLAB VIP Musical Christmas Party!
Don't know if You're on Santa's Naughty or Nice List !
But you sure are on SOUNDLAB 's Secret Santa's NICE List!
So Jingle All the Way Over to our Studio for our Christmas Event, where you'll get to meet our Elves who've been working on giveaways and heaps of fun stuff, only for you!
Besides Awesome Christmas Music Playing on the night, we have heaps of fun and VERY useful tips and tricks to help you entertain your guests at your own parties with the best music on this planet!
Here's all that's happening on the night: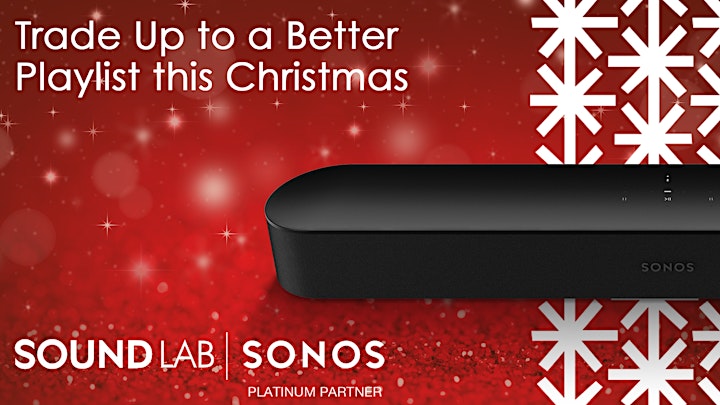 For starters -
By Demand - Sonos Trade Up
After over 100s of emails, texts and calls about the Sonos Trade up programme.
We decided to answer all your questions and clear confusions about the same on the night!
We will also be open for the trade up during the event!
We'll not only see if your devices are eligible for the programme or not, but also will trade it with the brand new devices so you can avail the 30% off on the same night! No more waiting!
Not only that, we'll also deactivate and recycle them for you!
So bring all your old Gen -1 Sonos devices along!
Besides that:
Your MOST wanted and favourite part about our events -
Sonos Tips and Tricks: Sonos Tutorial Revision and Tips and Tricks and fun stuff to do with the Sonos App and the Speakers - Direct tutorials by our Sonos Guru!
- How to create a playlist combining various music services and be christmas ready!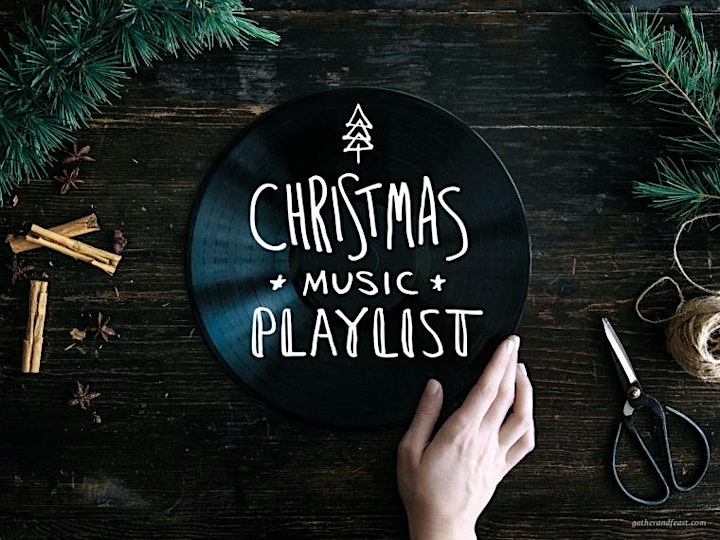 In addition to the above
We know that Compiling the perfect playlist for your holiday party is almost as challenging as hosting the event itself. Sure, on the day of the festivities you've got to cook the meal, decorate the table, and entertain your guests, but putting together the right mix of songs requires a similar level of expertise.
For every playlist, you need a balanced assortment of old and new, cheery and chill. So while Bing Crosby's "Winter Wonderland" and Elvis Presley's "Blue Christmas" will certainly make the cut, you should also consider your Guests favourite songs too!
What?!! How to do that?! --- Dont stress! We got your Back!
The SOUNDLAB Elfs will show you how you can host a "Christmas Playlist Potluck!" to keep every single guest at your parties happy and jingling!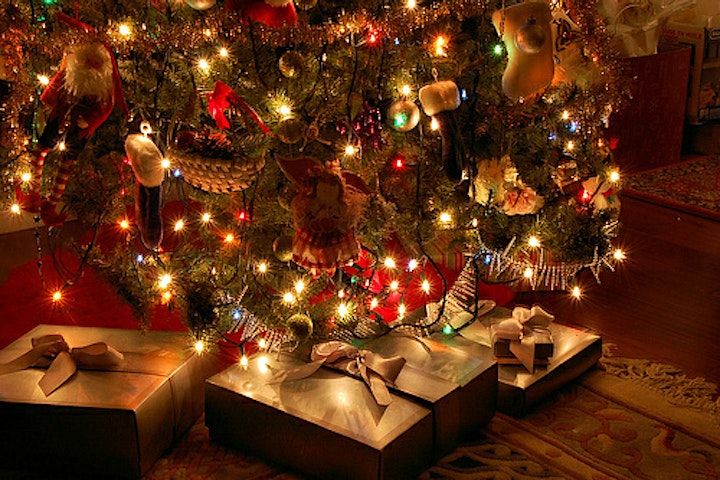 Games, Gifts and Prizes!!
- OF COURSE!! Best Dressed Door Prize!
- Santa's 'Lucky Draw ' Sleigh
- Soundlab's Christmas Tree of Fame
- Best Santa Hat Competition - Get creative and decorate your Santa hat and wear it on the night for a chance to win!
- Everything in-store on Special Prices (that night only!) , EXCLUSIVELY for our VIP guests and that's YOU! (Rem, you are on our NICE list)
Date: 12th December 2019
Day: Thursday
Time: 6:00pm - 8:30pm
Theme: Christmas - Get creative and bring your best foot forward (You never know that you might win the Best Dressed Door Prize)
Entry: Free
Venue: SOUNDLAB 2/480, Scarborough Beach Road, Osborne Park - 6017
Parking: Heaps of free parking available in front and back of our store.
Bring your favourite friends along!
More the Merrier!