Event Information
Refund policy
Refunds up to 7 days before event
Eventbrite's fee is nonrefundable.
The special events will clear and release negative energy hidden deep in the body as well as increase positive energy for you.
About this event
The two special session Sound and Reiki Journey of the Soul on
8 Aug 1:30 to 2:30 PM
22 Aug 1:30 to 2:30 PM
First event on 8 Aug for Chakra Balance and the second event on 25 July for Full Moon Release and Let go. Both event include a distance Reiki healing and an Instructions of Affirmation / Meditation for you to do at home. There are different practice each time.
Chakra Balancing Special Event (8/8): a Distance Reiki Healing on (7 /8) and self practice on 7 - 8 Aug.
Full Moon Special Event (22/ 8): a Distance Reiki Healing on 21 Aug and self practice on 21 to 23 July.
A full moon energy lasts for about three days before and after the lunation, it is a potent time for letting go of what's no longer serving you for you able to receive good things.
Chakra in Sanskrit means wheel and these wheels of spinning energy each correspond to certain nerve bundles and major organs. To function at their best and get wellness your chakras need to be balanced.
Reiki is the life force of universe, it is a pure energy. It helps you in physical body, your emotional level, your mental level and your soul level and for your past, present and the future issues. The Reiki healing is no barriers on distance and time.
The Gong, Tibetan singing bowls, Shamanic drum and tuned chimes delightfully resonate through your body and mind on an emotional and a spiritual level. It enables you to break free of old patterns, to regenerate and to re-balance yourself. The ancient sacred healing instruments cut through the linear mind and clear the clutter from the subconscious mind to reveal the radiant and true self. Helping return the mind to a state of stillness where innate wisdom can be accessed.
These two events will clear and release negative energy hidden deep in the body as well as increase positive energy for you. This will help you to enter deep relaxation and repair your body, mind and soul.
Relaxing on your journey as you head into deep relaxation and healing. Let the energy, sound and vibration clear your blockages, shake away your worries, and help you to regenerate.
Main Benefit of Sound healing and Reiki include:
Reducing stress, depression and anxiety
Reducing physical pain
Improving sleep quality and relaxation
Releasing emotional, physical and mental blockages
Improving the self-healing and recovery
Realignment and Balancing the Chakras
Reclaiming our center, stillness and clarity
Achieving a deeper level of stillness and meditation
Promoting health and wellbeing
* There are limit spaces by physical or social distancing restriction , booking are essential.
* Cancellation Policy: there is no refund or reschedule 7 days before the event starts. If you can't come on any booked events, you can transfer to your family or friends. Email us with the name of participant for distance healing.
*** Please bring your own Yoga Mat, a blanket or something to keep you warm, an eyes mask and a bottle of water. Other items you may require for personal use during the session.
** The room is filled with the aroma of essential oils during the session
* Private Healing Session call/text 0421 503 897 (Booking are essential)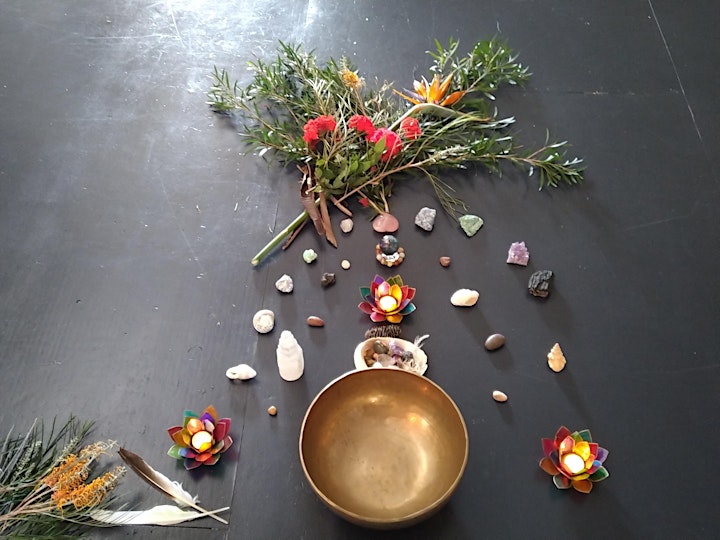 Location
Collective Healing Centre
199-201 King Street
above the Modern Times bookshop and art store. Enter via Egan Street
Newtown, NSW 2042
Australia
Refund policy
Refunds up to 7 days before event
Eventbrite's fee is nonrefundable.
Organiser of Sound and Reiki Journey of the Soul Special Event
Tej Sundri (Annie) a Reiki Practitioner and Master (a member of The Australian Reiki Connection, The Association of Australian Reiki Professionals), Gong Master, Sound Therapist and a Yoga teacher.

Tej Sundri (Annie) helps people to ease their physical discomfort, to reduce stress, depression, and anxiety, to help with balancing and relaxing their mind, to improving life quality and also to help them to improving self-growth consciousness and awareness. A non-invasive, natural healing method with energy, sound and vibration to restore health and vitality.

You can see the reviews from clients on Facebook or Google Page.