Soul Spectacular Featuring The Milford Street Shakers
About this Event
The Milford Street Shakers will bring their amazing talents to the Big Top, to ensure a toe-tapping, hip-shaking, night to remember. Prepare yourself for a super soul spectacular!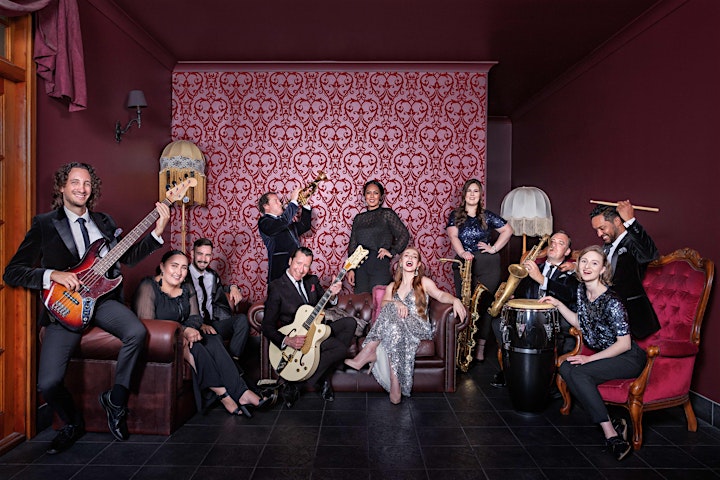 The powerful sounds of The Milford Street Shakers have become a firm favourite with Australian audiences of all ages who love to get up and dance to the Motown and Soul music of the 1960s.
The spectacular 11-piece band will have you jumping out of your seat and dancing, as they take you on a memorable journey across the iconic 60s paying tribute to some of the most soulful music of all time including the likes of Ray Charles, James Brown, Aretha Franklin, Marvin Gaye and Stevie Wonder.
This enigmatic band delivers a soul spectacular of epic proportions. The Milford Street Shakers are a sight to be seen, a band to be heard and a phenomenon to be experienced!
Head on down to Maddington Recreation Ground and experience the magic under the Big Top featuring food trucks, licensed bar and rides on the iconic Dream Swinger, giving you 360 degree views and the ultimate thrills!
Gates open at 7.30pm for this 18+ event, show starts at 8.30pm.
★ ★ ★ ★ ★
"An evening with the Milford St Shakers involves much more than enjoying the music of one of the state's tightest and most accomplished soul and R&B bands – it's a whole lot of fun."
- Peter Hancock | Weekend Notes