Event Information
Location
Fresh Holistic Health
330 Mons Road
Forest Glen
Sunshine Coast, QLD 4556
Australia
Join Soul Sister Circle and special guest, Tiarnie Vidler for an illuminating evening filled with astro-wisdom, powerful ritual and joy.
About this event
Come gather with your soul sisters and fill your cup under the potent energy of the Full Moon in Virgo. Receive ancient astrological wisdom, illuminate your truest heart desires and be guided to release your grip on anything that is no longer serving you.
During this intimate evening, Tiarnie will share in deep detail, the powerful astrological influences impacting us at both an individual and collective level. You will be invited to tune into your own innate wisdom to discover any areas you may be gripping on to control, illuminate any limitations that are preventing you from dreaming big and be guided to release old programs, beliefs and shackles from your DNA.
This will be a powerful evening of connection and healing to activate your truest heart desires and shed the weight of anything holding you back.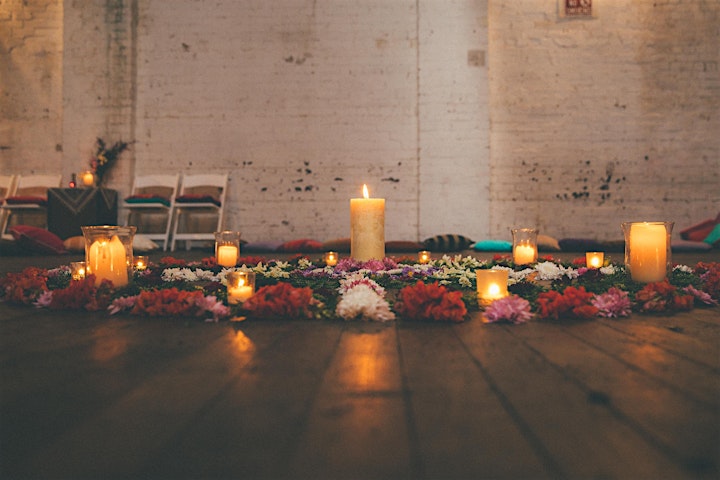 What to expect
Inspiration
Allow the wisdom of our incredible guest to guide you into your heart, ignite your inner fire and align your being with your deepest desires.
Connection
Deeply connect with a loving community of awakening women who are devoted to reconnecting with their innermost self and awakening to the limitless potential within so that individually and together in sisterhood, we can create real and lasting change.
Organic Grazing Table
Nourish your body with a heavenly organic grazing table lovingly prepared by Fed For Wellness
Event details
Date: Tuesday 10th March
Time: 6:00pm – 9:00pm
Location: Fresh Holistic Health
330 Mons Rd, Forest Glen QLD 4556
Exchange: $40 ($35 for Sacred Sisterhood members)
*Tickets are strictly limited
About our special guest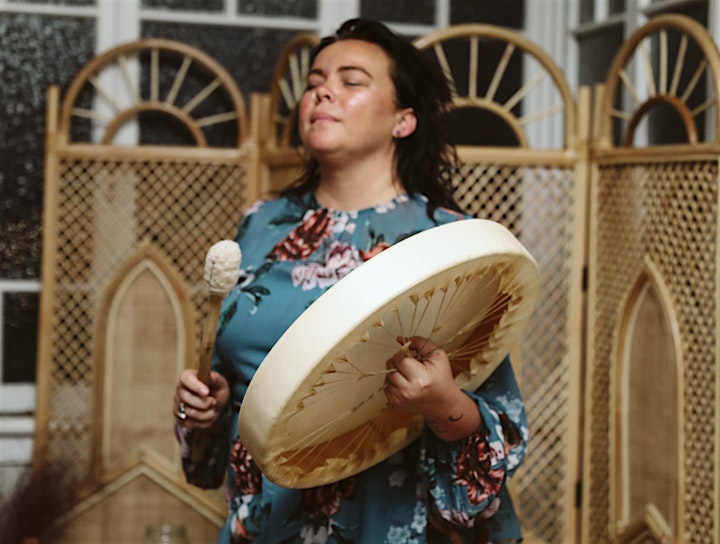 Tiarnie lives with passion and purpose every day as she joyfully supports people to awaken to their truest potential with self seeking tools such as, astrology, numerology, liquid crystals, self inquiry and much, much more! She wholeheartedly believes that within us we hold the keys to unlock our most phenomenal lives. She is committed to walking hand in hand, heart to heart, to lead people back home to themselves so that they can stop seeking and searching, and instead just show up and be.
What others are saying about Soul Sister Circle
"We love EVERYTHING about Soul Sister Circle (as well as the amazing Bec behind it all!). Being part of the Soul Sister Circle community has been so amazing for us. We've been able to make new friends and business connections and hear from so many inspiring women. Every time we attend, we feel uplifted, energised and filled with so many new ideas. We're always looking forward to the next event filled with bliss, laughter and breakthroughs." - Emma & Carla Papas, The Merrymaker Sisters
"I've been to enough Soul Sister Circle events to know that my future holds attending many more! It's rare to find yourself in a heart centred space where you not only feel women nurturing and supporting each other but you actually walk away with actionable steps to move forward in life. I love that the events are spiritual and practical, to allow us to not only feel into what we need but to know what we need to do to get our hands on it." - Angela Simson, The Gratitude Project
"Soul Sister Circle is a truly divine and sacred container for women. Consciously curated and cared for by Bec Van Leeuwen, Soul Sister Circle events are always deeply held, inspiring and connecting. I have loved speaking at two circle events and find them to always be gorgeously crafted and arranged, with a room full of awakening and spirited souls who want to know themselves deeper and expand their connections with other like minded women. I cannot recommend Bec, her team or Soul Sister Circle events enough. They are heart opening and life changing. Attending one will change you for the better." - Julie Parker, Founder of The Beautiful You Coaching Academy
"Attending a Soul Sister Circle was one of the most beautiful, sensual and inspiring nights ever. I didn't know it at the time, but so many of my future friends were in the room. It brought us all together." - Nicole Mathieson
"Soul Sister Circle was the catalyst in starting my journey with rediscovering myself and also seeing women in their power and holding, supporting, guiding, and inspiring one another in a powerful space." - Carly Hicks
Frequently asked questions
Do I need to print my event ticket?
Soul Sister Circle is passionate about the wellbeing of our planet and therefore we ask that you do not print your ticket. If you have a smartphone, please have your ticket available on your phone at the front door, otherwise, please bring along some identification that matches the registered name on the ticket.
Where can I contact the organiser with any questions?
If you have any questions, don't hesitate to email us
Is my registration/ticket refundable?
Tickets are non-refundable, however, if for some reason you are unable to make it to an event you may transfer your ticket to someone else. Please contact us to inform us of any transfers.
Can I update my registration information?
You are welcome to update any of your registration information. Simply email us with the changes.
Is there disabled access at the venue?
Please contact us should you require assistance.
Image release
In registering for this event, you grant permission to Soul Sister Circle, its agents and others working under its authority, to take and to have full and free use of video/photographs containing your image/likeness. You understand these images may be used for promotional, news, online/multimedia, research and/or educational purposes. You agree that you are not entitled to remuneration, residuals, royalties or any other payment in respect of your image/likeness or its use. You release, discharge, and hold harmless, Soul Sister Circle and its agents from any and all claims, demands or causes of actions that you may hereafter have by reason of anything contained in the photographs or video. If you do not agree to the above image release, you must advise Soul Sister Circle by email as soon as possible at events@soulsistercircle.com.au
Date and time
Location
Fresh Holistic Health
330 Mons Road
Forest Glen
Sunshine Coast, QLD 4556
Australia
Refund policy