Love spices? Join us for a 3 course Malaysian dinner with the newest refugee chef added to our Curated Dining Experiences, Sangee's Fusion.
About this event
Sydney, we have missed hosting events! As a social enterprise, 50% of our ticket sales goes directly to the refugee chefs that we work with. Lockdown has been tough on all of us, but especially tougher for Chef Malar from Sangee's Fusion. This single mother, who came to Australia with her 3 kids after fleeing violence in her home country, lost her source of income during the lockdown.
We are so happy welcome her to our Curated Dining Experiences Team. Join us in welcoming Sangee's Fusion on December 9! With over 15 years of chef experience in Malaysia, Malar is going to cook a feast featuring all the cultural influences that has made Malaysian cuisine great. All dietary requirements will be catered for, please advise us of any food allergies.
Since International Human Rights Day is the day after the dinner, we're donating 5% from each ticket to the National Justice Project, a national non-profit organisation working to eliminate systemic racism and discrimination through strategic legal action, advocacy and education.
See you all on December 9!
A special thank you to Carol and Sharon Salloum of 3 Tomatoes Cafe and P & V Wine Merchants for supporting this special dinner.
*All of our staff are vaccinated. We require that all of our guests to be vaccinated too.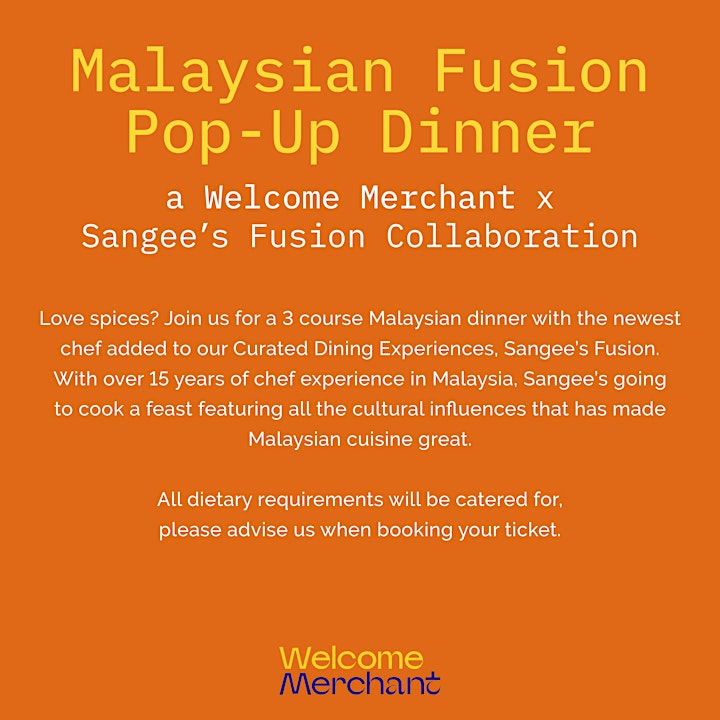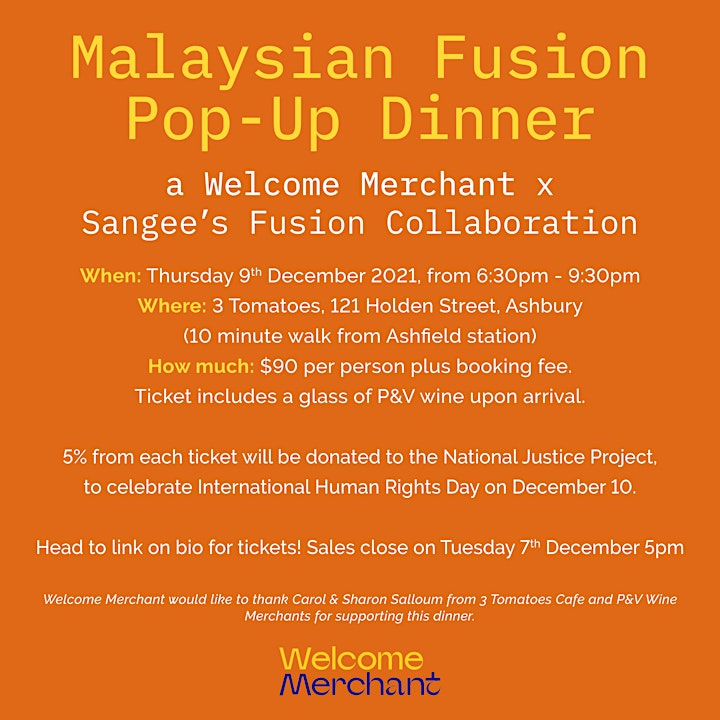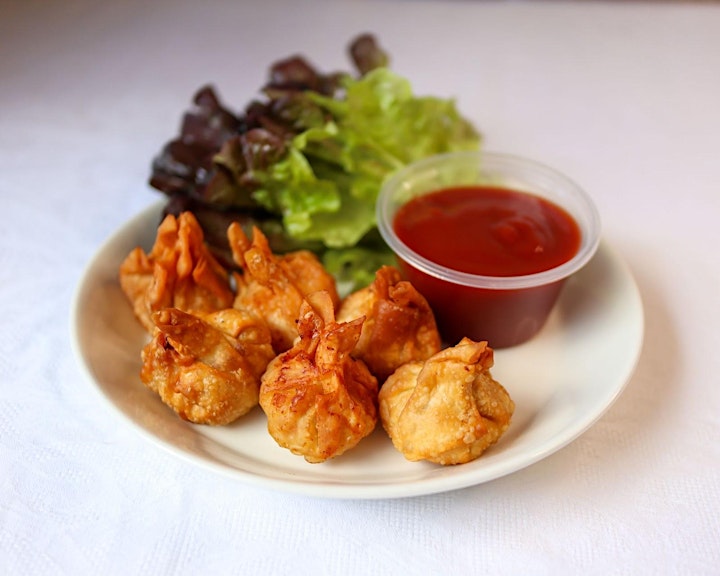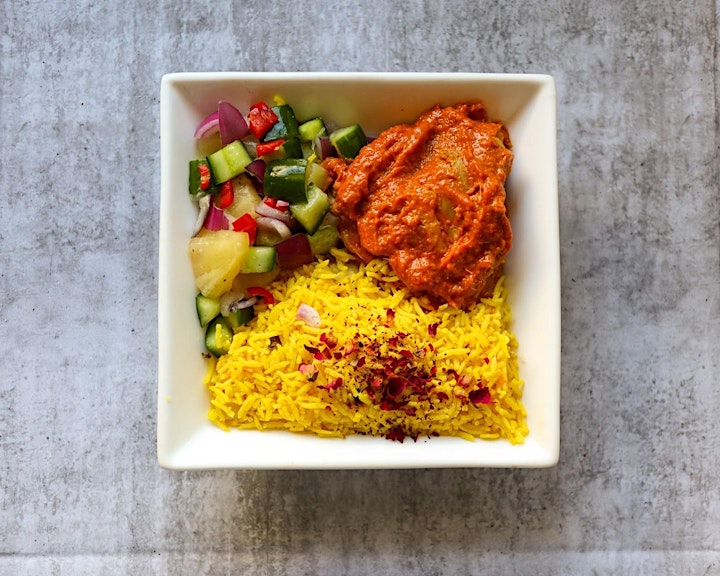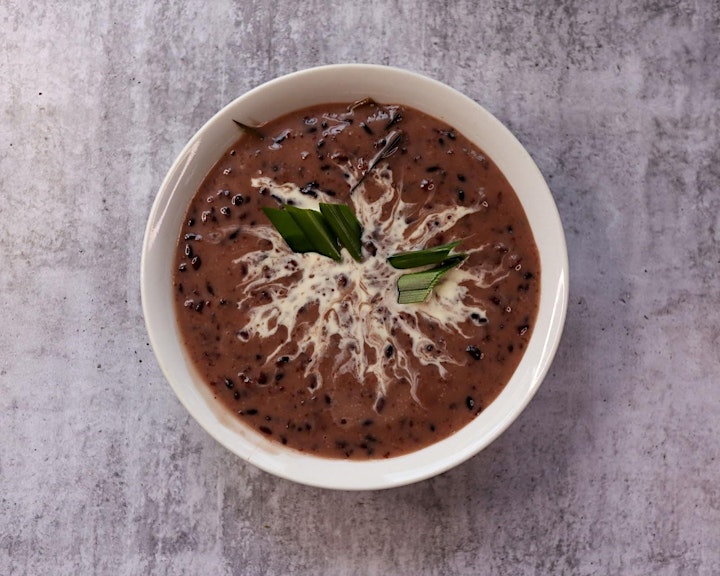 Organiser of SOLD OUT - Feast for Good - Malaysian Fusion 3 Course Dinner (Pop-Up)