Description
ALL TICKETS ARE COMPLETELY SOLD OUT and we cannot take any further bookings. If you missed out and want to attend a future event please join our mailing list: https://coderdojowa.org.au/mailing-list/
Event Information


Arrive anytime! Doors will open at 5pm. Presentations in the Theatre will start at 6pm. You don't need to watch the presentations. Pizza will be served around 7pm.
All Champions, Mentors, Volunteers, Ninjas, parents, helpers, supporters, sponsors, partner organisations and their family members, are invited to an awesome mid-year Project Showcase Night for our community.
The Project Showcase Night is all about sharing what we've been up to and getting inspired by each other. Whether you're a beginner coder, an educator, Champion, game developer or any kind of tech professional. This is an opportunity to share your games, websites, hardware projects, robotics, apps, whole-Dojo projects and more. This is not a competition, but an opportunity to share and be inspired by small as well as bigger projects of all kinds!
If you're a community member, it will be a great night for fun and celebration. Newcomers who haven't got involved yet are very welcome to join us and find out what CoderDojo WA is all about.
Please note that our photographer will be taking some photos on the night that will be used to promote CoderDojo WA in future.
Schedule
5.00pm to 6.00pm
Doors open. Arrive any time, explore Scitech's exhibits for free, take part in some games and competitions. Explore projects made by CoderDojo WA community members. Free time to meet others in the CoderDojo WA movement + enjoy some free sushi.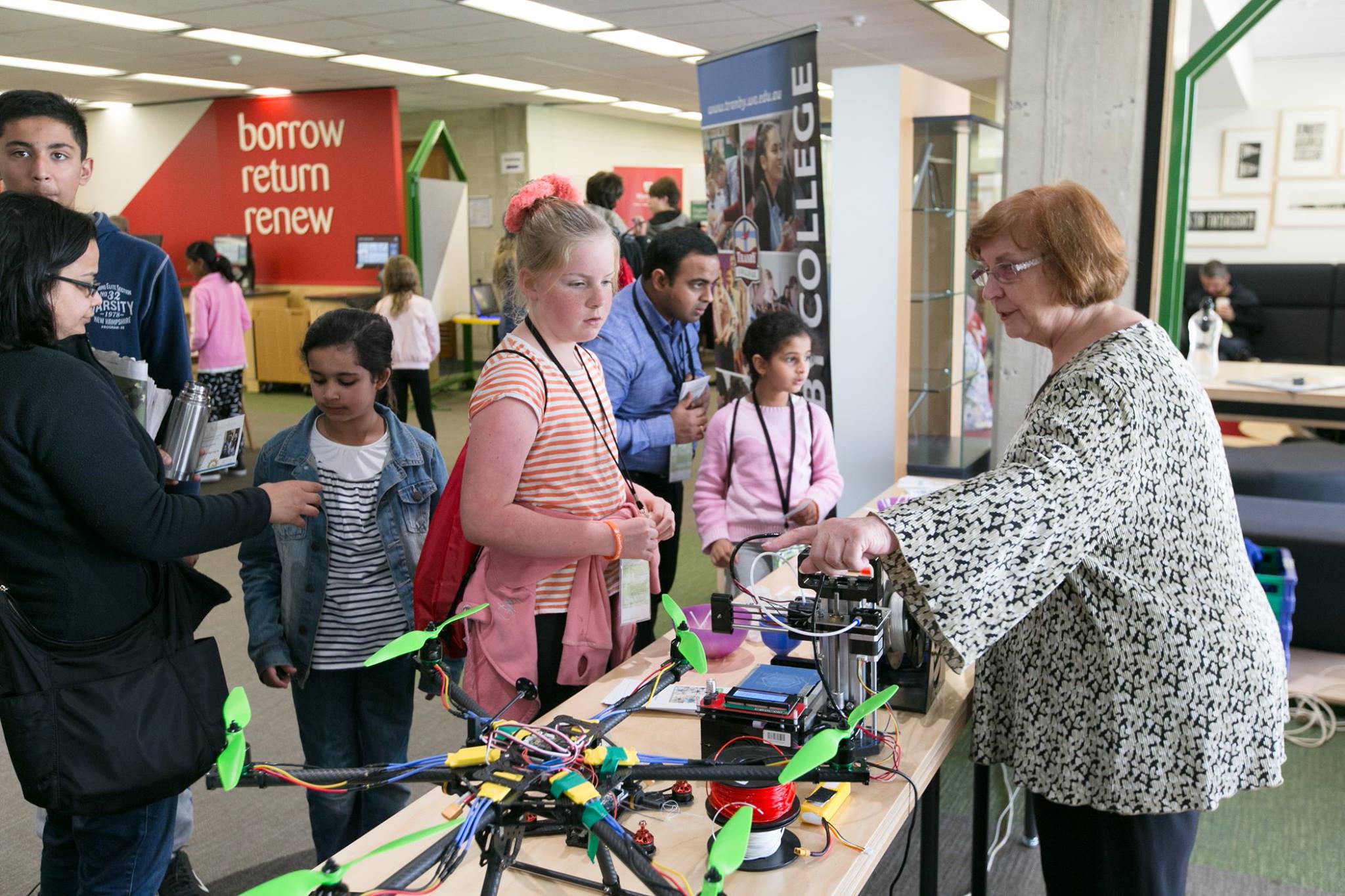 6.00pm to ~ 6.45pm
Watch short presentations by a wide range of CoderDojo WA community members as they share the projects they have been working on. Get inspired, informed and excited by the cool things that our Ninjas, Champions, Mentors, educators, technologists, CoderDojo parents and volunteers are doing and making. Speakers include:
Sannidhi Rao
Lewis Almond
Vedusha Chooramun
Nathan Glover
Chloe Constantinides
From ~6.45pm - 7.45pm
Free pizza and more Scitech time!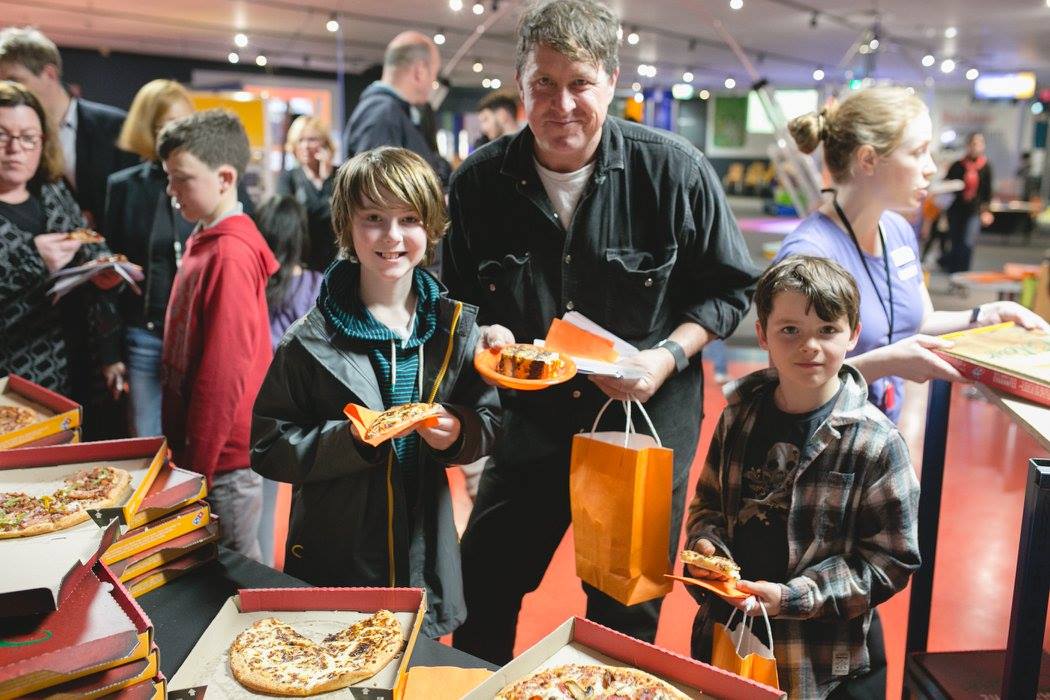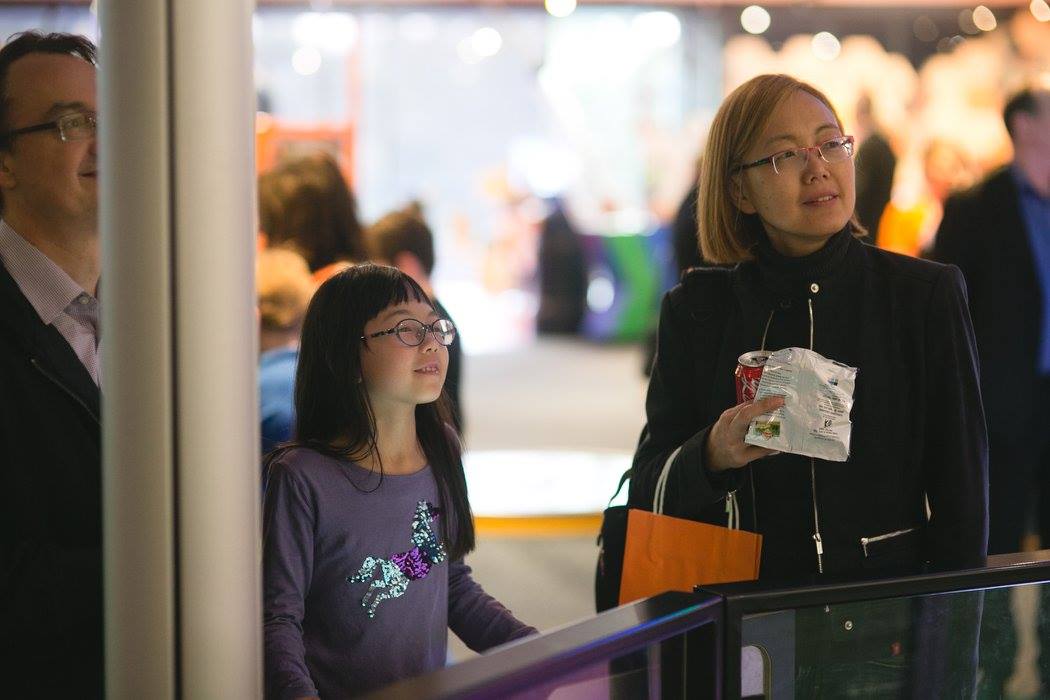 Parking and transport
Scitech is located across the road from City West train station. You can park for free under Scitech (City West). While you are at our event, make sure that you get your parking ticket validated by a Scitech staff member so that you can get out of the gate on your departure.
Thank you Scitech
A huge thank you to Scitech for providing the venue and staff assistance; without which this event would not be possible.
Can you help?
We will need some help from volunteers on the night itself, and also some volunteers to help with the preparation of an online option for those who cannot attend. If you can help please select the "volunteer helper" ticket. Thank you in advance for offering your time to assist.
We are also after some prizes and rewards that we can give to our guests. If you have something to offer please get in touch: karen@coderdojowa.org.au.