SOLD OUT! City of Sydney Elections: Meet the Candidates
Description
On Saturday 10 September, voters in the City of Sydney electorate go to the polls to elect a new team of Councillors from across the political spectrum.
Lord Mayor Clover Moore is seeking re-election for a fourth term. Four other candidates have thrown their hat into the ring in the hope that one of them will succeed her.
This is your opportunity to hear each candidate's vision for the city, and why you should vote for them and their team. You will be able to do this in the live audience, or by joining our Facebook Live event.
We look forward to you engaging with us either online, or in person (where we'll also be serving canapes and refreshments).
SGLBA events are for everyone - residents and businesses, LGBTI and allies alike. Ticket sales close 11:30pm Sunday 21 August.
The event will be broadcast live on our Facebook page https://www.facebook.com/SGLBA/ If you're unable to attend in person, simply visit our page at 6:30pm AEST on Monday 10 September. You will be able to ask questions via the facebook page.
About the Candidates
Clover Moore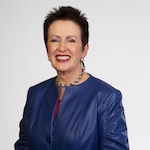 Clover Moore has been Lord Mayor of Sydney since 2004. She is seeking re-election to keep our City progressive, independent and community led and to build on the work of the past 12 years. Under her leadership, the City of Sydney has achieved a strong financial position without debt, $1.2 billion has been invested in infrastructure and facilities to make our city a better place to live and work, and the City is strategically taking action to build the City's economy, support small and medium business, encourage a more cosmopolitan and safe nightlife and promote, support and celebrate our creative communities.
Clover has long been a strong supporter of the LGBTI community as Lord Mayor and previously as a state MP. Clover's leadership has ensured the City enjoys a strong relationship with the LGBTI community, supports its major celebrations such as the annual Sydney Gay and Lesbian Mardi Gras and its campaigns to end discrimination and achieve marriage equality.
Christine Forster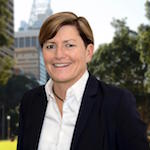 Christine Forster is the Liberal Candidate for Lord Mayor of Sydney. Christine has always believed in giving back to her community, supporting local volunteer and charity organisations and as an Ambassador for Pride in Diversity's Sapphire Program. With over 25 years' experience as an industry journalist, Christine also understands the challenges faced by business of all sizes and knows the importance of ensuring they are supported and are part of their local community.
Living in Surry Hills with her long-term partner Virginia and their children, Christine is passionate about Sydney and committed to helping make it the world's best place to live, work and visit. Christine believes that it is time for a change in Sydney and that we need a new approach to ensure local government respects and listens to all its constituents and delivers sustainable infrastructure and services, supporting communities and business to thrive and prosper together.
Lindsay Johnston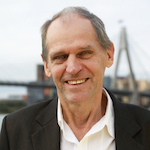 Lindsay grew up on a farm near the regional city of Albury. Lindsay identifies with and is committed to the rainbow community, is a food scientist with broad experience in corporate governance, industry research & development and for the past 15 years has lived in Sydney where he runs a forensic analysis consultancy.
When the big banks attempted to foreclose on his family business he took them on - and won. With his diverse background and willingness to stand up against injustice, Lindsay brings a set of skills and commitment to council that will make Sydney a fairer, more diverse and more inclusive city.
Linda Scott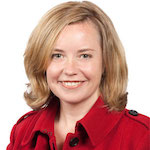 Over the last four years, Linda Scott and Labor have outlined a positive and progressive vision for the future of our City based on our commitment to equality and fairness. With a diverse team that includes LGBTIQ icon Ian Roberts and Jonathan Yee, a Haymarket small business owner of 37 years, Labor brings an experienced team to represent all the City's communities and businesses on the City of Sydney Council.
Labor is committed to delivering a LGBTIQ museum for Taylor Square, Council action on affordable housing; investment in renewable energy to act on climate change; and City investment in the infrastructure we need for a liveable City, such as childcare and sporting fields.
Labor is committed to delivering a better future for the City of Sydney.
Angela Vithoulkas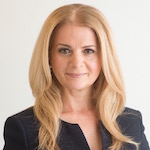 Councillor Angela Vithoulkas is a Lord Mayoral candidate and lead candidate for The Sydney Matters Independent Team. Sydney Matters is a team of residents, business owners and experienced Councillors that will provide a voice for all of the people of Sydney. Our goal is to bring fresh Independent thinking to Town Hall.
We will work in collaboration with all levels of government and the private sector to build a world-class city that is smarter, safer and easier to deal with. Local government should support small business, enterprise and innovation with smart policies that capitalise on technology and innovation, accommodating future growth.
About the City of Sydney
The City of Sydney is responsible for the city centre and more than 30 suburbs within its boundaries. It covers just over 26 square kilometres extending from Sydney Harbour at Rushcutters Bay, to Glebe and Annandale in the west, from Sydney Park and Rosebery in the south to Centennial Park and Paddington in the east. It provides services for more than 200,000 residents and 20,000 businesses.