Society 4.0: Shaping the Digital Economy for Good
Description

What is the digital economy? What does it mean for your organisation? How can we avoid 'more of the same' as we reshape systems and work as the 4th Industrial Revolution happens?
The Fourth Industrial Revolution – Industry 4.0 – is already upon us. Industry 4.0 means disruption to how we do society and work due to potential of mass data digitisation linked with machine learning, predictive analytics, artificial intelligence, robotics and automation. It's effects are happening now and going to intensify. Can we work together to ensure new systems for governance, management and impacts on work, that drive equality, rather than a past drive focusing on efficiency that hasn't always been good for citizens, workers and industry?
Presented by the Social Innovation Research Institute and Swinburne Research, in association with Family Life Ltd (Australia), Analysis & Policy Observatory, SAP and Pro Bono, this forum will scrutinise some of the key issues associated with Society 4.0, including:
How can we design ethical data governance, information systems and analytics that involve citizen and service data?

How can we build social and alternative values into systems design?

How can community, human services, industry and government partner to use the potential of data analytics, for good?

What do we need to do to ensure the digital economy is good for work, workforce and workplaces?
The Forum will draw on worked examples rather than conjecture and give attendees the opportunity to engage with national and international leaders who are currently implementing and using digitising technologies.
We will provide positive cases as well as timely lessons about how organisations can check that they are ready for Industry 4.0 and that they drive change that provides positive change for clients and staff, and has positive impacts on the future of the economy and public services. We can make the next era of work and society good, but we need to think and starting working on it, now.
A two day event, the Society 4.0 forum will cover:
Day 1: Leaders and Worked Examples – Issues and Solutions

Day 2: Research Symposium
Who should attend?
You should attend this if you are:
A CEO, senior manager or innovation leader in government, community, social, humanitarian or business sector

A leading, thought-leading, innovative practitioner

An applied researcher keen to hear about practical leadership and examples
Forum Aims
To highlight what is really happening in Society 4.0 and what organisations, leaders and managers need to do, now. This includes:
The timescale

Implications for Australian work, jobs, skills profiles, how to keep workers up-to-date, flexible and employable

Implications for workplace wellbeing

Implications for using data, designing governance for using data and designing systems, for Australian public services, community sector and business

How to avoid negative effects on social equality and social inclusion

Driving effort towards social good – instilling public, social and alternative values into technologies, systems and governance

What are the limits and promise of social data analytics
---

Day 1 –
Society 4.0 Forum:
Leaders and Worked Examples – Issues and Solutions

Thursday 8 November 2018, 9:30am - 5pm
AGSE202 Lecture Theatre (See Map - Ref G3)
Swinburne University of Technology, Hawthorn Campus


---
Schedule
Download a copy of the schedule below:


Workshops


Governing Artificial Intelligence: Balancing Innovation and Justice
We are inherently technological beings. As we create new tools and capabilities, their purpose, design and use shapes what it means to be human, in ways both big and small.
The ubiquitous, low cost nature of digital processing, storage and communication is fuelling the emergence of approaches in machine learning that are simultaneously extremely powerful, highly opaque and relatively brittle. How can we ensure that the design and use of AI/ML systems - whether in the public or private sectors - is aligned with the long term interests of Australians? What can we learn from examples where algorithms already today deliver significant efficiency in certain cases, while discriminating and marginalising in others?
This interactive workshop will feature discussion over the capabilities of machine learning, it's potential impact for different groups across Australia, and explore ideas for governing AI systems without unduly undermining the promise of advanced algorithms.
Presenter: Nick Davis and Ed Santow
How Well is Your Neighbourhood Thriving?
A data-driven approach to understanding the social sustainability of neighbourhoods.
This interactive workshop will explore the question of 'How well is your neighbourhood thriving' through the lens of social data. Participants will look at:
What does a successful neighbourhood look like?

Defining metrics for measuring neighbourhood performance

Look at ways to measure sticky issues like social inclusion, place attachment.

Draw inspiration from global case studies: hear how social data can help mitigate gentrification, amplify local voices and democratise city building.
Presenter: Neighbourlytics - Lucinda Hartley
Introducing Swinburne Social Data Analytics Lab
We are all aware of the hype around data science and related technology buzzwords but turning this hype into social impact takes cross-disciplinary training, teams, and methods. In order to develop such multidisciplinary capabilities, Swinburne Social Innovation Research Institute prepares to launch a new data analytics lab, called Social Data Analytics (SoDA). The aim of this lab is to resolve wicked social science problems with the aid of advanced data analytics techniques. SoDA lab provides a collaboration platform for experts from the Swinburne University of Technology, government bodies, not-for-profit organisations and international research institutions who have a vested interest in finding innovative solutions for the high-impact social and public health problems.
Presenter: Swinburne University of Technology - Arezou Soltani Panah and Amir Aryani
Working with Data Together in the Social Sector
In this workshop they will outline Our Community's ambitions to help propel Australia's social sector into the data era. They will deep-dive into a handful of real-world data science projects, explain the power of working in partnership with not-for-profits and other organisations and illustrate some ethical questions that have arisen in the course of their work.
Some examples of their projects and partnerships include:
automatic classification of grant applications, through the Uptake Data Fellowship

automated scoring of grant applications, in partnership with a government funder

funding analysis, in partnership with a giving circle

the establishment of Our Community House, which will bring together social sector change-makers to accelerate reform
Presenter: Our Community - Sarah Barker – Director, Data Intelligence and Paola Oliva-Altamirano – Data Scientist

Leveraging AI for Data-Driven Transformation in Government
This highly interactive workshop will include:
Introduction to the concept of Data-driven Government, using an example from a world-first longitudinal study in Australia.

Introduction to Predictive Analytics, Machine Learning and Real-time Computing, with example Australian and international use cases.

Discussion of how agencies are overcoming the challenges associated with data access, data quality, data fog, performance and cultural resistance, and the success/failure of various implementation strategies.

Sharing of SAP's Maturity Model for Data-driven Government, with the opportunity for participants to self-assess their preparedness for data-driven transformation.
During the workshop, participants will respond to Mentimeter surveys using their mobile devices. They will see the aggregate responses within a few seconds, which will prompt discussion.
Presenter: SAP – Ryan van Leent



Human Competitive Advantage in an Exponential Era

There is no greater challenge facing society today than workforce transformation arising from digital transformation. Technologies of unprecedented sophistication – automation and artificial intelligence – will increasingly impact all work and change all jobs. How can we empower people to thrive in this future of work?
AI and other technologies are creating a fork in the road of future work. Automation will increasingly lead to work either being atomised into low level tasks or augmented to higher level cognitive and creative opportunities. To ensure people have access to higher value economic opportunities, more meaningful and challenging engagements, they need to not only outperform but continuously lead sophisticated technologies.
Dr Gallagher will discuss how the future of work is emerging and what this means for our human competitive advantage

Presenter: Swinburne University of Technology - Sean Gallagher
Redefining Prosperity: How Impact Economics is Emerging as the Only Way to Save us From Ourselves – and How the Digital Revolution Might be our Saviour.
This session is in-part a thought-provoking look into undeniable macro trends that lead us to the conclusion that a narrow focus on financial prosperity and inequitable growth in a constrained world is a path to a bleak future. The session is also in-part a co-design session where participants get to harness their digital skills and ideas to create real-life solutions to emergent challenges. Some solutions may find their way out of the classroom and into the world.
Presenter: Think Impact -Ross Wyatt
Extended Reality: How the Immersive Media's are Changing Society and a Brief Introduction to Creating Your Own Augmented Reality
In this interactive workshop, you will learn about:
Augmented and Mixed Reality, past, present and future

Get hands-on experience of the use cases and outcomes

How to design an experience, unpacking creativity, technology and user experience best practice

Create your own XR experience to take home

Deep dive into societies implications of these technologies

Learn how best to prepare yourself and the people around you
To make the most of this workshop, please bring along a laptop that can be connected to the internet and a mobile device that is Apple ARKit or Google ARCore compatible.
Presenter: Plattar – Andre Selton
Industry 4.0 – A Roadmap for Your Business
This session will be a combination of presentation and interactive workshop and will include:
Introduction to Industry 4.0 with an emphasis on the Australian context and environment

Overview of Industry 4.0 with an emphasis on the 3 networks with a series of examples to highlight the opportunities and challenges of driving an Industry 4.0 program

Review the key technologies and solutions and how they can be leveraged by the business

Utilise SAP's Maturity Model for Industry 4.0 and key aspects of the topic to assess participants readiness and opportunity.
Presenter: SAP – Ian Ryan


---


Day 2 –
Society 4.0 Forum:
Research Symposium

Friday 9 November 2018, 9:30am - 5pm
Level 4, Innovation Hub (See Map - Ref G6)
Swinburne University of Technology, Hawthorn Campus
---
Schedule
Download a copy of the schedule below:


The Society 4.0 Research Symposium features the latest research from Australian researchers on Society 4.0 topics.
Who should attend?
Researchers in the field; researchers looking to build collaborations

Practice and industry participants who seek involvement in research, enlightenment about what research is going on or want to meet key researchers to work with

Symposium Summary
Society 4.0 is a term we can use to describe and interrogate life after automation, artificial intelligence, digital communications and high-powered data analytics. These are technologies of the Fourth Industrial Revolution. This Research Symposium will feature a day of research presentations exploring worked examples and case studies that address the promise, hope, hype and anxiety that follow these developments, touching on question such as:
How might business, government departments, humanitarian organisations or practitioners use predictive analytics, algorithms and automation to redesign their public engagement and service delivery?

Where has the data-fog cleared and where are organisations using open, accessible, meaningful data to drive good decisions that are helpful to clients and citizens.

Simultaneously, automation, robotics and 3D printing are highlighted as displacing jobs – especially highly routinised jobs that are largely the province of unskilled people. Is this anxiety misplaced?

What can be done to assuage the effects of automation and robotics for low-skilled workers?

How do these technologies affect professional and practitioner organisations, such as trades unions?

What should organisations and corporations be doing to assist and support their workers to transition into a more automated age?
Invited researchers will present papers on these three key themes:
The interface between humans and automation, AI, robotics, data analytics and other Industry 4.0 technologies

Transformative technologies in social and service systems, and the possibilities for human centred design

Labour, work and professionalism in the age of automation
Line up
Keynote
Timos Sellis
Director Data Science Research Institute
Swinburne University of Technology (Australia)
Invited Papers
See call for papers at the Social Innovation Research Institute website.
Alternatively email:
Dr Anthony McCosker
Deputy Director
Social Innovation Research Institute
Swinburne
amccosker@swin.edu.au


Meet the Presenters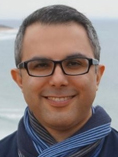 Amir Aryani
Head, Social Data Analytics Lab
Swinburne University of Technology (Australia)

Associate Professor Amir Aryani is leading the Social Data Analytics (SoDA) Lab. He has more than 21 years experience in computer science and information technology in both academia and industry, and has published articles in software engineering, knowledge networks, eResearch, data mining and data engineering in multidisciplinary domains.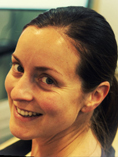 Sarah Barker
Director, Data Intelligence
Our Community (Australia)
Sarah Barker is Our Community's Director of Data Intelligence, working at the intersection between data science, software engineering and policy. She has extensive experience in consulting, systems architecture, training and management, in the corporate and not-for-profit sectors. She is particularly interested in the use of technology for poverty alleviation and women's empowerment.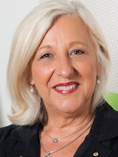 Jo Cavanagh OAM
CEO
Family Life Ltd (Australia)
For over 20 years, Jo has led Family Life on a program of social innovation, evidence-informed practice, and organisational learning, which has created sustained and transformative change for vulnerable families, children and young people. She has held a range of leadership positions on regional, state and national government advisory bodies, and is a regular presenter at national and international conferences and forums. Since November 2015, Jo has held the position of Adjunct Associate Professor with the Faculty of Law and Business at Swinburne University of Technology.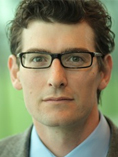 Nicholas Davis
Head of Society and Innovation
World Economic Forum (Switzerland)
Nick is also a member of the Executive Committee at the World Economic Forum and an Adjunct Professor at the Swinburne Social Innovation Research Institute. Nick leads the Forum's work on "The Fourth Industrial Revolution", focusing on how technologies can be used to empower communities to create a human-centred future. With Klaus Schwab, Founder and Executive Chairman of the World Economic Forum, he is the co-author of Shaping the Fourth Industrial Revolution.
Originally from Sydney, and previously a commercial lawyer and a Director at Oxford Investment Research, Nick sits on the board of the IMP3rove European Innovation Management Academy and holds degrees in Arts and Law from the University of Sydney as well as a Masters of Business Administration from the University of Oxford.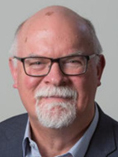 Andrew Dettmer
National President
Australian Manufacturing Workers Union (Australia)
Andrew Dettmer is the National President of the Australian Manufacturing Workers Union. As the AMWU's international officer, Andrew has represented the union at many international conferences and delegations, including those convened by IndustriALL Global Union. He has been involved in Australian Industry Participation policy and vocational education and training policy for many years, seeking to improve the productive performance of Australia's manufacturing and construction industries and the role of workers and their representatives.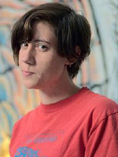 Vyki Englert
Workforce Development Product Lead
BrightHive (USA)
Vyki Englert is Workforce Development Product Lead for BrightHive, USA. By night she's a co-founder of Policy Club, volunteers publishing data analysis and advocating for smarter California state policy. Vyki believes in the possibility of data and technology for equitable distribution of social services to vulnerable people in our communities. She's dedicated her career to increasing the capacity of governments and institutions to understand, produce, and ethically consume data as a resource. Prior to BrightHive, Vyki co-founded Compiler LA, a civic tech agency dedicated to building a better Los Angeles. She has been ambassador for California's open data program, a member of Code for America's National Advisory Council and is advisor to govtech startup CityGrows.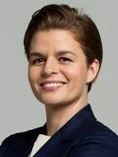 Catriona Fay
General Manager, Community and Social Investments
Perpetual (Australia)

Caitriona Fay is the General Manager of Community and Social Investments at Perpetual, a business that focuses on helping non-profits, philanthropists and social investors use their financial resources for the benefit of communities.
At Perpetual, Caitriona leads an international partnership with Stanford's Centre on Philanthropy and Civil Society (PACS) and Stanford's Digital Civil Society Lab. This work focuses on building Australian civil society capability to thrive in a digital world.
Outside of Perpetual, Caitriona is a leader in genderwise and LGBTQIA+ philanthropy in Australia. She is a founding board member of The Channel, a founding member of Melbourne's Women's Fund, and an Australian member of the International Women's Forum.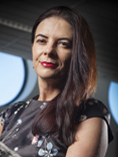 Bronwyn Fox
Director Manufacturing Futures Research Institute
Swinburne University of Technology (Australia)
Professor Bronwyn Fox is Director of Swinburne's Manufacturing Futures Research Institute, which is strategically positioned at the intersection of design, business, engineering and science. Professor Fox is a recognised industry leader, internationally, with over two decades' experience in composites and advanced manufacturing. She is heavily involved in Industry 4.0 change in German manufacturing. She is translating this industrial research expertise into the development of a new Industry 4.0 manufacturing capability.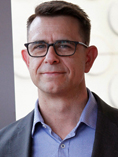 Sean Gallagher
Director Centre for the New Workforce
Swinburne University of Technology (Australia)

Dr Sean Gallagher is the inaugural Director of Swinburne's Centre for the New Workforce. Sean has extensive experience establishing and leading research and education initiatives, including as Deputy CEO of the United States Studies Centre at the University of Sydney. A strong believer in the transformative power of learning in supportive environments, he has led workforce initiatives focused on experiential learning that have prepared students for the changing global marketplace.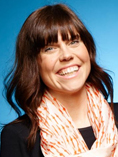 Lucinda Hartley
Co-founder & Chief Impact Officer (CIO)
Neighbourlytics (Australia)
Lucinda is an urban designer, social entrepreneur and co-founder at Neighbourlytics, one of Australia's most innovative PropTech startups. Neighbourlytics is pioneering the use of social data in cities, working with Australia's leading property developers on ground-breaking analytics to measure the social value of places. Selected for the highly competitive SheStarts accelerator, Neighbourlytics has gained recognition. Prior to Neighbourlytics, Lucinda spent a decade innovating for urban development – from slum upgrading with the UN to delivering 100 neighbourhood improvement projects through her previous startup: CoDesign Studio. She was named as one of Melbourne's 'Top 100' most influential people.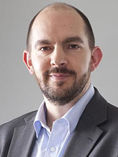 Tris Lumley
Director of Innovation & Development
New Philanthropy Capital (UK)
Tris leads NPC's innovative work on novel approaches and ventures to create significant, long-term social sector capability-building in UK and beyond. NPC deploys digital technology and data to transform delivery of activities, products and services, and relationships between funders and investors, charities and social enterprises, and the people they all aim to serve.
Tris helped develop NPC's Digital Transformation Programme, currently focused on the youth sector and women's empowerment. He is central in the Inspiring Impact programme working to improve impact practice across the UK charity sector. Tris is a board member of Social Value International, member of Leap of Reason Ambassadors Community, and regularly keynotes, internationally. Before joining NPC in 2004, he worked in emerging technology research.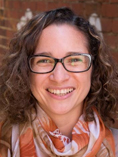 Paola Oliva-Altamirano
Data Scientist
Our Community (Australia)
Paola Oliva-Altamirano is a Data Scientist in Our Community's Innovation Lab. She trained as an Academic Researcher in Astrophysics was based at Swinburne University of Technology from 2012 to 2017. Now she is part of the "data science for good" movement, which seeks to keep not-for-profit organisations up to date with technology. Paola was selected as an Uptake Data Fellow in 2018.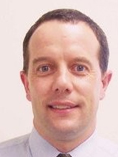 Ian Ryan
Solutions Architect
SAP
Ian Ryan is an innovation and Industry 4.0 solution architect in the services division of SAP. With 30+ years in industry and software companies, primarily in supply chain and manufacturing, he is responsible for supporting SAP's customers on their Industry 4.0 roadmaps in Asia Pacific, Europe and the Americas. He represents SAP at the Australian Industry 4.0 Advanced Manufacturing Forum and in various standards committees. Ian has co-authored books on product costing and MRP strategies and contributes on topics of Industry 4.0, the future of work, blockchain and innovation in Australia.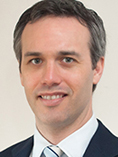 Edward Santow
Human Rights Commissioner
Australian Human Rights Commission (Australia)
Edward Santow is Human Rights Commissioner at the Australian Human Rights Commission. He leads the Commission's work on detention and implementing the Optional Protocol to the Convention Against Torture (OPCAT); refugees and migration; human rights issues affecting LGBTI people; counter-terrorism and national security; technology and human rights; freedom of expression; and freedom of religion. His areas of expertise include human rights, public law and discrimination law. He serves on a number of boards and committees, including the Australia Pro Bono Centre.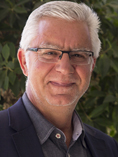 Timos Sellis
Director Data Science Research Institute
Swinburne University of Technology (Australia)
Professor Timos Sellis is Director of Swinburne's Data Science Research Institute. His research interests include big data, data streams, personalisation, data integration, and spatio- temporal database systems. He was elected IEEE Fellow in 2009 for his contributions to database query optimisation and spatial data management, and ACM Fellow in 2013 for his contributions to database query optimisation, spatial data management and data warehousing. In 2018 he was awarded the IEEE TCDE Impact Award, in recognition of his impact in the field and for contributions to database systems research and broadening the reach of data engineering research.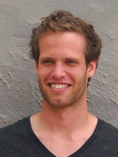 Andre Selton
Marketing and Sales Manager
Plattar (Australia)
Andre is an Experience Designer at Plattar, an easy to use and simple Augmented Reality Creator; even a six-year-old can use it! He has always been a first adopter of new technology and always excited about giving people their first experience of Augmented Reality. Plattar is working with organisations to give them powerful product experiences that they can self-manage.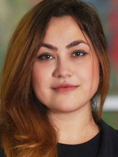 Arezou Soltani Panah
Senior Research Engineer, Social Data Analytics Lab
Swinburne University of Technology (Australia)
Dr. Arezou Soltani Panah is a Senior Research Engineer with the Centre for Social Impact, and Information and Communications Technology Advisor of the Social Data Analytics (SoDA) Lab. Arezou obtained her PhD from RMIT University on the topic of digital watermarking and has been an active researcher in the area of privacy enhancing techniques and implications of big data on information security.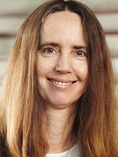 Beth Webster
Pro Vice Chancellor (Research Policy & Impact)
Swinburne University of Technology (Australia)
Professor Beth Webster is Director of the Centre for Transformative Innovation at Swinburne University of Technology. Her expertise centres on the economics of the way knowledge is created and diffused through the economy. Professor Webster is responsible for providing advice and leadership on policies relating to the economic and social impact of research, public industry and innovation policies.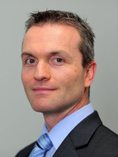 Ryan van Leent
Solution Manager
SAP (Australia)


Ryan van Leent is a member of SAP's Global Public Sector team, responsible for the Social Protection, Debt Collection Management and Fraud & Compliance solution portfolios. Ryan has deep subject matter expertise in Social Systems and is an active member of SAP's Institute for Digital Government. He has had several articles published in Digitalist Magazine and is a frequent contributor to social media discussions on Digital Transformation in Public Sector.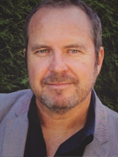 Ross Wyatt
Managing Director
Think Impact (Australia)


Ross is the founder and Managing Director of the new generation consulting firm, Think Impact. Their work is transforming the way government, industry and the community sector are measuring and managing social, environmental and economic progress. He is a former head of Starlight Children's Foundation and the founder and Director of the Social Sustainability team at Net Balance (now EY). Ross has a way of helping us see clarity of the far side of complexity and finding solutions which work in an economy where people and planet actually matter. He has advised many of Australia's largest organisations on how to factor human and environmental costs into their decisions.
Please note a detailed schedule for the forum will be released in the coming months.