Social Media Springboard for Real Estate Agents, Principals & Marketers
Sales Have Ended
Ticket sales have ended
Dang! All tickets for this event have been sold. Sorry. If you'd like to go on our waitlist, email sue@hoole.co Then, if someone can't make it we can get back to you. Otherwise we'll let you know when the next event is on. Sue Moses
Sales Have Ended
Ticket sales have ended
Dang! All tickets for this event have been sold. Sorry. If you'd like to go on our waitlist, email sue@hoole.co Then, if someone can't make it we can get back to you. Otherwise we'll let you know when the next event is on. Sue Moses
Description
– Want to better manage your real estate social media activities?
– Wish you understood how to prospect for vendor leads online?
Discover how the all-mighty algorithm can help you become the most high-profile agent or agency in your postcode before Spring 2018 arrives.
Join Melanie Hoole, Social Media Marketer, and Sue Moses, Video Marketing Coach in Sydney for a fantastic and informative half day of real estate digital marketing training and networking.

This half day course is designed exclusively for:
– real estate principles
– real estate agents
– real estate marketing staff
And is eligible for 4 CPD points.
Seats are limited, so grab yours fast!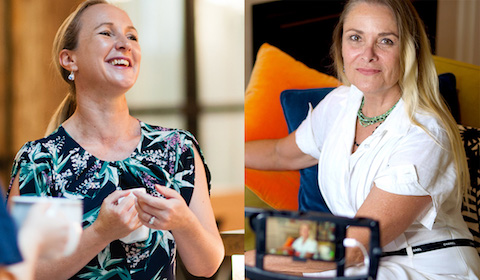 Image: Melanie Hoole & Sue Moses, Hoole.co

Your digital prospecting is important
First, and most importantly, our training cuts to the chase.
We will give you all the insights you need to build an effective online lead generation funnel that will attract warm leads to you – either as an agent or agency – protecting your real estate business.
Social media is currently the most cost-effective medium for growing your real estate reputation. In fact, it's a combination of social media and search marketing that offers you the optimum way to not only grow your real estate presence locally but to generate inbound leads, too.
If set up correctly, your online presence will attract more warm leads to your real estate business than you can handle. And every web lead was a warm lead, and one less cold-call you need to make!

But the window of opportunity is closing fast
Smart agents know that more than half of their prospective clients are finding them on the web.
Become an attraction agent or agency and all you'll have to worry about is the close!
In fact, your digital footprint gives homeowners and property investors multiple touchpoints through which to meet you and check you out. So, it's time to take a look at what your online profiles say about you.
Plus with Facebook and Google here to stay, it's vital to master these new mediums before your competitors do.
In fact, you have a limited window of opportunity in which to take the lead in your neighbourhood, digitally. Because the real estate agents and businesses that master the new media world first will attain an unassailable market position above everyone.
Wouldn't you like to be the go-to agent or agency in your neighbourhood? Well, join us at Eden Gardens and we'll teach you how!

Social Media Springboard, Sydney
We'll reveal the 6 secrets to building a steadfast social media and search profile that make you impossible to miss.
We'll show you exactly how to grow your 'know, like and trust' factor; making sure you're the real estate agent prospects call in for a meeting first!
We will teach you
How the all-mighty Facebook & Google algorithms work.
How to become the most visible agent in your neighbourhood.
Where to house your online real estate brand.
How to drive ideal clients to your digital front door.
How to leverage your email database to follow your prospects around the web.
How to digitally 'letterbox drop' to people in your patch for as little as $20 a week.

ABOUT YOU

Okay, you're a smart, savvy real estate agent or principal who is determined to dominate in your postcode. You're looking for an edge. You know that social media marketing is something you should be doing and that the early bird catches the worm!
Your problem
While you are aware that you need to be the most prevalent agent or agency in your area, online:
You just haven't got around to getting started with social media or search marketing, or
You've had a go at doing it yourself but let activities slip because it was more confusing and time-consuming than expected, or
You just don't have the time to get your head around the 'how to'.


How Social Media Springboard helps
In just a few hours – and for less than the price of a DL drop – we'll show you 'how' to create a smart and consistent social media and search marketing strategy, without the overwhelm.
Valuable takeaways

4 hours of social media and search marketing training from two experts in their field.
Everything you need to know – no fluff.
Participate is in small group sessions – get your questions answered.
Hands-on practice in front of a video camera (optional).
Access to our social media and video training slides for future reference.
3-month implementation calendar that shows you day-by-day what-to-do-when.
Plus bonus*
3 months access to a private Facebook group with fortnightly Q&A support sessions.
All this for the equivalent price of a one-hour private strategy session with Melanie Hoole!

Grab your ticket to Social Media Springboard today, and we'll even shout you lunch!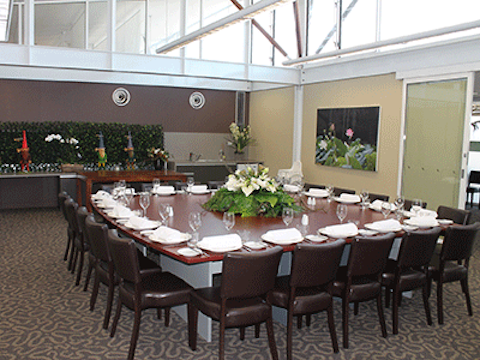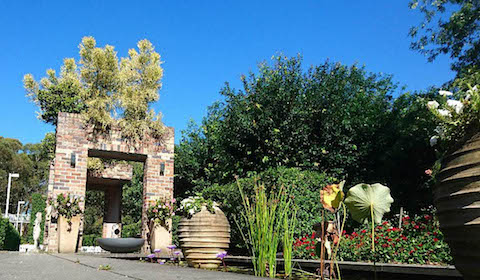 *Bonus dependant on a minimum of 24 participants.