Breast reconstruction following surgery for breast cancer is constantly shifting an evolving. Join Dr Anne Peled and Dr Minas Chrysopoulo.
About this event
Dr. Anne Peled M.D. and Dr. Minas Chrysopoulo M.D. will join us from the U.S., sharing their pioneering surgeries for breast cancer and previvor patients. Covering breast resensation reconstruction surgery with implants and with free flaps, including nipple sparing surgical techniques.
Open to all breast cancer survivors, breast care nurses and any surgeons or medical professionals with an interest in this work.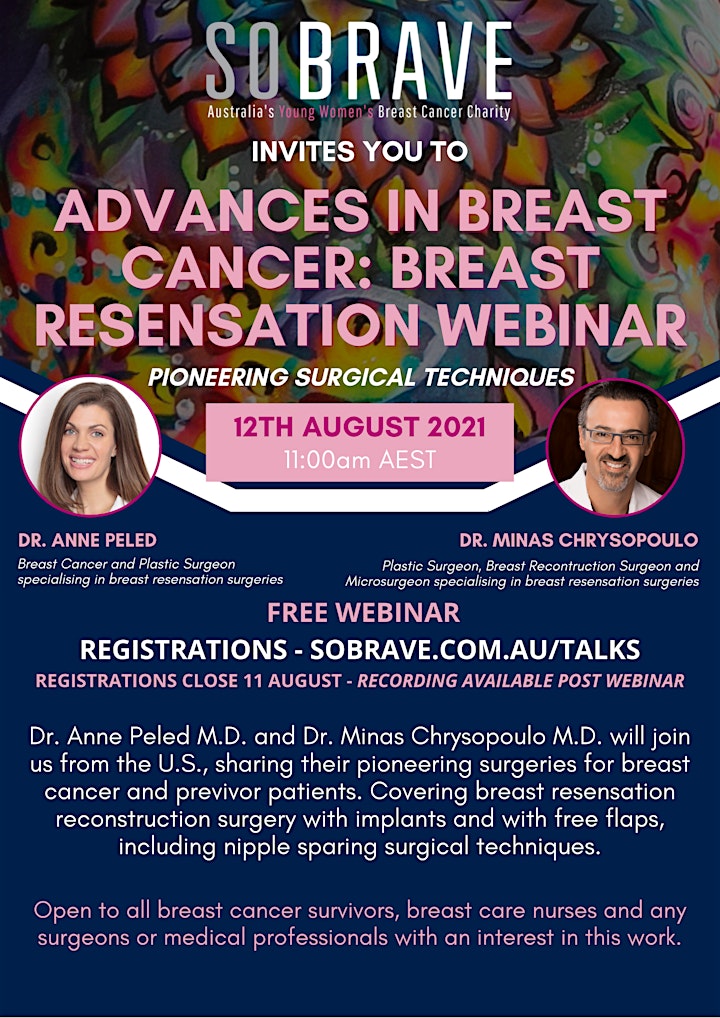 Organiser of So Brave presents: Advances in Breast Cancer- Breast Resensation Surgeries