Snuggle Up With Spineless - Ecliptical
About this event
For the final event in this series, on 16 June, poet Hazel Smith will be in conversation with Anne Brewster and joined by special guests Joy Wallace and Roger Dean. They will be talking about Hazel's latest collection Ecliptical and how it relates to Hazel's other works. You will also be privy to some performances of the poems and short prose featured in the collection. A magical evening of poetry and sound awaits you. Don't forget your blanket!
NB We will send you the giveaway files via email once you register.
About The Book
Ecliptical is a collection of poetry that fuses the personal and political and addresses many ethical, psychological and philosophical issues relevant to contemporary life. These range from surveillance, fake news, racial discrimination, environmental degradation and homelessness to family secret and tensions, the the role of private and public creativity and the enigma of time. The volume evokes iconic topics such as the Berlin Wall, Covid 19, Trump and Brexit.
The volume continues Smith's long-standing interest in formal experimentation and variety, computational text strategies and intermedia. It includes different types of prose poems and poetic prose; discontinuous poems; poems built on synaesthetic effects and linguistic play; 'bullet point' poems in which each line brings a different observation or insight; dialogue poems and poems with two columns; poems that take material from the internet and sometimes employ google 'cut and paste' strategies, and poems with documentary elements. One of the unusual features of the volume is the inclusion of some computer-assisted poems and computer-generated texts that were made in collaboration with Roger Dean using 'deep learning' (machine learning) techniques. These techniques create, at their most extreme, a form of posthuman language. Throughout, the poems explore different kinds of voice and sometimes aspects of performance. The Notes section of the book includes URLs to associated audio and multimedia collaborations; these URLs take the form of interactive links in the e-book.
Copies of Ecliptical are available in bookstores and the print and interactive PDF version can be purchased from the Spineless Wonders website.
About The Panel
The event will be hosted by Callan McNeilage (Minidigimarketing).
Hazel Smith is a writer, performer, new media artist and academic. She has published five poetry volumes including The Erotics of Geography, Tinfish Press 2008 (with accompanying CD-Rom), Word Migrants, Giramondo, 2016 and Ecliptical, Spineless Wonders 2022. She has published two CDs of her performance work as well as numerous other performance and multimedia works. She has performed, presented and broadcast her work extensively nationally and internationally and has had several ABC commissions. She is a founding member of the internationally active sound and multimedia ensemble austraLYSIS. In 2018, with Will Luers and Roger Dean, she was awarded first place in the Electronic Literature Organisation's international Robert Coover prize. Hazel is Emeritus Professor in the Writing and Society Research Centre, Western Sydney University. She has authored several academic books including most recently The Contemporary Literature-Music Relationship, Routledge, 2016. Her website is at www.australysis.com 
ANNE BREWSTER is an honorary Associate Professor based at University of New South Wales, Australia. Her research interests include Australian Indigenous literatures, minoritised women's literatures, and critical race and whiteness studies. Her books include Literary Formations: Postcoloniality, Nationalism, Globalism (1996), Reading Aboriginal Women's Autobiography (1995, 2015), Giving This Country a Memory: Contemporary Aboriginal Voices of Australia (2015), and (with Sue Kossew) Rethinking the Victim: Gender, Violence and Contemporary Australian Women's Writing (2019). She is the series editor for Australian Studies: Interdisciplinary Perspectives.
JOY WALLACE teaches and researches in the Faculty of Arts and Education at Charles Sturt University, Bathurst. She was Associate Dean Learning and Teaching for seven years and a member of an OLT-funded project on designing first year Humanities and Social Sciences curricula in the context of discipline threshold standards. Joy's longstanding interest in Hazel Smith's work, dating from their time as colleagues at the University of New South Wales, has produced several articles. Her other current research, with John O'Carroll, is on the 'engaged' writing of Australian women writers of the 1940s and 1950s, particularly Judith Wright and Eleanor Dark.
ROGER DEAN is a composer/improviser, and since 2007 a research professor in music cognition/ computation at the MARCS Institute, Western Sydney University. His research folds into his creative work, notably through deep learning computational models. He directs the creative ensemble austraLYSIS, which has appeared in 30 countries. With Will Luers and Hazel Smith, he received the Robert Coover Prize of the Electronic Literature Organisation (2018). He has performed as bassist, pianist and computer artist in many contexts: from the Academy of Ancient Music and the Australian Chamber Orchestra to the London Sinfonietta, and from Graham Collier Music to duets with Derek Bailey and Evan Parker.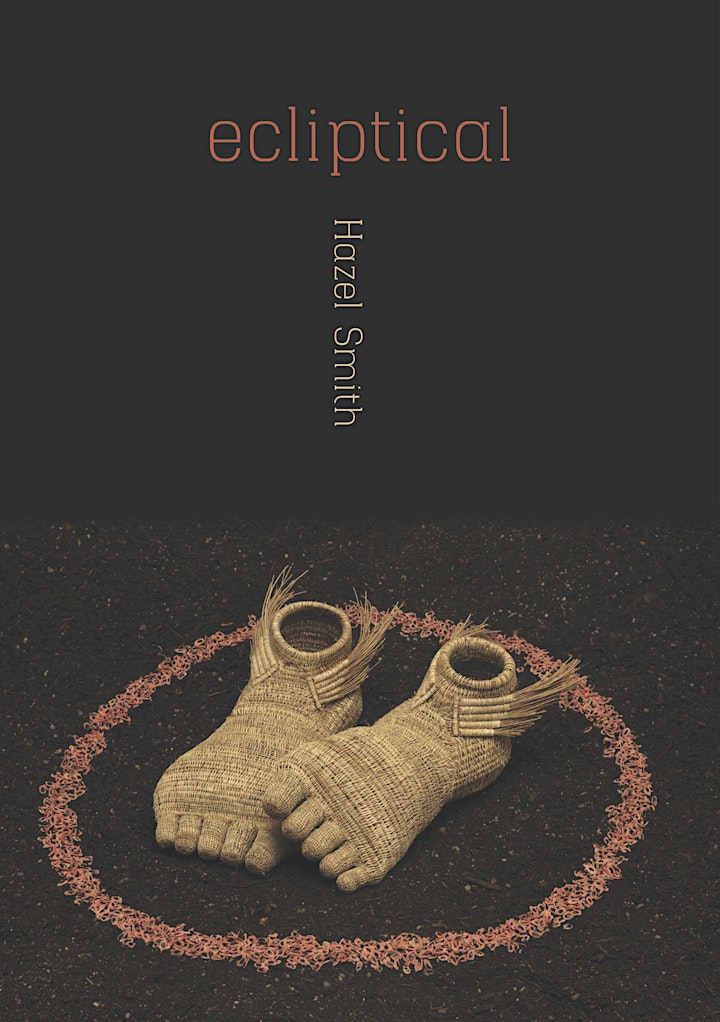 About the Snuggle Up With Spineless Series
We are thrilled to present Snuggle Up with Spineless, a suite of online events spanning from April to June. These events aim to give audiences a taste of the talent that Australian publisher Spineless Wonders, and our new imprint ES-Press, has to offer. There's something for all tastes: audio tales, micro- and short fiction, and experiments in poetry!
Each event will take place at 6:00pm AEST and they all take place on Thursdays, so it's a little easier to mark your calendars.
These events are our gift to you. Tickets are free so you can soak up the opportunity of adding some new creators to your list of favourites. And to help with this, we are giving all audience members a taste of what they'll be experiencing when they download their tickets! Yep, we're that generous. With each ticket you book, you will receive an excerpt of one of our new titles. Just enough to get you excited about what's to come.
We can't wait for you all to join us! Let us know in the comments, or on any of our socials, which event you're most looking forward to.