Sales Have Ended
Ticket sales have ended
Bookings for this event have now closed.
Sales Have Ended
Ticket sales have ended
Bookings for this event have now closed.
Description
Are you a small business that wants to be a bigger business?
The Small Business Festival Victoria's premier event – Small Business BIG Marketing – is your ticket to helping your business grow.
Join this year's event and:
Learn from world-class presenters. Share in what they've seen, heard and done in the marketing space


Get the lowdown on the latest marketing trends and techniques

Learn more about changes in the way we work, and discover how small business can take advantage of these changes

Get out there and meet people. You'll pick up contacts and great tips at the dedicated networking session

Pick the brains of marketing experts. By appointment on the day, the Small Business Mentoring Service and the Australian Marketing Institute are happy to chat with you about your business


Whether you want to kickstart a basic marketing plan, or set the world on fire, sign up now!
Keynote speakers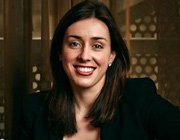 Holly Ransom (Emergent)
Holly Ransom is a passionate and talented businesswoman with an amazing ability to turn challenges into opportunities. She has helped develop innovative marketing and business solutions to solve complex problems for corporations, governments and non-profits. Holly coaches and professionally mentors leaders of all generations around the world and was the youngest person ever to be named one of Australia's '100 Most Influential Women'.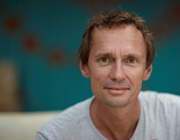 Craig Davis (Brandkarma.com)
Craig Davis is one of Australia's most accomplished adverting gurus having spent the last 20 years developing memorable creative campaigns for global and local businesses. He will share his experience on how advertising – both traditional and digital – can work for your small business.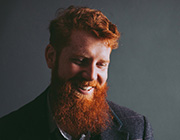 Dr Jason Fox (Bestselling author of The Game Changer)
In a rapidly changing business environment, Dr Jason Fox provides the motivation and advice you need to get the best out of your business. He has worked with Fortune 500 companies such as Microsoft, PepsiCo, and McDonalds and is the bestselling author of The Game Changer. His fresh and relevant approach will change the way you think about the future of work.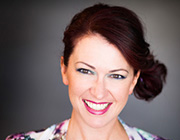 Yvonne Adele (Business consultant and speaker)
Yvonne Adele is an accomplished speaker, business consultant and author who helped thousands of Australians to embrace technology as the Today Show's IT Reporter – Ms Megabyte. A columnist for Woman's Day, Women's Weekly and author of Conquer your Computer and PCs for Dummies, Yvonne now works with small businesses on brainstorming and social media marketing. She will share her creative thinking skills to ensure you get the most possible value out of the connections you make at the event.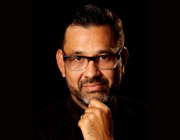 Toby Travanner (The Learning Company)
Australia's leading business MC, Toby has a unique ability to engage and motivate audiences. His primary area of expertise is coaching individuals and teams to realise their business and personal goals, especially in the areas of sales and marketing.
Presented by:
Department of Economic Development, Jobs, Transport, and Resources
For further information about this event please call us on 13 22 15.
PLEASE NOTE: Should you need to book for multiple persons, you must enter each individual guests name and details.
TERMS & CONDITIONS
Eventbrite
Please note bookings for this event are through Eventbrite. Eventbrite is a third-party ticketing-agency that we have selected to provide you with a simple and efficient ticketing process. By booking tickets you are agreeing to the Eventbrite Terms and Conditions http://www.eventbrite.com.au/tos/ and Privacy Policy http://www.eventbrite.com.au/privacypolicy/
Refunds, Exchanges & Transfers
We do not refund, exchange or substitute tickets after purchase, except as required by law.
Refund information for any cancelled or rescheduled events will be emailed to ticket holders and posted on http://www.business.vic.gov.au/festival when applicable.
Privacy Policy
By registering for this event you consent to receive communications and information from the Victorian Government for the purpose of providing you with information about small business matters. You will receive email updates containing information relevant to small businesses and you will have the option to unsubscribe from these updates.
Video & Photography at Events
Your image or likeness may be captured by photography and/or film and by agreeing to these Terms and Conditions you provide your consent for your image or likeness to be published to promote future Small Business Festival Victoria events.