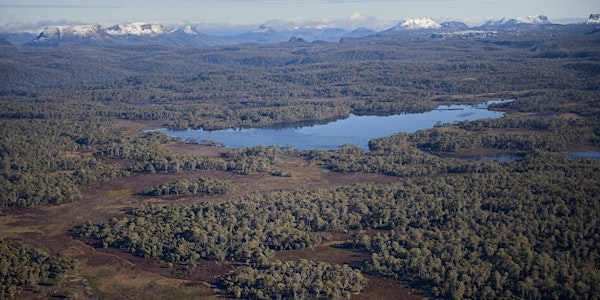 Skullbone Plains Discovery Weekend and Loo With A View Launch | 3, 4 March...
Location
13196 Lyell Highway
Bronte Park, TAS 7140
Australia
Refund policy
Refunds up to 7 days before event
Sales Have Ended
Ticket sales have ended
Hello. Unfortunately tickets sales have ended. Thanks for your interest. We hope to see you at our next event.
Description
SKULLBONE PLAINS DISCOVERY WEEKEND AND 'LOO WITH A VIEW' LAUNCH
---

Join us for a whole, wild weekend campout packed with nature appreciation and activities!

Remote, World Heritage-listed Skullbone Plains Reserve consists of 1600 hectares of exquisite open valleys, deep blue lagoons, old-growth forests, native grasslands, cushion plants and rare, endangered sphagnum moss beds. Skullbone Plains provides critical wild habitat for a species of nationally endangered fish, the Clarence galaxias. The endangered Tasmanian devil, spotted-tailed quoll and wedge-tailed eagle also call it home.

The newly-installed Loo With A View is now open for business and ready for its grand reveal. Now that Skullbone Plains is well-equipped to safely receive visitors, we want to celebrate with you and thank the supporters and volunteers who helped make the Loo a reality!

AN EXCITING OVERNIGHT ITINERARY
---

Skullbone Plains Discovery Weekend is a two-day, overnight camp out at Skullbone Plains Reserve for the whole family. We have lined up a diverse, fun and informative range of optional activities across both days, beginning with The Loo With A View launch.
Saturday 3 March
Pack your overnight camping gear and drive up early to Marlborough Estate in Tasmania's Central Highlands. Board our trip buses at the rendezvous spot and travel together into the wild. Help us launch the Loo With A View and then set up camp in our pop-up TLC village. Grab some lunch from the food truck or tuck into your own. After lunch, drop off the kids at their own nature club and head off on a short walk to learn the latest ecological monitoring innovations and findings or get up to speed on current TLC reserve management challenges, opportunities and plans. Alternatively, simply unwind back at camp or explore.
As night encroaches, enjoy the catered dinner feast nestled up to family or old or new friends around a campfire fire beneath the stars. Enjoy a wine or cuppa and some live music. Later, head off on a nocturnal bat safari. Finally, find your way back to your tent and drift off in your sleeping bags listening to the wild noises of the night.
Sunday 4 March
Wake early and feel wonder at a dawn chorus native bird workshop or learn how to take that stunning shot on a dawn nature photography excursion (sleeping in a bit is okay too!). Grab a real coffee, some breakfast and a packed lunch from Alicart food truck to fuel up for a guided bushwalk or trail run out to pretty Lake Ina. Explore the sandy shoreline or even take a quick dip! Trot back to camp to pack up. Board the buses for the return trip back to your car at Marlborough Estate. Say your cheerios and head on home.

A RUNDOWN OF THE ACTIVITIES

---

Please read all information carefully
Saturday 3 March
Loo With A View Launch
Skullbone's new Loo With A View is truly something to behold, cleverly blending modern eco-technology and contruction techniques with the rustic vernacular of Tasmania's celebrated, historic highland huts. Let's celebrate its creators, contributors and constructors along with the fact that the Loo and Skullbone are now truly open for business (so to speak!).
30mins. Upon arrival at Skullbone Plains at approximately 12.00pm.
Ecological Monitoring Workshop
When we all descend on Skullbone, TLC ecologists Matt Taylor and Rowena Hamer and their team of dedicated volunteers will be part-way through vegetation and fauna monitoring as part of TLC's long term ecological monitoring program. Catch up with them in the field as they demonstrate monitoring techniques and showcase the latest innovations.

1-2 hours. Departs after camp set up and lunch at 3.00pm. Conducted concurrently with Reserve Management and Access Workshop. To ensure a quality experience for participants, this optional activity is limited to 40 persons.
Reserve Management and Access Walk and Talk
Join TLC Operations Manager Leigh Walters or TLC Philanthropy and Engagement Manager James Hattam for a good stroll and an engaging yarn. TLC is dedicated to taking the very best care of the precious landscapes and ecosystems that you have protected. We are also committed to ensuring that more people can experience and be inspired by their uncommon natural values and beauty. Leigh or James will walk you through the latest projects and initiatives dedicated to just that.
1-2 hours. Departs after camp set up and lunch at 3.00pm. Conducted concurrently with the Ecological Monitoring Workshop. Good mobility required. To ensure a quality experience for participants, this optional activity is limited to 40 persons.
Kids Nature Club
Drop off your budding young naturalists before joining your own activity; they will be well-supervised, entertained and educated with an exclusive kids-focused native bird workshop.
Conducted during the main daytime activities each day. Suitable for ages 5-15. Kids will need to be fully-prepped for an independent activity without parents nearby. Led by Discover Ranger Emily Presnell and other Working with Children certified TLC volunteers.
Celebration Feast and Special Musical Performance
Expertly prepared by the Alicart food truck, dinner on Saturday night is included in the price of attendance. Bring your own camp plate, bowl and cutlery. Choose from the delicious, ethical dishes on offer and join everyone around the campfires (weather permitting) for a feast under the stars. There will be healthy choices for all dietary requirements. We will also be serving some Devil's Corner Wines and local beer by donation.
Linger after dinner for a special, nature-themed, acoustic performance by TLC supporter and cellist Anna Spinaze performing withTasmanian singer songwriter Lindsay Campbell.
Drinks served from 5.00pm. Dinner starts at 6.00pm.

Nocturnal Bat Safari
As night descends, long eared, forest, and wattled bats emerge from their forest hides to forage on insects on Skullbone's plains. Learn about their secret lives and discover hands-on how microbats are monitored using ultrasound detectors. The tour will be led by passionate Tasmanian bat ecologist and TLC supporter Dr Lisa Cawthen.

2 hours. Departs after the dinner banquet at 8.30pm. Good mobility required. To ensure a quality experience for participants, this optional activity is limited to 40 persons.

Sunday 4 March
Dawn Chorus Bird Experience
Wake before dawn, grab your headlamp and binoculars and join TLC's Dr Sally Bryant for a memorable morning by the shores of Kenneth Lagoon as she interprets the dawn chorus. Learn about TLC's plan to extend and enhance our knowledge of our birds using the latest smart monitoring technology and through postgraduate applied scientific research bird scholarships.
Approximately 2 hours. Departs 5.30am. Good mobility required. To ensure a quality experience for participants, this optional activity is limited to 25 persons (aged 11 years and up).

Nature Photography Workshop
Have you ever admired the stunning nature photography on the TLC website and in our newsletters, brochures and annual reports? Join acclaimed TLC nature photographer Andy Townsend and TLC Community Engagement Coordinator Phill Roach for a dawn photography workhop on the shores of Kenneth Lagoon.
Approximately 2 hours. Departs 5.30am. Open to all skill levels. Your own digital camera with manual settings and a basic tripod are required. Good mobility required. To ensure a quality experience for participants, this optional activity is limited to 15 persons (aged 12 years and up). Participants will meet the afternoon before for an hour-long prepatory workshop.

Bushwalk to Lake Ina
With a shoreline fringed by snowgums and sandy beaches and dotted with pencil pines, remote Lake Ina is a highland jewel. Join TLC staff for a guided bushwalk across Skullbone Plains for lunch and maybe a swim at Lake Ina. Meet with trout fishing tour operator Daniel Hackett of Riverfly for an overview of his successful Skullbone-based flyfishing tours, standing camp and some stories about the big ones that got away.
3-4 hours. Departs 10.00am. Open to all attendees with good mobility and fitness.

Trail Run to Lake Ina
Feel the need for some speed? Lace up, limber up and put in a hot lap out to Lake Ina and back on our trail running course. Led by TLC Bequests Program Coordinator Sophie Marshall.
3-4 hours including a break at Lake Ina for exploring and lunch. Above average fitness and good mobility required.

THE TRIP DETAILS

---

Time and date
Please arrive at or before 10:00am Saturday 3 March.
Camp overnight
Skullbone Plains is remote, access isn't a straight forward undertaking and parking on sight is very limited. In the interests of everyone's safety and for ease of event management for a small team of operational staff, unfortunately there is no option to attend the Discovery Weekend as a day visitor.
Cost
Attendance costs $60 per adult, $40 for 5-15 year olds and free admission for children under 5 years. All proceeds from ticket sales will help cover the cost of hosting the Discovery Weekend. Payment can be made when registering via credit or debit card. Sorry, we do not have facilities to accept cash payments.
Meeting place
We will rendezvous at 'Marlborough Estate' 13196 Lyell Highway, in Tasmania's Central Highlands. Marlborough Estate is approximately 2 hours 15 minutes from both Hobart and Launceston. The way will be well-signposted from the corner of the Marlborough and Lyell Highways. Please drive slowly on approach and follow the lead of parking and safety attendants.
Transport
Make your own way or carpool together to Marlborough Estate and then pop your luggage in the trailers and board the awaiting buses for the trip out to Skullbone Plains. You can register your interest in carpooling when you purchase your tickets.
Directions
Click on the Google map for routes and directions from Launceston and Hobart to Marlborough Estate.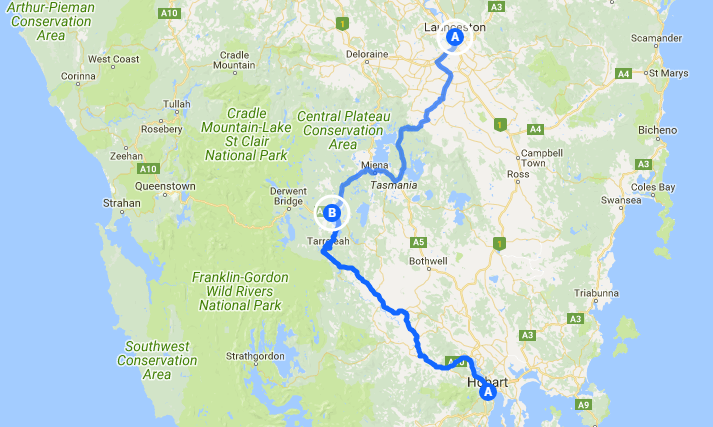 What to bring
Your own camping equipment including 3/4 season hiking tent/s, mattress/es, sleeping bag/s, head lamp/s or torch/s, lantern, camp chairs, fuel stove (optional-for preparing your own drinks or basic breakfast), camp bowl/s, camp plate/s, camp mug/s or cup/s, camp cutlery, icebox. Please ensure all of your gear is thoroughly clean, especially tents and tent pegs. Please try to keep your equipment to limited to the essentials as luggage space is limited. Please uniquely tag all of your bags and equipment for easy identification when unloading.

A personal 1ltr minimum water bottle for walks and around camp. We will provide enough refill drinking water for everyone for the weekend once you reach Skullbone Plains.

The Alicart food truck will have great value breakfast, packed lunches and snacks available for purchase all weekend. Their food is fresh, seasonal and local. Snacks will cost around $5, lunches around $8-$10. Vegans, Vegetarians and GF well-catered for. If you have an allergy you can inform us when buying your tickets and Alicart will accommodate that. They will be serving real coffee and tea from early too! Please support this great business by purchasing all or at least some of your meals and snacks from them. Remember, a catered Alicart banquet dinner is included in the cost of your ticket. You may choose to bring your own breakfast, snacks and lunches.

Enough cash for your Alicart food truck purchases and gold coins for your drinks.

Rubbish bags to take all of your rubbish out with you.

A sun hat and suitable outdoors clothing for cold, hot or wet weather. Consult the forecast and remember that conditions can be extreme and change rapidly in the Highlands.

Basic toiletries i.e. toothbrush and toothpaste, deodorant. There will not be showers on site and we ask you to please not bring or use soaps and shampoos or other chemical-based toiletries. The TLC will provide toilet paper, hand sanitiser and washing up facilities.

Sturdy, clean bushwalking shoes or boots.


50+ sunscreen and insect repellant.

A camera, binoculars and 10x hand lens (all optional).

Clean trail running shoes and running clothes (if you have opted to do the trail run).

Please refrain from bring any alcohol. Devil's Corner Wines and Tasmanian beer will be served responsibly in the evening and at night for per drink gold coin donations.
A word about the election
Tasmanian Premier Will Hodgman recently announced Saturday 3 March as the date for the Tasmanian House of Assembly elections. Our planning for the Skullbone Discovery Weekend was too advanced to change the date. If you are a Tasmanian resident of voting age and plan on attending, we encourage you to attend a prepolling station or make a postal vote. You can learn more about those options here.

Register early
Please register before 5pm Friday 23 February. This event will be popular and spaces are limited to 80 persons, so register online as soon as possible. Alternatively, you can register over the phone by calling Community Engagement Coordinator Phill Roach on 03 6225 1399 during business hours, Monday to Thursday. Please have your credit or debit card handy before you call. If you have any questions please contact proach@tasland.org.au
Severe weather cancellation
The safety of attendees is paramount. The Skullbone Discovery Weekend will be cancelled or postponed if a total fire ban is declared for the region or if there is a local extreme weather event on the proposed day. All registered persons will be notified via email on the morning of Friday 2 March in the event of cancellation or postponement.

Follow @tasland on instagram to see snaps from the day, or tag your shots #tasland to add them to our gallery.
Photo Skullbone Plains and Lake Ina. Credit: Matt Newton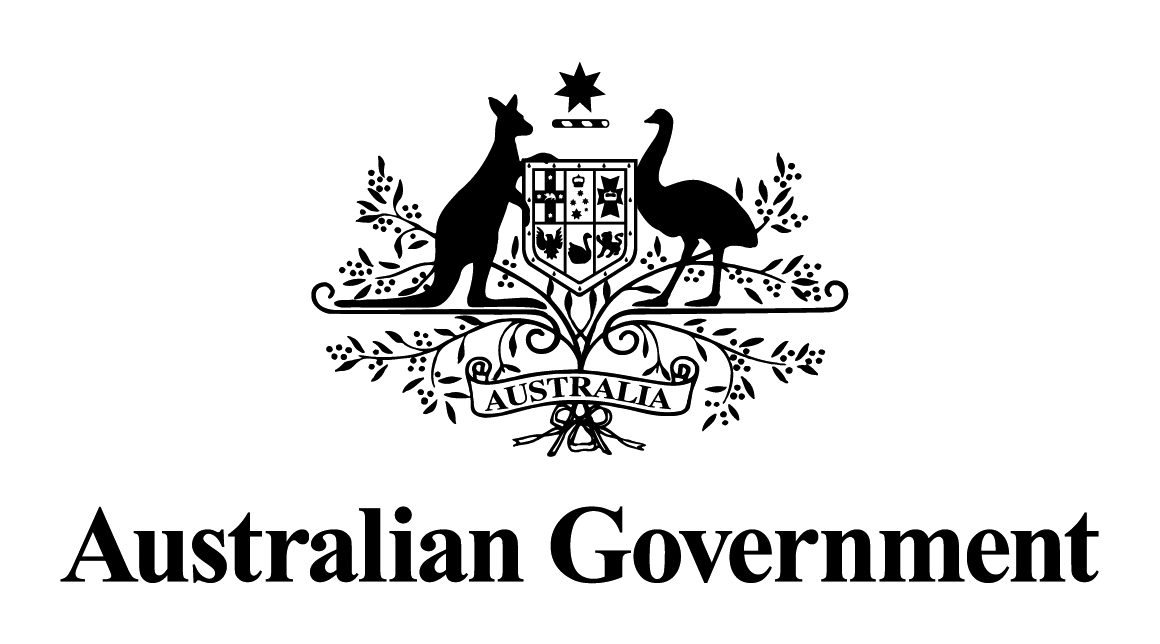 The Skullbone Discovery Weekend has been kindly supported with funding from the Australian Government's Community Heritage and Icons Grants, 2017-18.