What lies ahead for Gaven Morris and the ABC?
About this event
Having stewarded ABC News for six years, Gaven Morris has announced he will soon depart the national broadcaster. What lies ahead for both him and Aunty?
As the ABC's Director News, Analysis & Investigations, Morris oversees the organisations' broadcast, digital news and current affairs output – including flagship TV and radio programs, the ABC News website, and the Asia-Pacific Newsroom.
Gaven's first job with the ABC came almost two decades ago on the youth current affairs show Attitude. At a special MPC media lunch moderated by club president Nick McKenzie, hear him reflect on two decades in the industry, his recent time at the top of ABC News, and what lies in store for his replacement.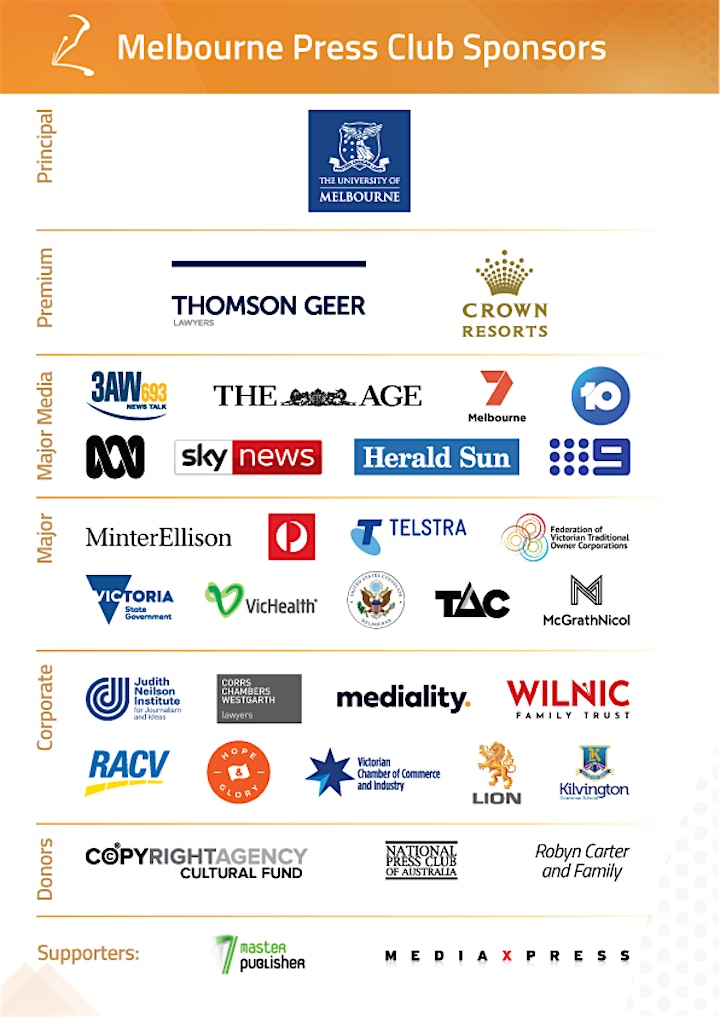 Organiser of Signing off: Outgoing ABC news chief Gaven Morris