Description
Sheepmeat producers are invited to hear first-hand about the outlook for Australian red meat in key international markets, including the opportunities and challenges over the coming 12 months and beyond, and the strategies Meat & Livestock Australia (MLA) is pursuing to favourably position Australia in these markets.
The Forum will feature presentations from all MLA's International Business Managers on international and domestic market programs.
This event will be an open forum for producers and industry stakeholders with the opportunity to ask questions.
Following the forum, you are invited to join the International Business Managers for a light lunch from 12.30pm to 2.00pm.
The event is free to attend but registration is essential before 1 March to reserve your place.
Program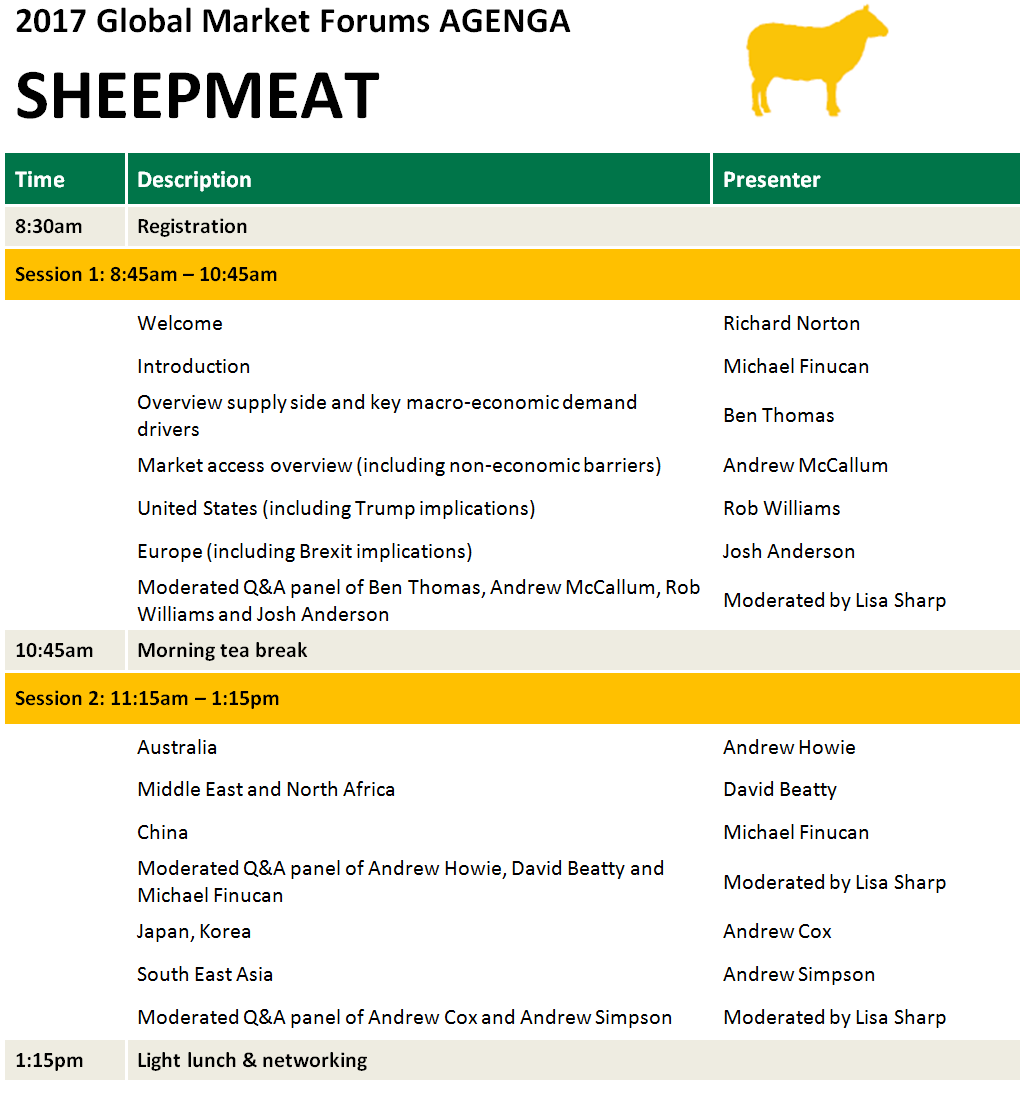 Discounted parking
If you are driving into the hotel, follow the signs to the Airport Short Term Car Park. Collect a paper ticket from the ticket machine at the boom gate when entering the car park. Do not insert credit card for auto-payment as you will be charged the higher hourly rate. Parking is available on levels 1, 2 and 3, however level 3 is the most convenient level for access to Parkroyal Hotel. Follow the signs to access the hotel via the lifts.
Prior to departure, paper tickets must be validated at our hotel reception desk to receive the discounted rate of $35 for the full day. If a credit card was used when entering the boom gate, this validation is not possible and you will be charged the hourly rate.
Global Markets Forum in Brisbane?
Looking for the Global Markets Forum in Brisbane? Click here to be directed to the Brisbane event.