Breathe in ceremony and journey beyond the limits of the self
About this event
Blending ancient traditions and wisdom with elements of modern breathwork techniques, this modality combines the use of the shamanic drum, invocations of spirit, chakra- attuned music, body and energy work and use of a circular, connected breath, to create a safe and sacred ceremonial container to journey into altered states of consciousness. From this state, we can transcend beyond the ego and the conscious mind through the breath, which allows us to become more aware of insights and understanding that we may not have access to in our everyday lives such as suppressed emotions, places where we are living out of alignment with our highest truth and almost authentic self, unconscious patterns and stories, and root causes of programs and behaviours that unknowingly impact our work, relationships and how we show up in the world.
With awareness of patterns, stories and suppressed emotions and within the supportive ceremonial space, we can question and unlearn, and release pain, stress or stuck emotion within our bodies to reconnect with and step into a truer, more authentic version of ourselves. Each journey is unique and different, bringing different emotions, physical sensations, memories and images, and helps us to peel back the layers, let go of what no longer served us, and reconnect with our hearts and intuition.
The ceremony will be followed by a processing and sharing circle.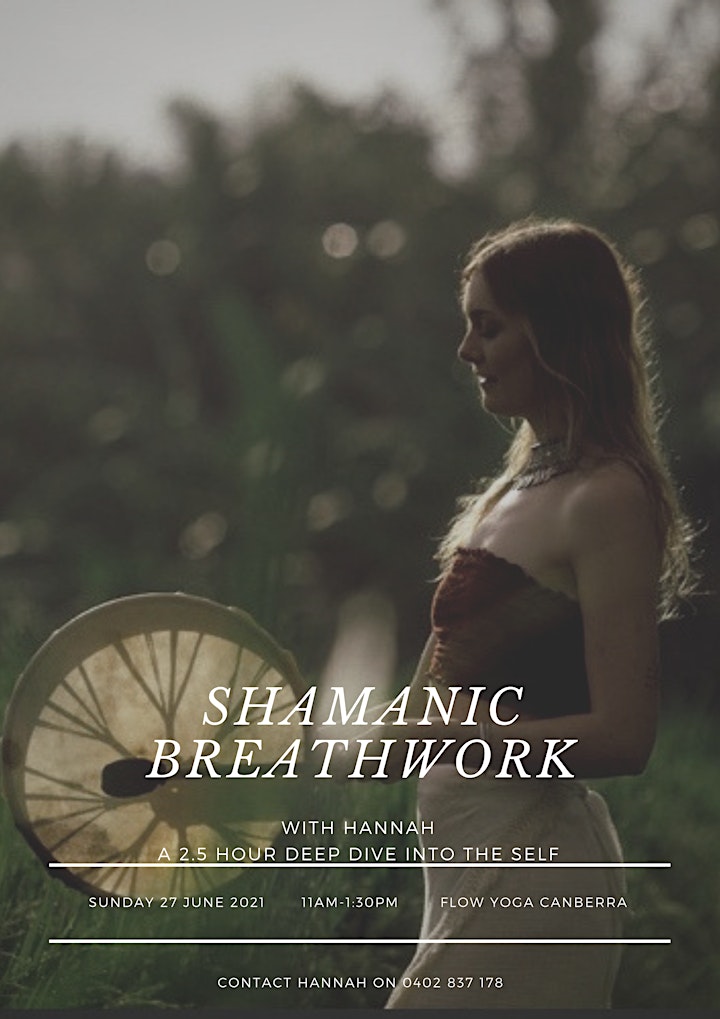 Please wear comfortable clothing that allows for unrestricted movement and come with an empty stomach (light breakfast or fasting prior are great). If you have a blindfold or something to cover your eyes, please bring that along too.
Light refreshments will be provided after the ceremony.
Hannah qualified as a Shamanic Breathwork Facilitator through the Venus Rising Association for Transformation in 2020. She is also a guest yoga teacher at Flow Yoga, teaching Slow Flow, Yin and Restorative classes. She completed a 200 Yoga Teacher Training course with Levi Banner (Yoga Barn) in Bali in 2019.
You can contact Hannah for more information.
M: 0402 837 178
Instagram: @hannahfay___