Enjoy the finale of Lakespeare's season of As You Like It at Manning Clarke Theatre at Kambri @ ANU (with underground parking)
About this event
In 2022, Lakespeare is thrilled to partner with Kambri again for its final show of the season, presenting an exclusive performance of Shakespeare by the Lakes IV: As You Like It at the Manning Clarke Theatre.
Shakespeare by the Lakes IV: As You Like It will delight audiences around the Capital Region this summer. Directed by Tony Knight, NIDA's former Head of Acting, this much-loved comedy features mistaken identities, bad poetry (from characters, not the author!), wandering jesters and enchanted forests.
This show adds the comfort of indoor seating to all the fun of the outdoor shows.
Lakespeare is an independent theatre company on a mission to make high-quality theatre accessible to Canberrans and beyond. Visit our webpage closer to show time for more information about the show, the cast and what we do. And don't forget to follow us on Facebook or Instagram.
Our summer season always involves as many free outdoor shows as we can afford to put on. Sales from ticketed events partially fund these, but crowd-sourced donations also help make this possible. Follow this link if you'd like to help out by donating.
Cancellations policy: refunds (exclusive of booking fees) are only available for cancellations requested by ticket purchasers at least one week before the show. In the event that we have to cancel or postpone a show, refunds will apply (exclusive of booking fees).
ACT Public Health Guidelines in place at the time around the management of COVID-will apply, including sign in with the Check-in CBR app.
Come join us for a wonderful evening out as we wrap up our summer season. Our finale for SBTL 2022 will take place in the Manning Clarke Theatre. After the show there are plenty of eateries on campus where you can go for a meal. We are working with the caterer to provide some basic grazing options for this show.
Free underground parking directly below the theatre is available for up to 3 hours on weekends - enter off Kingsley St.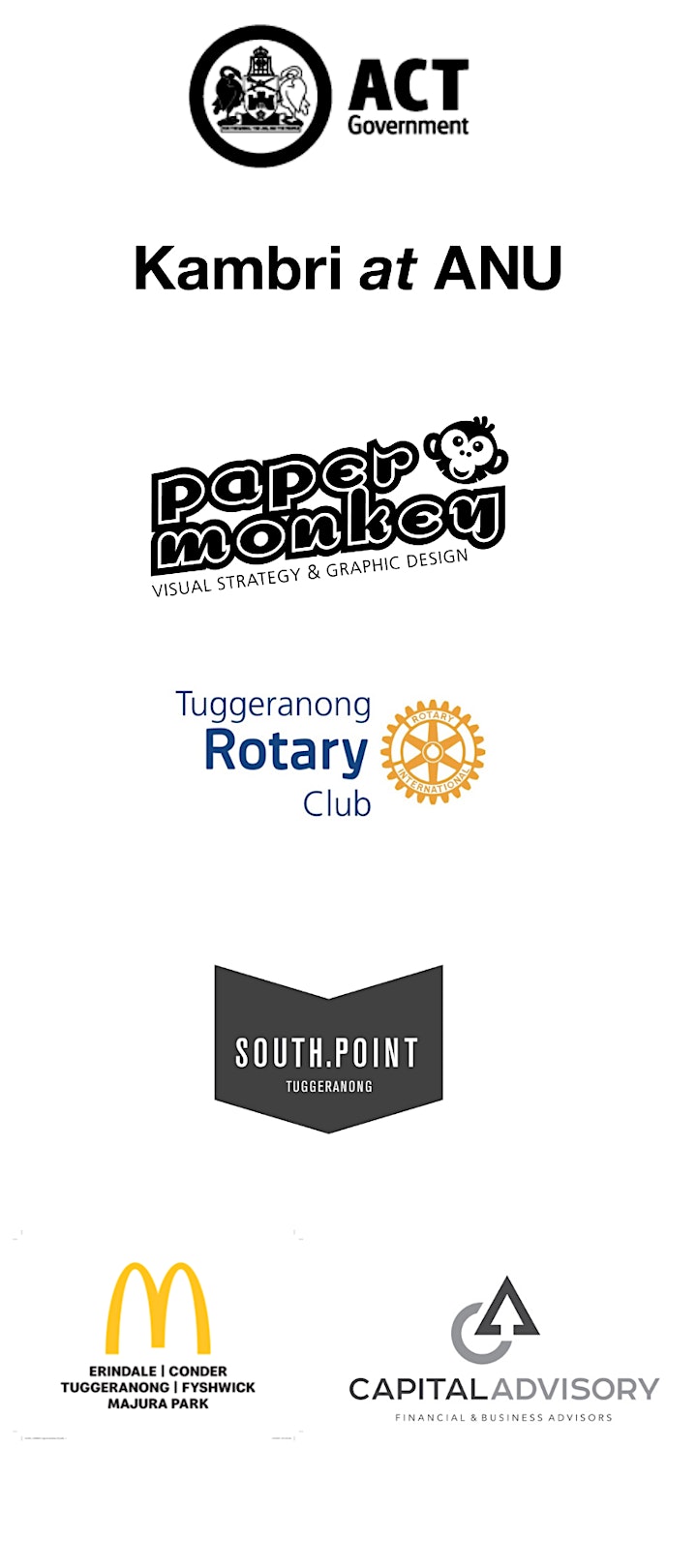 Organiser of Shakespeare by the Lakes IV Finale: As You Like It - Kambri @ ANU
"Theater is important to people's lives. If you don't believe this, then you might as well give up." - Joseph Papp, Shakespeare in the Park
Shakespeare by the Lakes is brought to you by Lakespeare & Co: Taimus Werner-Gibbings, Dr Duncan Driver, Paul Leverenz, Katerina Smalley and Heidi Silberman.