This workshop is perfect for budding sewers who want to be a part of the slow sewing revolution but have never used a sewing machine before.
About this event
WEDNESDAY'S
This short workshop is perfect for budding sewers who want to be a part of the slow sewing revolution but have never used a sewing machine before.
There are so many reasons people come to a screeching halt when it comes to sewing. Things like winding a bobbin or threading a machine just seem too daunting.  In this class you will be taken through step by step from threading the machine to sewing your own cute little book bag. This workshop will get you on your way to mastering the art of sewing!
This class will also prepare you for the Introductory to Sewing and Beginner Sewing classes.
Suitable for over 16 years, complete beginner. 
What you will learn.
Find out why sewing is sew fantastic.
Learn the basic anatomy of a sewing machine
How to wind a bobbin
How to thread the machine
Practise stitching on a piece of fabric
Sew a cute little book bag!
Provided
Fabric
Sewing machines 
Tools
Tea and bickies
No need to bring anything.
Skill level required
This course is designed for absolute beginners or for sewers who haven't used a machine in a very long time and  need a  refresher before diving into a more advanced class.
The maximum number of students is six so each student will get personalised instructions and plenty of time to practise on the sewing machines supplied.
A little housekeeping
Please arrive on time. It isn't fair to your fellow participants for us to have to start the class over if you arrive late The studio will be open 10 minutes before class.
Workshops and courses are often sold out weeks in advance. It isn't always possible to transfer you into another workshop or makeup lesson If you miss your class. If we have an available session where you can attend a missed class we will try to our best to fit you in but if that isn't possible, you will need to book another class or private lesson.
Vaccination certificate will be required for any adult entering the premises. You can add your digital certificate to the Service Victoria app so that when you check in to the studio it will give you a green tick. If you don't have a smartphone, you can provide a printed certificate. If you have a medical exemption you will need to provide a medical certificate from an approved practitioner.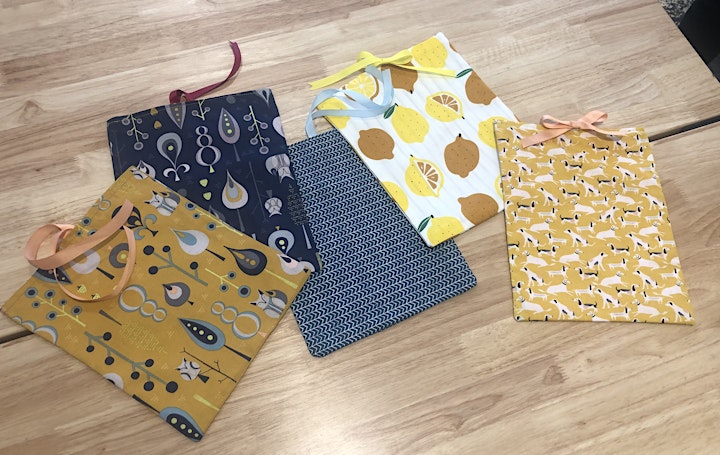 Organiser of Sewing for Newbies
Hi, I'm Annie!  
A sewer, designer, mum & partner. I live in St Kilda ,Melbourne with my partner and two tweenage boys.
I  have been sewing and designing since I was a teenager. Being one of seven children my mum thought it would be a great idea to teach me how to sew at a very early age and I'm so happy she did. I developed a love for fashion immediately and have never looked back working most of my life in the Fashion Industry.
In my twenties I moved to Canada for a few years where I studied Fashion Arts in Vancouver and  was really inspired by the street style and unconventional designers there.
In 2015 I created "Sew this Pattern"  a website providing downloadable sewing patterns for sewers that are exciting and directional. 
After many enquires about sewing lessons, I opened my sewing studio in Elsternwick where I teach sewing lessons and workshops from beginners to the more advanced sewers.  
You can see more of my work on my website www.sewthispattern.com or check out my instagram page to see what I've been sewing lately @sewthispattern
I hope to sew with you soon!
Annie