Description
At Best's, we have a long history and this is your chance to share it with us. This is a great opportunity for you to discover what all the fuss is about when it comes to older wines and why so many of us try to find that hidden gem we've waited so long for.
We will be looking at 5 wines spread over the last 20 years, some under cork others under screw cap. Come and explore and experience the differences. Book now to secure your seat!
Club Members - Please contact the winery
For more information call or email us. Phone 03 5356 2250 or info@bestswines.com www.bestswines.com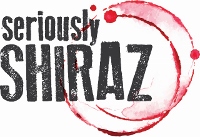 This event is a proud partner of Seriously Shiraz
Saturday 1st & 2nd September 2018 - new date!
Get together with friends for a weekend of wine, food, music & mountains.
Celebrate the award-winning Shiraz at the Grampians wine region's Seriously Shiraz weekend. Winemakers in the Grampians are serious about producing quality Shiraz and they are celebrating with unique tasting experiences, masterclasses, special events and live music.
Taste your way around the stunning Grampians winemaking region with dozens of historic and boutique wineries for you to explore and enjoy.
With a full program of events over the weekend, stunning venues and some of the best wines in Australia, and only two hours from Melbourne and one hour from Ballarat, this is the perfect weekend getaway.
Stay in touch:
Website: www.seriouslyshiraz.com.au
Phone: 1800 065 599