Sales Have Ended
Ticket sales have ended
Thanks for registering! If possible, please print and bring your ticket to the event. You will also need sturdy footwear and clothing as we will be spending some time in the cattle yards for the practical session. Directions to the event can be found on the map on the registration page. Please do not hesitate to contact us if you any questions.
Sales Have Ended
Ticket sales have ended
Thanks for registering! If possible, please print and bring your ticket to the event. You will also need sturdy footwear and clothing as we will be spending some time in the cattle yards for the practical session. Directions to the event can be found on the map on the registration page. Please do not hesitate to contact us if you any questions.
Description
Unlock the Power of Genomics
Genomic technologies present an opportunity for all Angus producers to accelerate the rate of genetic gain of their beef enterprises through enhanced decision making regarding the genetic potential of their animals.
Used well, genomic tools such as HD50K and HeiferSelect increase the ability of producers to meet their breeding objectives as well as the demands of consumers resulting in increases in production, profitability and satisfaction across the entire beef value chain.
Despite this potential, genomic tools and their applications are often poorly understood leading to limited perceived value and uptake.


What's in store?
Please join us at Rennylea Angus for this informative event. This workshop is beef production focused, highly-practical and interactive with our expert speakers covering topics on the:
Developing genomic technologies available for beef production systems
Application and integration of genomic tools to enhance selection decisions
Adoption of genomic tools in large scale beef enterprises
Protecting your genetics through the proper management and assessment of your bull battery
Leaving you equipped with the knowledge to better understand and improve your:
Grasp of genomic tools and application and the impact on EBVs and relevance to both seedstock and commercial enterprises

Ability to utilise genomics on farm to meet your breeding objective to match your target markets

Strategies to improve your genetic selection decisions and apply selection pressure to improve your rate of genetic gain.

The working life and fertility of your bull battery to enable high performance and reproductive success
---
Speakers & Topics
Dr Kent Andersen, Director of Genetics Technical Services, Zoetis US
Kent Andersen was raised on a diversified livestock and farming operation in central Nebraska. Following graduation from the University of Nebraska (B.S., 1985) and Colorado State University (M.S., 1987 and Ph.D., 1990), Andersen served as Director of Education and Research (1990 to 1999) and Executive Vice President (2000 to 2009) for the North American Limousin Foundation. In his position with Zoetis, Andersen serves as Director of Technical Services, Global Genetics where he primarily supports beef genomic testing and genetic evaluations, as well as related services. Andersen is active in his family's commercial cow-calf and farming operation in Nebraska. He and his wife Wendy, along with fifteen-year-old daughter Claire, reside in Windsor, Colorado.
Genomic Technology: where we are globally with the development of genomic testing in beef cattle
How genomics has been applied in US beef breeds - the benefits and the learnings,

The dairy experience, what other tools are required to make sure inbreeding does not become an issue in global breeding programs,

Adding value to global supply chains
Lucinda & Ruth Corrigan, Owners, Rennylea Angus
Lucinda Corrigan joined Rennylea in 1986 from a background in the speciality fibre industry and CEO of a national breed association. Her childhood on a large merino sheep property, first class honours degree in Agricultural Science, then working in agribusiness for a number of years, added depth and experience to the Rennylea team.
Ruth Corrigan returned home in 2014 after completing a degree in Livestock Science (Hons 1) and a Post Graduate Diploma in Agriculture and Climate Change and 3 years with the Victorian DPI working in lamb and climate change extension. She manages the cow herd and the daily operations.
The Rennylea Herd - What we have learned: Adoption of Genomics since 2014
Transition from pre genomics, blending and single step

Recent drops and the value of the genomic experience within our enterprise

Accuracy, increased standard deviation and variation - adding value to a grass fed supply chain.
Dr Shane Thomson, Consultant Veterinarian, Holbrook Vet Centre
Shane is a veterinarian and partner at the Holbrook veterinary centre (HVC). H
e originally hails from Yass, where his family runs a beef cattle property.

HVC has a strong focus on production and breeding services to the beef industry. HVC service the artificial breeding requirements of both seedstock and commercial producers Australia-wide; including artificial insemination (AI), embryo transfer (ET), bull fertility examinations and ultrasound pregnancy diagnosis. In addition to HVC's on-farm reproduction services, they run a specialised artificial breeding centre (managing donors for embryo production) and large-scale recipient herd. HVC also provides production-based advice involving animal health programs and on-farm consultancy services.
Shane completed his veterinary training at Charles Sturt University (CSU) in Wagga Wagga, NSW and is currently undertaking a Masters in whole farm veterinary consultancy through the Fred Morley Centre at CSU
Making the most of Genetic Improvement and Protecting Your Biggest Genetic Assets
Understanding the economics and role of the bull as the major driver of herd genetic gain

The principles for lifetime bull care and management

Practical demonstration and material support ReproActive Bull Health technical manual


Clara Bradford, National Adoption Manager - Genetics, Meat & Livestock Australia
Clara completed a Bachelor of Animal Science at the University of New England including an honours project investigating
treatment alternatives for nitrite poisoning in sheep. During university she gained experience in many industries, working
on orchards, feedlots, sheep, cattle and cropping properties. Clara was also selected as a member of the 2014 Australian
National Meat judging team, travelling to the USA to compete and experience a unique industry tour.

In Clara's spare time she enjoys riding horses, fishing, touch football, travelling and spending time with friends and family.
Clara started with MLA in 2016 as the LAMBPLAN Development Officer before moving into her current role as Genetics
Adoption Manager last year.
What's on the radar - an industry perspective
Investment in genetic evaluation research


Adoption - tools available and what's on the horizon

The future structure of reference populations
Practical Sessions

Bull Assessment and Evaluation - a demonstration of a Veterinary Bull Breeding Soundness Examination

Options and best practice collection of DNA samples for genomic testing
Using P spring weaners, demonstrating the value genomics has added in making earlier selection decisions. Also includes the demonstration of full flush siblings
The team at Rennylea Angus would also like to invite workshop participants to view their state of the art cattle handling facilities constructed at their Wyuna property in 2017.
A light lunch on arrival and a BBQ at the conclusion of the workshop will be provided.
All proceeds from the workshop will be donated to the Sisters of the North Flood Appeal
For more information or issues with registration please contact Lucinda Corrigan, Rennylea Angus (0409 038 993), Ruth Corrigan, Rennylea Angus (0400 302 629) or Lachlan Ayoub, Zoetis (0437 226 122).
---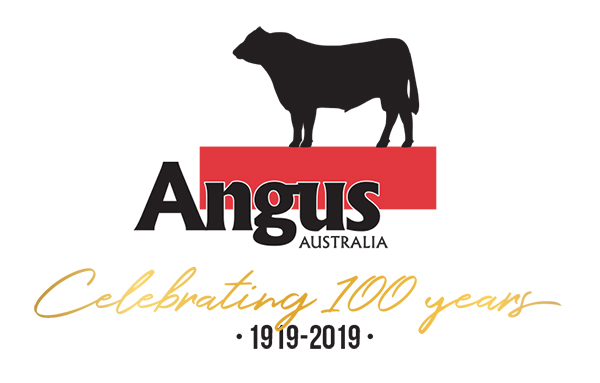 This workshop is supported by Angus Australia and is designed as a complementary event to the "2019 ANGUS THROUGH THE AGES – ANGUS AUSTRALIA NATIONAL CONFERENCE" in Albury on the 23rd and 24th of May.
---
---
This event is proudly supported by: