SAGSE Annual Gala Presentation Evening 2019
Description
SAGSE Annual Gala Presentation Evening 2019
---
Over the past fifty-two years, SAGSE has awarded scholarships to students to enhance the relationship and understanding between Australia and Germany. Striving for a better understanding between nations is truly one of the most challenging and, indeed, necessary endeavours of our time.
Join us on Friday October 11th 2019 back at Leonda by the Yarra to celebrate the presentation of this year's scholarship recipients, reunite with friends and fellow SAGSE alumni (aka GASSies), entertain business associates and friends, and socialise in a beautiful setting with a relaxed atmosphere.
The gala includes pre-dinner drinks and canapés as well as a delicious two-course meal, dancing, speeches from special guests including the German Honorary Consul-General in Victoria, Michael Pearce, and of course the awarding of our 2019 scholarships.
Book your ticket now to avoid missing out, and please consider supporting SAGSE's future with a yearly membership bundle or additional donation. Get a table of 10 together from your time in SAGSE and enjoy the special table discount!
In 2019, there could be no more important time to promote inter-cultural understanding, connections and empathy, and we are proud to bring Australia and Germany together through our scholarship exchange program.
We look forward to welcoming you to the 52nd Gala Dinner and Presentation Evening!
---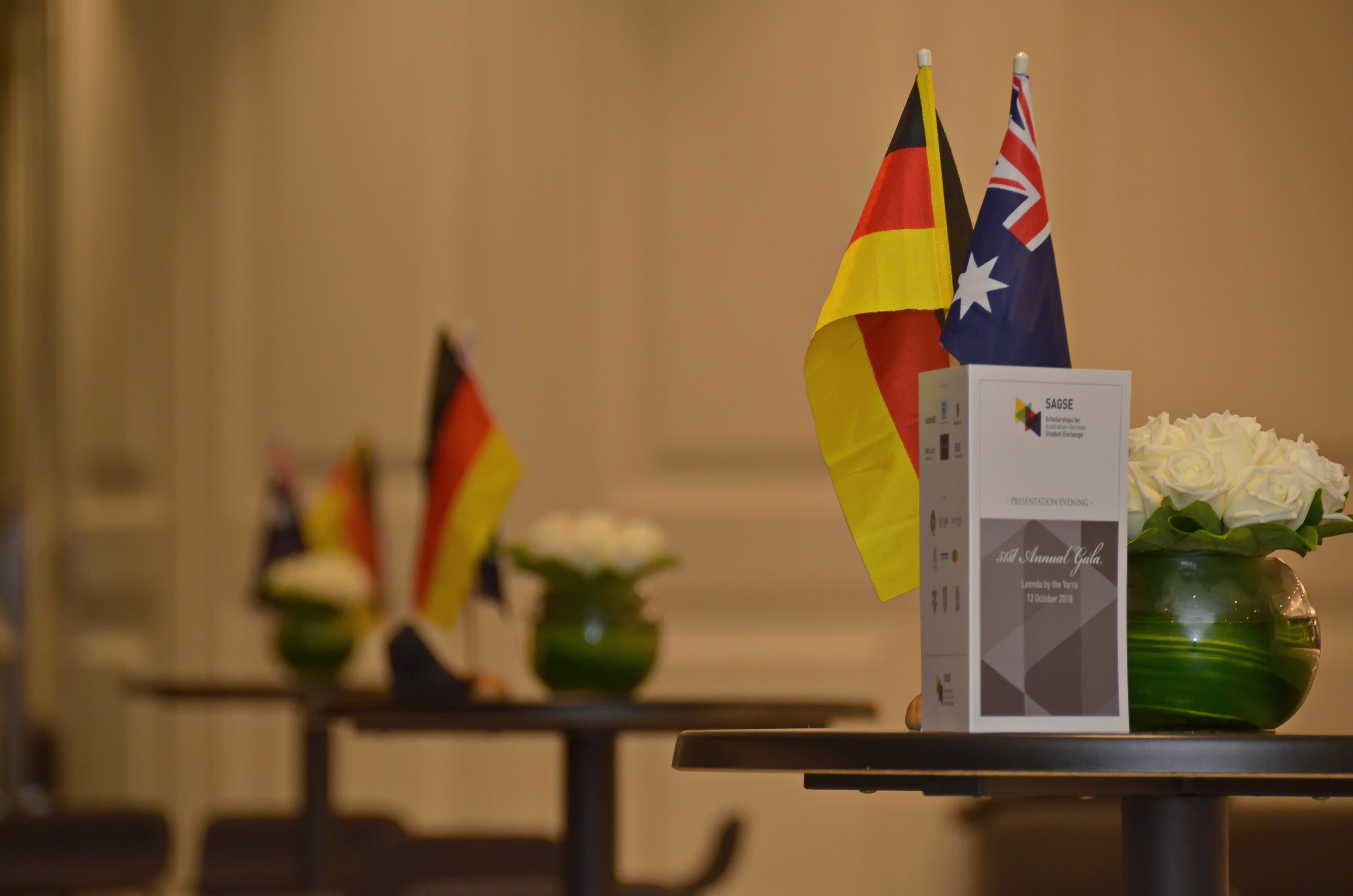 ---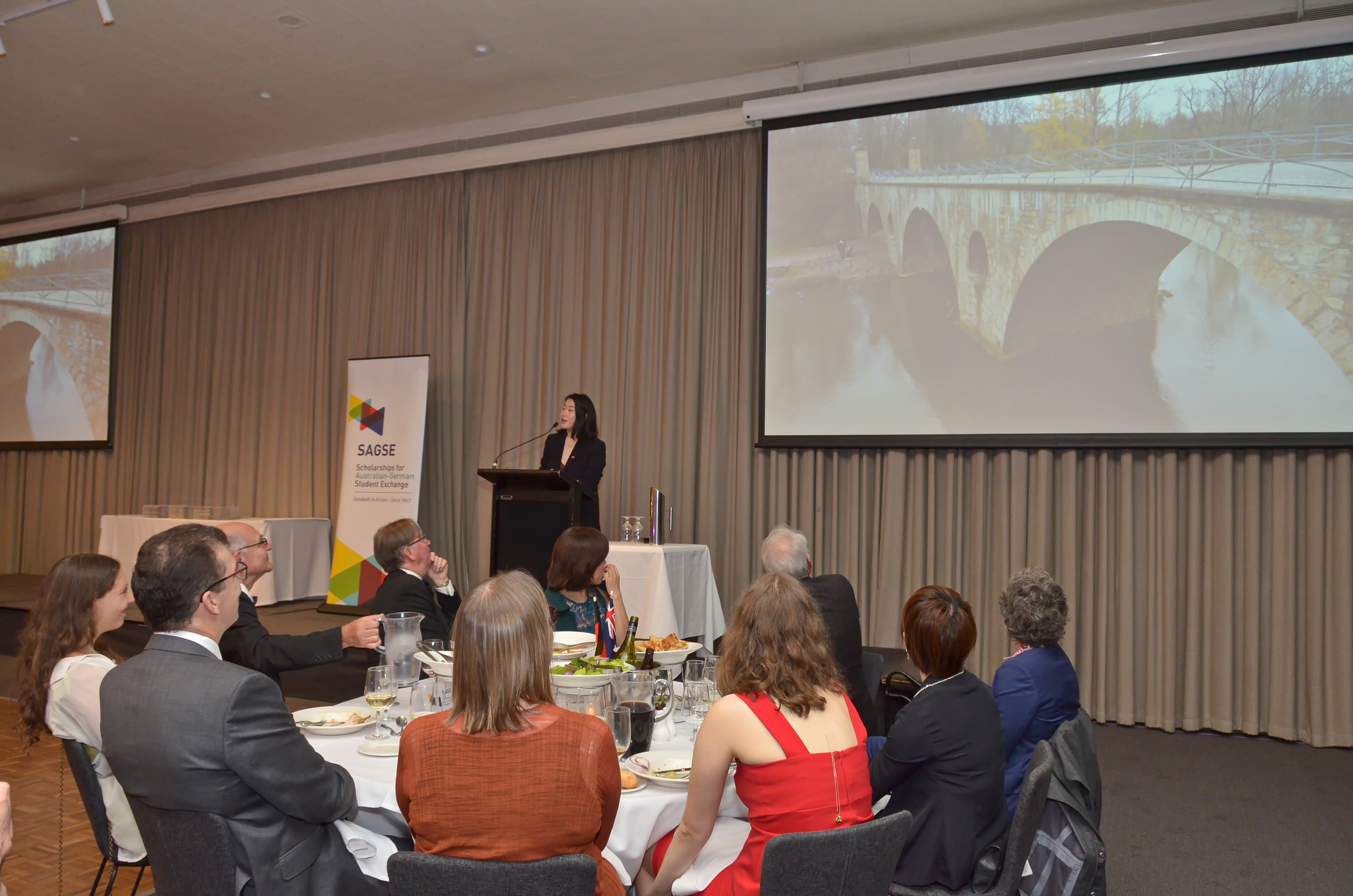 ---
*** Corporates who require a tax invoice for their booking please contact the event coordinator at banquet.vic@sagse.org.au for EFT payment details ***
Organiser of SAGSE Annual Gala Presentation Evening 2019
About SAGSE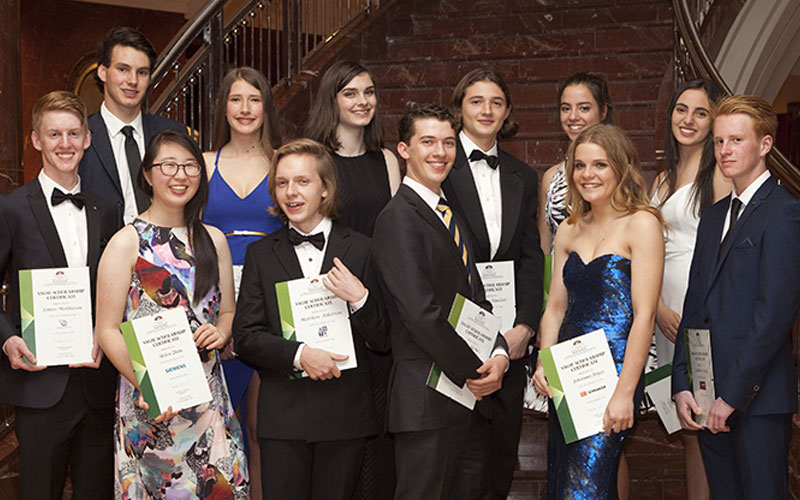 Scholarships for Australian-German Student Exchange (SAGSE) awards scholarships to Australian students each year to travel to Germany for 10 weeks during their summer holidays. The exchange program aims to give students an insight into a foreign culture and build friendships between the youth of these two countries. Each year approximately 30 students in years 11 and 12 from NSW, Western Australia and Victoria are selected by SAGSE to participate in the program. Whilst in Germany students stay with a host family and are expected to attend school regularly and also participate in other activities organised by GASS Germany. These include a five day Wintercamp, regional days and a Berlin Camp.
Upon return to Australia, students form a part of the German Australian Students' Society (GASS). GASS assists SAGSE in the annual search for host families, organise social events for the German students throughout their exchange (such as camps, trivia nights and Melbourne Weekend), and provide support for the Australian students who travel to Germany later in the year.