Sacred Jaguar Spirit Animal Strength Journey is brought to you by the jaguar who offers lessons about reclaiming your inner power .
About this event
Sacred Jaguar Spirit Animal Strength Journey
9.15 am Start with house keeping
Openness to experience
Kate- Stimson-Teepee animal therapy painting 10-12
Creating Art from a place of inner stillness creates and inspires truly incredible work, and painting this American indian Teepee with love will help you find that
12 – 1 lunch
1-2.30 individual therapies , can be purchased on the day , please bring necessary $ for the workshops you wish to participate in. Individual workshops can be found on this page as add ons and we will be linking vdeos for you to get a better understanding of the workshop you wish to participate in
.2.30 to 3 afternoon tea
3- 4.30 Sequoia Haskall-Inner Child Totem Animal Workshop
Have you ever wondered what your totem animal spirit is?Or as a child, why you were drawn to certain.
Come on a sacred journey to meet your inner child, discover your Power totem animal, and what it means for you.Then Awaken the warrior within, as you are empowered with new insight and tools, to move forward fearlessly in your life.
4.30 Spirit Animal Dance with francine connecting to our spirit animals
5.15 half hour meditation with Ross Dawason
6pm- Dinner Fire Drumming
Accomodation is provided through our AIrbnb and Hipcamp holiday accomodation and incuded you may be sharing a room with bunk beds or for couples there are double beds available , as well as single beds. We have room to accomodate 12 people , however we can use tents too if you are happy to use a tent if all other accomodation is booked out (after 12) as we do have camping areas. All food is vegetarian.
Sunday
8am breakfast
830am Ross Dawson -Warrior work- Peaceful Strength -Peaceful Warrior ( can be physical and can be observer). Sankalpa (resolve setting) Relaxation. Openness teaching,,, centering breathwork.
930 am Francine Chanovre - Nature Therapy workshop, Tuning i n with Reiki to Trees and toPlant Them
1030 morning tea
11 Morning blessing and smudging of Tepee and Decorating
INdividual Therapies-
Kate Stimson - Reiki chakra clearing-- Kate Can help you to relax and clarify your inner challenges, allowing you to step into a world of peace and tranquillity. Kate will offer 30 minutes of Reiki & Crystal therapy, naturally clearing any blocked Chakras, balancing, and restoring your beautiful energy of the mind, body, spirit, and soul. Reiki can reinstate a sense of wholeness, and well-being, encourage self-awareness, and personal growth on all level: mental, physical, emotional, and spiritual.
Sequoia Haskell- .Awaken the innner warrior
Now that you know your power animal, have awakened the inner warrior/ess, what is your next best step, in this time of uncertainty?
Let My Higher Self, give a channelled message to your Higher Self, identify and remove any obstacles, to clarify the path ahead, and move forward with clarity, purpose and certain
Francoise Chanovre-Tarot Reading- half hour . we can cover any subject. Including using different techniques like a month s reading, or planning with the cards. As we are basically just tuning into our own intuition, we can use them for many different techniques
Ross Dawson- Touch Heart Yoga Therapy- Coaching your inner child to resolve inner issues.
Christine Cooper- Bowen therapy
Bowen therapy, also called Bowenwork or Bowtech, is a form of bodywork. It involves gently stretching the fascia — the soft tissue that covers all your muscles and organs — to promote pain relief.
Kate Stimson is a qualified visual arts teacher and has been teaching for over 30 years. She has always been very creative and loves to be around people, young and old, helping them to find their inner creativity and bring back their sparkle.
Since arriving in Australia, 13 years ago, her spiritual journey has grown, fuelling her passion for learning. Reiki found her, and she became a Reiki Master – Practitioner and Trainer, working from home in her own business, Calming Nature Therapies connecting to the many modalities of therapeutic counselling and healing.
Sequoia Haskell-My name is Sequoia.Have you ever had the feeling you, that you were here to do something significant, but not sure what it is? Is there one piece of the jigsaw that will unlock, and unleash the potential you know you have? It will enable you to live your best life, yet it still remains elusive. It will set you free, it just remains out of reach.
Excellent! Welcome to my world! You have come to the right place, to find the bridge between the inner and outer worlds, and the perfect vehicle to cross that bridge!
My name is Sequoia.I was born a clairvoyant, who seemed to attract adversity (violence, homelessness, addictions etc) that taught me many things. As I got older I realised I had the ability to not only heal the deep trauma within, but also assist others on their own journey. I learned thatFROM OUR DEEPEST WOUNDS COME OUR GREATEST GIFTSI I became a Healer, and Intuitive Life Mastery coach. Using the tools I have discovered over 35 years, have helped clients from all round the world. I use a seemingly 'magical ' process that literally turns a switch on in the brain and deletes destructive programs that have stunted their growth. I can honestly say this is a game changer. From dark to light. Healing the Inner Child has always been my passion, so in creating my 5 step Mind Switch process, not ol do you clear all old programmes from childhodd, meet and become your Higher Self, you have the tools you need to become your own healer.In this time of Ascension, becoming a Sovereign Being, is about standing in our own power. Utilising my Clairvoyance, EFT (Emotional Freedom Technique),and our combined HigherSelf energy, relaese of deep trauma and old wounds is instantaneous, fast and permanent,bringing you into the present, as a Powerful, Potent Creator of Your Life, on Your Terms
Francoise Chanovre- Is a tarot reader empath with many abilities . I presently do Reflexology , Massage and colour Therapy as well as Nature Therapy
Ross Dawson- Has been a popular teacher in South east Qld for nearly 20 years . He is well schooled in Yoga philosophy, psychology, Asana, on multiple levels including advanced.He does pranic work and Swara Yoga also.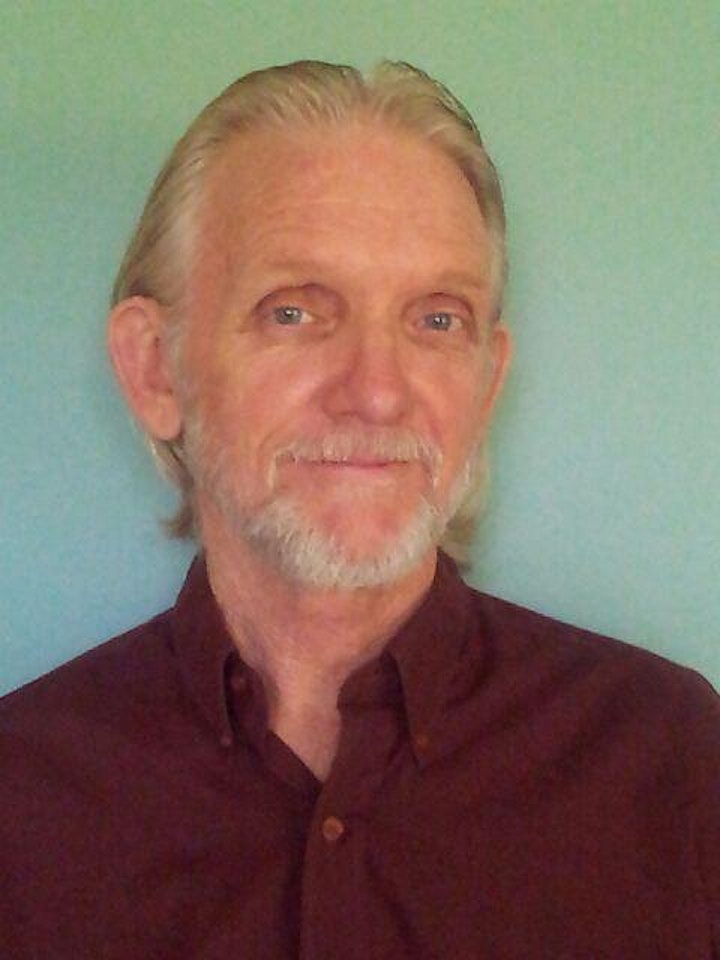 Ross Dawson - from Touch Heart Yoga