Russian Orthodox Male Choir of Australia on Tour - Brisbane Folk Concert
Multi award winning Russian Orthodox Male Choir of Australia in Brisbane to perform extraordinary Russian, Ukrainian and English folk songs!
About this event
Covid has not stopped the Russian Orthodox Male Choir of Australia, which has been busy over the last few years making a name for itself as one of the best Male Choral Chamber Ensembles in the world. Their membership comprises amatuer and professional Russian Orthodox male choristers from Russian Orthodox Parishes Australia-wide. They come together for special projects and tours, Nationally and abroad, sharing beautiful, world-class folkloric and liturgical Orthodox music wherever they perform. Their conductor Nektary Kotlaroff is also a gifted arranger and composer, having customised popular works especially for the choir and their soloists. ROMCA was received to acclaim with their Tour of the United States late 2019. More recently, the ensemble won one of the most prestigious choral competitions in Russia, the Moscow Multicultural Music Festival (2020). The choir received the Grand Prix for their virtual choral recording of 'Kyrie Eleison' (Counter Tenor soloist Gregori Scanlan) and the 'A class' prize for their performance of 'Those were the days my friend' (Baritone soloist Lawrence Boikov). ROMCA has just completed recording a CD of rare and beautiful Orthodox Liturgical works arranged for Male Choir. This CD will be available for purchase (from their website, and via iTunes / Spotify) in coming months. You can learn more about the Russian Orthodox Male Choir of Australia at their website www.romca.co and on their YouTube Channel https://youtube.com/channel/UCAhWmOOijpTPox5ub4l2vIA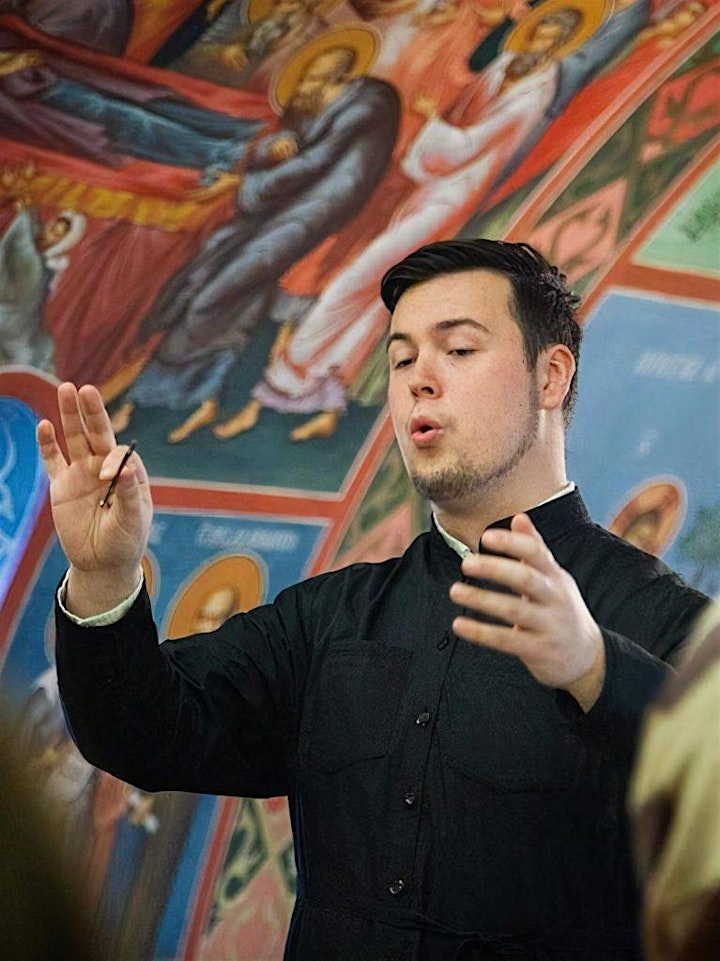 The Conductor
Nektary Kotlaroff is a young conductor in his early twenties who was born in Sydney, Australia completing his secondary studies at St Pius X College, Chatswood where he was nominated for the Encore Performance, showcasing the best year 12 HSC Music performances. He was vocally trained by Dallas Watts, an accomplished singer from Opera Australia. He graduated Macquarie University, Sydney with a Bachelor of Security Studies in December 2019 and currently dedicates his time to composing, conducting and managing ROMCA.
Nektary began composing choral pieces for the Russian Orthodox Church during his early adolescence with these compositions being endorsed by the ROCOR Synodal Musical Committee. Since establishing the choir, Nektary composes and arranges Russian, Ukrainian, Serbian and Australian folk songs with the intention of developing a unique sound to familiar melodies and those that he grew up with.
From the age of 14, Nektary conducted his first liturgy which was sung by young children attending the St Alexander Nevsky Russian School in Strathfield. Over the years he has trained with maestro Vladimir Gorbik in Moscow and most recently, with Benedict Sheehan from the USA.
In 2014 Nektary was invited to be the youngest member of the Australian Diocesan Chamber Choir which participated in the Hajnowka Music Festival, where the choir won first place under the direction of experienced conductor and Opera Australia member Andrei Laptev. In 2019, Nektary was approached by Patriarch Tikhon Russian-American Music Institute (PaTRAM) where he was the youngest singer to travel with the choir to Russia and sing and record in Saratov, Russia.
Nektary is grateful for the support he has received from many musicians, teachers and mentors and particularly the PaTRAM Institute in recent years for their ongoing support of his endeavours.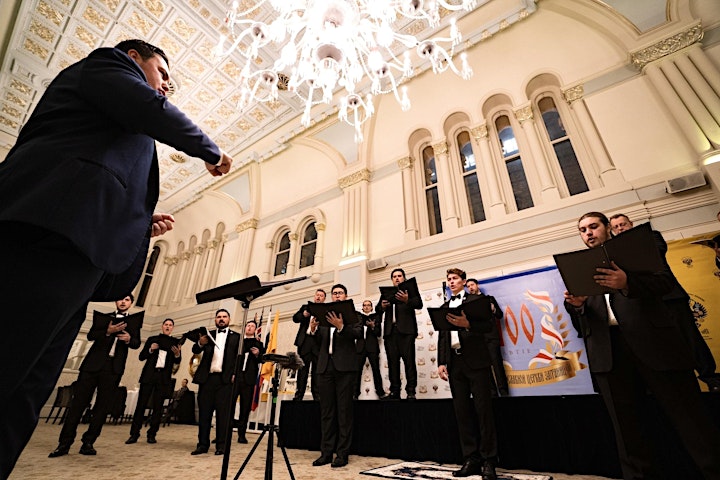 Organiser of Russian Orthodox Male Choir of Australia on Tour - Brisbane Folk Concert
The Russian Orthodox Male Choir of Australia consists of professionally trained singers who have a love and passion for singing Orthodox choral music and traditional Slavic folk music showcasing the Russian emigre history and culture.
The choristers of ROMCA were all born in Australia and are either third or fourth generation immigrants of predominantly Russian background with the youngest choristers being in their late teens.
The choristers are not all singers by profession, however several of them have received professional vocal training and come together as volunteers on a weekly basis to learn new repertoire and rehearse for upcoming projects.
The choir features a variety of soloists including professionally trained counter tenors and tenors to world class basso-profundo's.