Event Information
Location
17 Astelia Place
Home of Bill and Libby McIntyre
Rivett, ACT 2611
Australia
Description
Rumsey & Friends - 'Anecdotes and Soliloquies'
An Evening with Thomas Azoury (Clarinet) and Andrew Rumsey (Piano)
With Special Guest Ciaran Edwards-McKeown (Guitar)
Back by popular demand, 'Rumsey & Friends' presents another highly-entertaining evening of music-making! These three well-seasoned musicians will present a selection of exciting clarinet, piano and guitar repertoire! Andrew returns from his 10-month performance tour of the USA, Canada and Spain to join forces with the charismatic, Canberra-based clarinet virtuoso, Thomas Azoury and the charming, sensitive guitar-whisperer, Ciaran Edwards-McKeown.
Being friends and colleagues for nearly a decade, together they bring a tangible level of electricity and 'Joie de Vivre' to the stage. Sandwiched between pieces will be inspiring, embarrassing and unfortunate tales of events and happenings from their careers thus far! Get a glimpse into the joy, calamity and sheer irony that befalls some musicians!

Don't miss out on an entertaining night of music and stories with these three trouble-makers!


BOOKING ESSENTIAL: Limited seating for 60 guests in a lovely home with a performance space and comfortable seating. The performance will begin at 6:00pm and will be followed by a beautiful dinner and drinks (provided) and a chance to mingle. Online bookings close at 12pm Friday 11th of May to allow for catering planning.
Hosts Bill and Libby want to offer opportunities for Canberra audiences to share their passion for classical music. The residence is on a battle-axe block with limited parking. Guests are advises to park on Cedrela Place and enter via a footpath at the front of the house.

Contacts: Andrew Rumsey 0413 340 248 or Bill McIntyre 0407 930 717.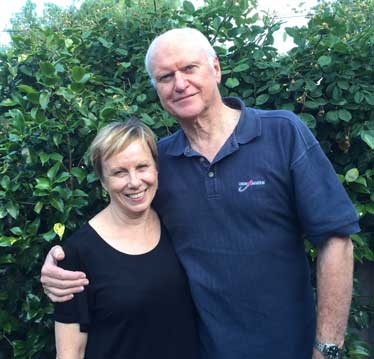 Date and time
Location
17 Astelia Place
Home of Bill and Libby McIntyre
Rivett, ACT 2611
Australia
Refund policy