Description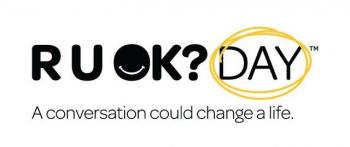 R U OK?Day 2018 is Thursday 13th September – a national reminder that we've all got what it takes to ask"are you ok?" and support those who may be struggling with life.


The University of Queensland is proud to present a conversation with Mr Joe Williams. Joe is a Wiradjuri, 1st Nations Aboriginal man who played in the National Rugby League for South Sydney Rabbitohs, Penrith Panthers and Canterbury Bulldogs before switching to professional Boxing in 2009.
Although forging a successful professional sporting career, Joe has battled the majority of his life with Bipolar Disorder. In 2014 Joe created The Enemy Within, a Suicide Prevention and Wellness education charity.
You are invited to come down to listen to Joe's message of Mental Health Recovery and Wellness on this R U Ok? day.
Seats are limited, so register your interest now.
Morning Tea is sponsored by Unisuper