Rotary Gawler Birthing Kits Assembly Event
Description
Dear Volunteer,
Around 300 000 women and 3 million newborns die each year from preventable causes related to pregnancy and childbirth. Most of these deaths occur in developing countries.
The Rotary Club of Gawler is sponsoring and providing an opportunity for volunteers to engage in the assembly of Birthing Kits. The kits enable vulnerable women access to a clean and safer birthing environment.
Please join us for an opportunity to meet and work together with other people who want to make a difference in the World.
More information about the birthing kits is available here: https://www.bkfa.org.au/our-work/birthing-kits/
Video of the journey of a birthing kit: https://www.youtube.com/watch?time_continue=11&v=tIftFj1h07k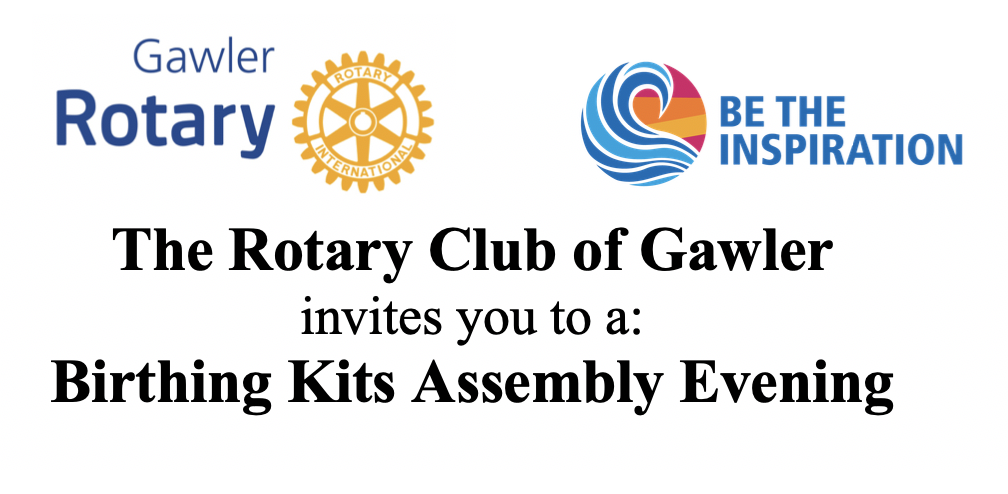 Organiser of Rotary Gawler Birthing Kits Assembly Event