Description
This is the eleventh year the Australian Prawn and Barramundi farmers have come together for our Annual General Meetings, to catch up with one another, network and to find out the latest industry issues and solutions and to hear from our teams of researchers.
It's also a perfect place to bring the family and make the Symposium a holiday.
This year the theme is Efficiency and Innovation - with some farms now in operation for thirty years what new technology or method is available for farms to be more efficient in processes accross all sections of the farm that will ensure their sustainability into the future.
Whats happening this year:
Two free workshops being held on 29th July in Dolphin Room, Sea World Resort. Places are limited so please register your interest early.
Lunch, morning and afternoon teas will be provided.
29th July Algal workshop from 10.00am to midday hosted by David Mann and Professor Gustaff Hallegraeff.
29th July from 1.00pm to 4.00pm the APFA in conjunction with QDAF, CSIRO and JCU will be holding a free workshop for hatchery managers who would like to know more about prawn sampling.
A refresher on Emergency Response procedures (Ian Anderson, QDAF)

Emergency Response prawn sampling requirements and procedures (Ian Anderson/Roger Chong, QDAF)

Prawn sampling needs and procedures for prawn pedigree analysis and viral infection screening as part of breeding programs (Jeff Cowley, CSIRO/JCU)

Provision of detailed sampling protocols and prawn dissection kits

Hands-on demonstrations followed by participant practice in prawn dissection and tissue sampling and preservation for PCR and histology to meet Emergency Response needs procedural requirements (Ian Anderson, QDAFF with CSIRO assistance)

Hands-on demonstrations followed by participant practice in prawn dissection and tissue sampling and preservation for PCR-based pedigree analysis and viral screening to meet breeding program needs (Jeff Cowley/Melony Sellars, CSIRO/JCU

Provision of postage and courier procedures and a list of QDAFF and CSIRO/JCU contacts.

30th July both the APFA and ABFA will be holding their General Meeting and Annual General Meetings commencing at 10.00am and concluding at 4.00pm.
30th July Welcome Reception will take place from 6.00pm to 9.00pm.
31st July The Symposium commences at 9.00am and will conclude at 4.30pm.
This will allow guests to get ready for a relaxed dinner at Sea World by night with some special entertainment lined up all guests will enjoy a fabulous fun filled night. The event will commence at 6.30pm and conclude at 11.00pm
For those who like to get dressed up - there will be a special prize for the best dressed Elvis!!!
1st August - all guests are free to enjoy the weekend and the Gold Coast or return home.
Sea World Booking form below: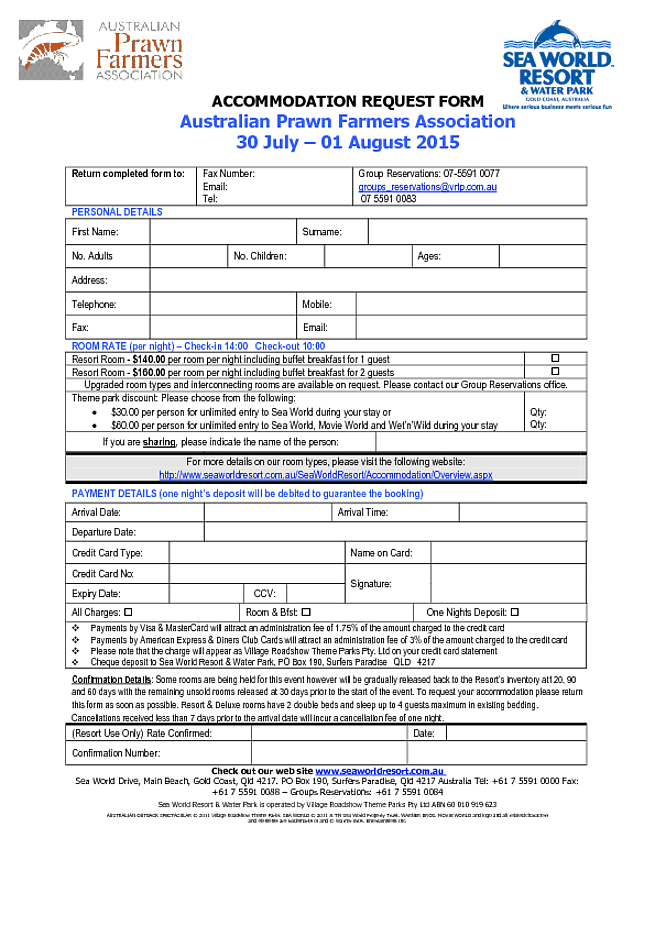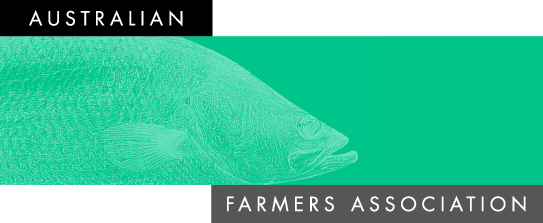 Organiser of Ridley Aqua feed Australian Prawn & Barramundi farmers symposium