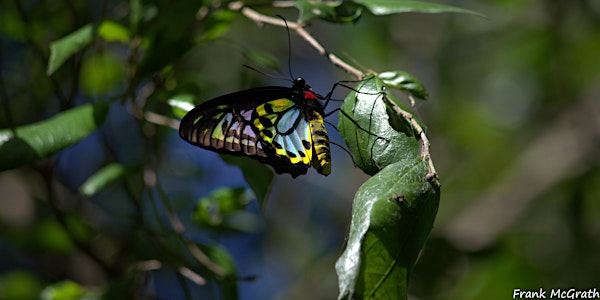 Richmond Birdwing Butterfly- Northern Habitat Corridor Project Launch
Event Information
Location
Samford District Bowls Club
Mount Samson Road
Samford Valley, QLD 4520
Australia
Description
The Richmond Birdwing Conservation Network is teaming up with the Samford Eco-Corridor to kick off the establishment of a Richmond birdwing butterfly habitat corridor between Samford and Woodford. Butterfly experts from the Richmond Birdwing Conservation Network will provide informative presentations on the Richmond birdwing butterfly and its host vine, the birdwing butterfly vine.
Representatives from the Moreton Bay Regional Council will be on hand to provide information on how your property can become part of the corridor project.
The event will also celebrate World Swallowtail day by planting host plants for swallowtail and Richmond birdwing butterflies within the Eco-Corridor.
Come along and learn about the conservation of the Richmond birdwing and contribute to the recovery of the species by planting a vine!
Lunch will be provided.
Date and time
Location
Samford District Bowls Club
Mount Samson Road
Samford Valley, QLD 4520
Australia